This Japanese game show made contestants blow an insect into each other's mouth
More specifically, a cicada.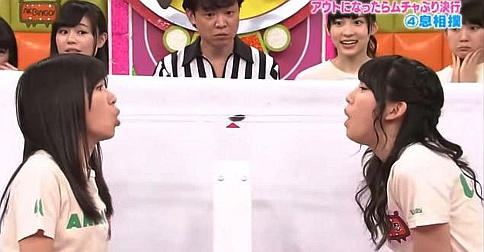 (SPOT.ph) First it was handjobs, now another Japanese game show called AKBingo has gone viral and this time, it involves insects.
The premise of the variety show is simple: Members of the girl group AKB48 play dodgeball and whoever gets hit has to pay a penalty. This is where things get a little bizarre.
ADVERTISEMENT - CONTINUE READING BELOW
The viral penalty portion features two members of the group who are tasked to blow a cicada into each other's mouth through a plastic tube. The tube, by the way, is clear so you can watch all the gross action unfold.
You can also watch the full episode
You can probably already guess what happens in the end.
Also read: This Japanese game show lets contestants sing karaoke...while getting a handjob
Load More Stories