MOVIE REVIEW: San Andreas
An exhilarating first half followed by an exhausting second
(SPOT.ph) If there's one thing you can be sure of when it comes to disaster movies, it's that it always delivers on its promise—complete destruction. San Andreas delivers on this and...well, that's pretty much it.
The premise is as straightforward as they come. Ray Gaines (Dwayne "The Rock" Johnson) is a Los Angeles Fire Department search and rescue helicopter pilot. As successful as he is with his career, he can't say the same for his personal life. His soon-to-be ex-wife Emma (Carla Gugino) is taking their daughter (Alexandra Daddario) and moving into the swanky house of her wealthy boyfriend (Ioan Gruffudd).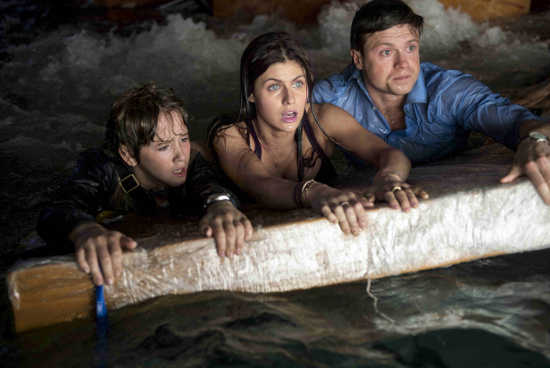 ADVERTISEMENT - CONTINUE READING BELOW
Meanwhile, a seismologist (Paul Giamatti) has predicted the unavoidable: a massive and deadly tremor is headed towards Los Angeles. But before he can get the word out, the quake hits, crumbling the Hoover Dam and the city's towering skyscrapers. It is then up to Ray to save and protect his family.
With the earthquake having passed and successfully terrifying the audience, you'd typically expect the movie to focus on the equally dangerous aftermath of riots, explosions, and surviving characters navigating a treacherous path to safety. Nope. Director Brad Peyton and scriptwriter Carlton Cuse keeps the jolts coming with a series of even more devastating earthquakes throughout the San Andreas fault.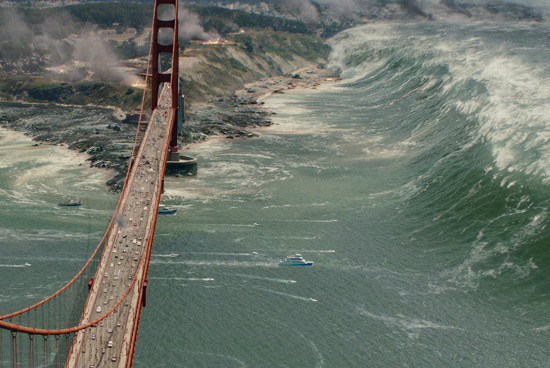 ADVERTISEMENT - CONTINUE READING BELOW
As exciting as that might sound, this is where the film starts to falter and drift off. The "swarm" of quakes triggers a series of CGI destruction that wows...but only for a while. Rather than drumming up suspenseful survival and the audience's investment into the characters, the movie suffers from annihilation overkill. It's worth mentioning that the film provides quiet moments in between, where we see The Rock shine as a bankable action star and Daddario display a bright and promising screen presence.
Still, if you're up for 114 minutes of sheer wreckage, San Andreas is a film right up your alley. It might even spur you to prepare for a disaster yourself.
RATING: 2 1/2 out 5 spots
San Andreas is out in theaters today, May 28 in 3D. 2D, and 4DX cinemas. Photos courtesy of Warner Bros. Pictures.
Recommended Videos
Load More Stories