PHOTOS: Scenes from Twenty One Pilots, Live in Manila
The electropop duo from Ohio nailed their Manila show!
(SPOT.ph) Twenty One Pilots took Manila by storm on their shows at Alabang Town Center (July 18) and Trinoma (July 19) as they promoted their latest album, Blurryface. It's the American electropop duo's first time in the Philippines. At their Trinoma show on Sunday, the place radiated with energy as the crowd sang, jumped, and screamed to all the songs. Their Pinoy fans (hello to the Clique!) certainly made an impression that made vocalist Tyler Joseph say they'll surely be back!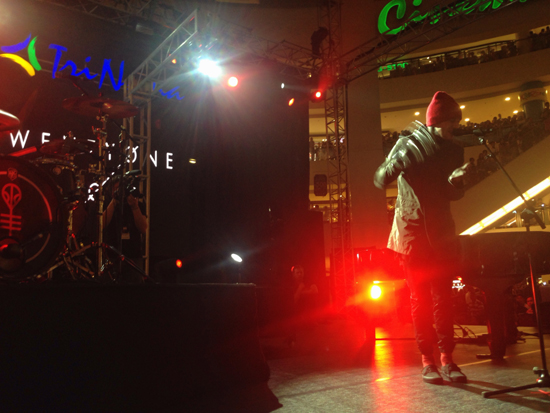 ADVERTISEMENT - CONTINUE READING BELOW
CONTINUE READING BELOW
Recommended Videos
With the strobe lights, balaclava, tambourine and hanging microphone, Tyler and Josh opened the show with "Heavydirtysoul."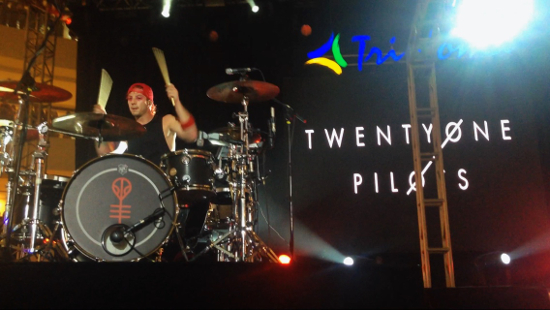 Josh Dun killing it with his intense drum skills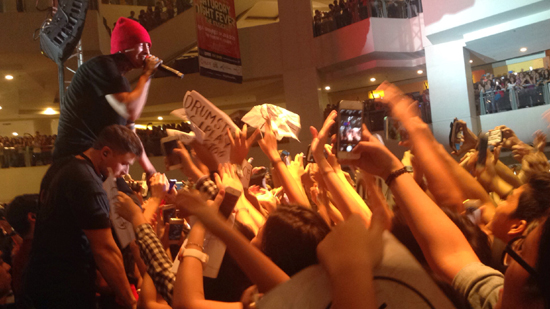 ADVERTISEMENT - CONTINUE READING BELOW
"My name is Blurryface and I care what you think."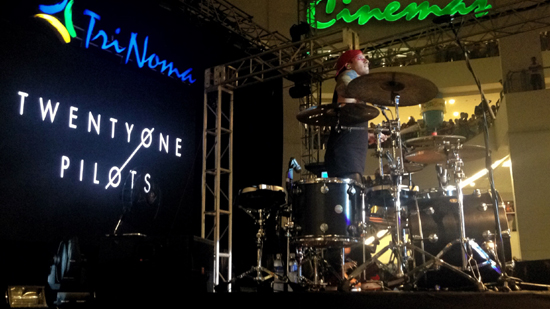 Josh gave the show a back flip and threw drumsticks at the fans.
The band sounded awesome live, even if Tyler was moving all over the stage. While playing "Car Radio," he gave the fans quite a shock when he climbed the scaffolding and stood at the top with his arms wide open. The fans roared with cheers!
ADVERTISEMENT - CONTINUE READING BELOW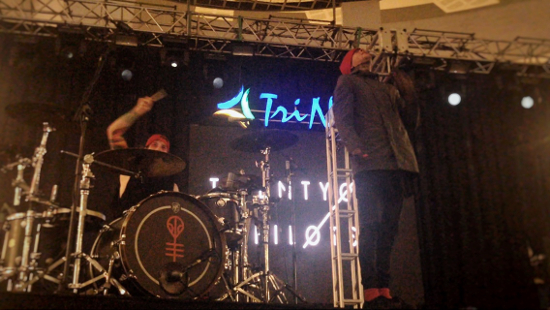 "We are Twenty One Pilots, and so are you!"
"Stressed Out", "Ride," and "Tear in My Heart" were some of the hits they performed. As they stood in the barricades before the crowd, the duo splattered water from beating their drums, closing the show with "Guns for Hands."
Load More Stories