Social Media Roundup: 10 Funniest Reactions to the One More Chance Sequel Teaser
Too. Many. Feelings.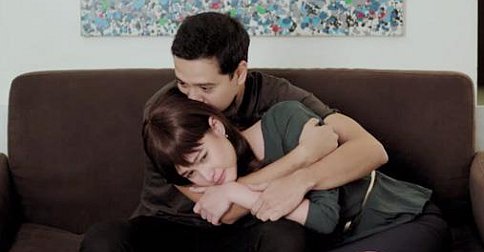 (SPOT.ph) In case you haven't already heard, One More Chance is officially getting a sequel! Star Cinema released the teaser trailer Monday night, to the delight of Popoy and Basha fans everywhere. Naturally, everyone had something to say, and we found the 10 funniest reactions.
There were the obligatory tears:
ADVERTISEMENT - CONTINUE READING BELOW
— Dar Dar (@ilovethedar) August 17, 2015
— Lauren Young (@loyoung) August 17, 2015
— Jan Ong (@Ongiel) August 17, 2015
Then the jokes about the sequel's title:
— Skwaters of Manila (@ManilaSkwaters) August 17, 2015
— CARLY RAE VALERA (@Watdahel_Marcel) August 17, 2015
— Red Calayan (@HayNakoRed) August 17, 2015
For some, it's less about the trailer and more about the newer fans:
— DLSU Amphiturtle (@Amphigong) August 17, 2015
It's been eight years since the first movie and yet...
— Kathleen Mira (@Kathhhpogi) August 17, 2015
And finally, our personal favorites:
— Claudette Aytona (@Claayt) August 17, 2015
— Angela Guiao (@ngelaguiao) August 17, 2015
Also read: It's finally here: Watch the official teaser trailer of the One More Chance sequel
Recommended Videos
Load More Stories