Walk The Moon tells us which Game of Thrones House they'd join
Plus, other TV shows they love!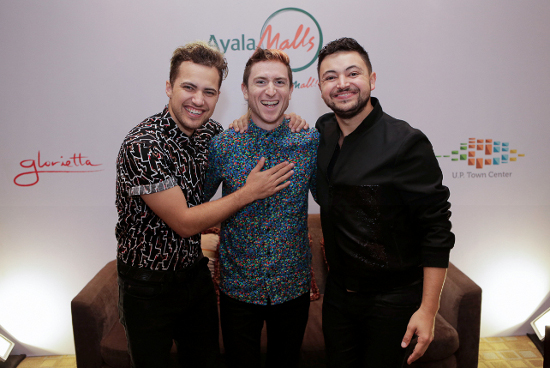 From left to right: Kevin Ray, Nick Petricca, and Eli Maiman
(SPOT.ph) By now. you've probably already seen Walk the Moon perform at the Alabang Town Center—or at least, made plans to see them live in the next few days. The Cincinatti-based band talked to the press about their musical inspirations, but we decided to dig a little a deeper. And by "deeper," we mean we asked them about their favorite TV shows.
In a previous interview, the band said they were huge fans of Shameless and its star, Emmy Rossum. So we asked if they had any TV show recommendations, which they enthusiastically answered. "[Television] fills up a lot of downtime, especially early on in the van days when we were just rolling around in a van, just the four of us." said Kevin Ray, the band's bassist. "We would watch a lot of LOST. We saw the entire LOST series."
"Breaking Bad became this competition of who could get through it the fastest." added Eli Maiman, the band's guitarist.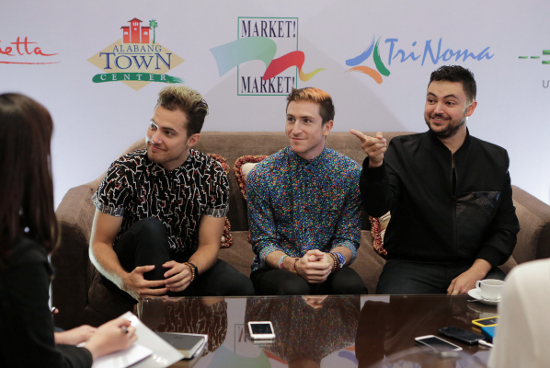 ADVERTISEMENT - CONTINUE READING BELOW
But their favorite show at the moment, they said, is definitely Game of Thrones. We couldn't resist asking which House they'd belong to, and we got some pretty interesting answers.
Nick Petricca, the band's lead singer and keyboardist, had a quick answer, though he seemed a bit confused. "The one with the bitchy old lady? The Tyrells!" He said, laughing. "I love that old lady so much, she's so badass. And they've got the new queen [Margaery Tyrell, played by Natalie Dormer], as well."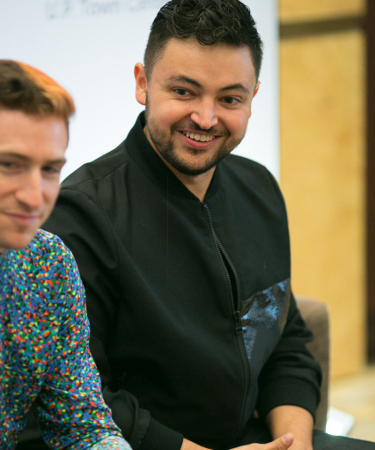 CONTINUE READING BELOW
Recommended Videos
Kevin, meanwhile, saw himself in House Targaryen, while Eli admitted that he didn't like any of the characters. "I'm just like, 'What are you doing?!!' I do have a Stark shirt, though."
The band also talked to the press about their hit song, "Shut Up and Dance," which Nick said is based on a true story. "We were out a club and there was this girl in a backless dress and beat-up red sneakers and she actually told me to shut up and dance with her," he explained.
ADVERTISEMENT - CONTINUE READING BELOW
If you've seen the music video, then you know they had a lot of fun. Kevin said his favorite part was kissing Eli (it was an impromptu moment that they ended up reshooting repeatedly). Eli confessed that his favorite moment involved wearing a skin-tight, green screen suit "that showed everything" while he was surrounded by pretty girls. "I felt like a dog that just got shaved, and we ended up not even using it," he said.
Photos by Ian Santos
Catch Walk The Moon live at UP Town Center (August 19 at 5 p.m.); TriNoma (August 19 at 7:30 p.m.); Market! Market! (August 20 at 5 p.m.); and Glorietta Activity Center (August 20 at 7:30 p.m.).
Also read: 15 Minutes with Walk The Moon
Share this story with your friends!
---
Help us make Spot.ph better!
Take the short survey
Load More Stories