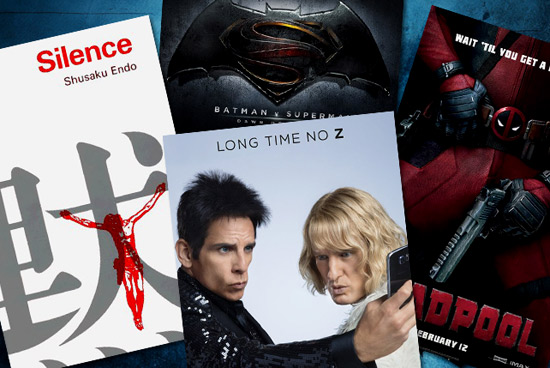 (SPOT.ph) With 2015 coming to a close sooner than we all would like it to, it's time to look forward to what the next year holds for moviegoers everywhere. Below, we've compiled 20 of the most anticipated, must-see films of 2016 from superhero square-offs (Batman, Superman, Iron Man, Captain America, Darna!), to franchise returns for beloved characters (welcome back, Derek Zoolander and Jason Bourne!), to fresh new films with the biggest cast (Jennifer Lawrence and Chris Pratt! John Lloyd Cruz and Piolo Pascual!), all at a theater near you...very soon.
Of course there are more than 20 films to be excited for over the next year. Star Cinema has a bunch of films to look forward to; there's a rumored AlDub Valentine's movie in the works; then there are international imports like Crouching Tiger, Hidden Dragon 2, Midnight Special, Central Intelligence, The Girl on the Train, The Great Wall, The Huntsman, Conjuring 2, Miss Peregrine's, Allegiant and many others. 2016 is sure to be another big year in cinema, and we can't wait!
ADVERTISEMENT - CONTINUE READING BELOW
This list is not ranked. Dates listed here are the U.S. release dates except for local films. Films with no definite or assumed release date are placed first.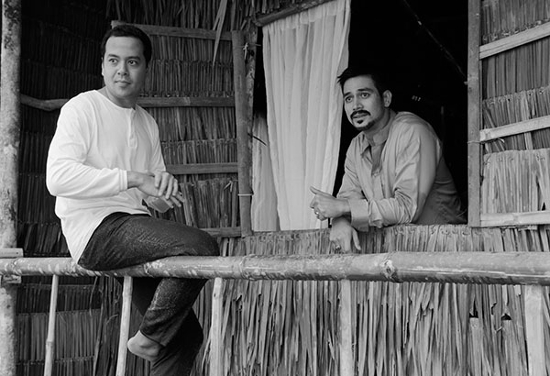 Hele sa Hiwagang Hapis
Directed by: Lav Diaz
Philippine superstars John Lloyd Cruz and Piolo Pascual star opposite each other in what is arguably auteur Lav Diaz' most high-profile project yet. John Lloyd and Piolo, whom you'd often see in Star Cinema's romantic comedies, take on something a bit more artsy. The film retells stories steeped in Philippine culture, fictional and real (including Rizal's El Filibusterismo and Andres Bonifacio), and should be an interesting experiment for all involved.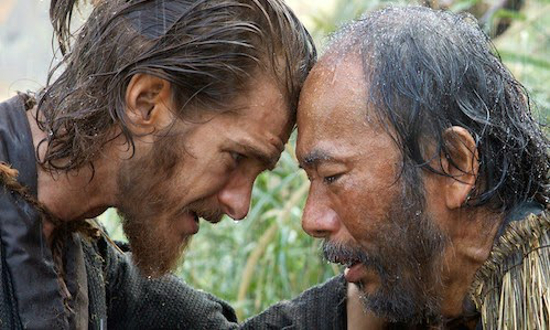 Silence
Directed by: Martin Scorsese
Described as legendary director Martin Scorsese's "dream project," Silence is based on a Japanese novel about two Jesuit priests facing violent persecution in Japan for spreading Christianity. It's way out of Scorsese's New York wheelhouse, but it sounds heavy and powerful, as the film deals with racism and religious discrimination—topics that are still relevant even today. Silence stars Andrew Garfield, Adam Driver, and Liam Neeson in what might be one of Scorsese's heaviest, most dramatic films yet.
ADVERTISEMENT - CONTINUE READING BELOW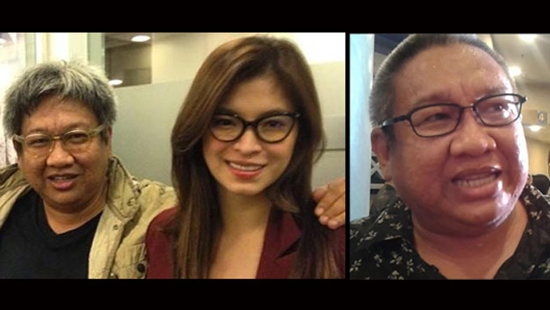 Untitled Darna reboot
Directed by: Erik Matti
This year, we've got our own superhero, or should we say, superheroine movie to look forward to in the shape of Erik Matti's Darna reboot. Not much is known at this time, and there isn't even a new Darna cast yet (but as its under Star Cinema, high chances that she will be from their crop of talent), but just the idea of On the Job and Honor thy Father director Erik Matti being at the helm for this is very exciting. Will we finally be getting a gritty, non-cheesy take on our most popular and enduring superheroine?
ADVERTISEMENT - CONTINUE READING BELOW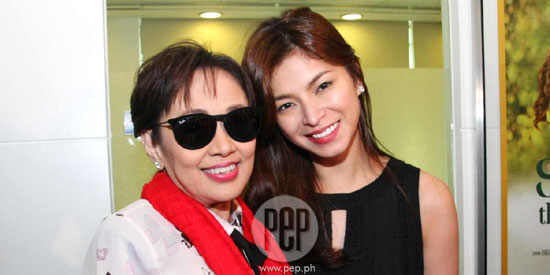 Everything About Her
Directed by: Bb. Joyce Bernal
Release date: January 2016
Star Cinema's drama about relationships that are made and broken features Angel Locsin and Xian Lim in their first movie team-up. The film also includes the Star for All Seasons Vilma Santos. Fans of these huge stars will definitely be filling the theaters when this comes out.
ADVERTISEMENT - CONTINUE READING BELOW
The film was originally entitled All of My Life. Read more about Everything About Her.
Hail, Caesar!
Directed by: Joel and Ethan Coen
Release date: February 5
The Coen Brothers return to lighter fare in this semi-absurd comedy about a movie studio and its cast and crew in 1950s Hollywood, and what happens when their lead star goes missing. The film has a powerhouse cast that includes Josh Brolin, George Clooney, Ralph Fiennes, Scarlett Johansson, Tilda Swinton, Frances McDormand, Channing Tatum, and Jonah Hill.
Deadpool
Directed by: Tim Miller
Release date: February 12
Ryan Reynolds finally gets to wear the masked red and black suit of one of comic's most popular anti-heroes—the wisecracking mercenary Deadpool. Sure to be funnier, ruder, more brutal, and much more foul-mouthed than others of its kind, this is a superhero movie that was made to stand out from the rest.
ADVERTISEMENT - CONTINUE READING BELOW
Zoolander No. 2
Directed by: Ben Stiller
Release date: February 12
Derek Zoolander (Ben Stiller), the most beloved supermodel and savior of the world, returns to fight a mysterious killer that is hellbent on eliminating all the beautiful people on Earth. Zoolander, alongside friend Hansel McDonald (Owen Wilson), infiltrates the world of high fashion to try and stop the killings. The film also stars Penelope Cruz, Kristen Wiig, Will Ferrell, and Benedict Cumberbatch with cameos by Justin Bieber, Miley Cyrus, Demi Lovato and Usher (as some of the most beautiful people in the world).
Batman v. Superman: Dawn of Justice
Directed by: Zack Snyder
Release date: March 25
DC is having its biggest superheroes collide in Dawn of Justice as Batman (now played by Ben Affleck) faces off against the Man of Steel (Henry Cavill) after his battle against Zod leaves cities in ruins. The introduction of this new Batman into the DC universe is great, but how this leads up to a future Wonder Woman film (with Gal Gadot) and the Justice League film is much more exciting.
ADVERTISEMENT - CONTINUE READING BELOW
The Jungle Book
Directed by: Jon Favreau
Release date: April 15
Disney continues to relive their past successes with The Jungle Book, their next live-action adaptation of a much-loved classic. Rather, that's CGI-live-action as more than 90% of the film looks like it's recreated in visual effects. There will be a lot of eyes looking at how this one turns out and whether Jon Favreau (Iron Man; Chef) can pull off such a large task. The film's main animals will be voiced by an A-list cast: Bill Murray, Ben Kingsley, Idris Elba, Christopher Walken, and Scarlett Johansson.
Captain America: Civil War
Directed by: Joe and Anthony Russo
Release date: May 6
Marvel's one of two major releases in 2016 (the other being the also exciting Doctor Strange with Benedict Cumberbatch) is the highly anticipated battle between Iron Man and Captain America. While Iron Man (Robert Downey Jr.) supports laws and limitations by the government on superheroes, Captain America (Chris Evans) believes they should play by their own rules. Things get heated, and two formidable teams collide. New heroes to the MCU are introduced as well, including Black Panther (Chadwick Boseman) and finally, an age-appropriate Spider-Man (Tom Holland)!
ADVERTISEMENT - CONTINUE READING BELOW
X-Men: Apocalypse
Directed by: Bryan Singer
Release date: May 27
The mutants keep coming in another installment of the X-Men franchise, this time bringing in one of the most destructive villains in the comics—the ancient mutant Apocalypse (Oscar Isaac). The First Class cast is back, including James McAvoy, Michael Fassbender, and Jennifer Lawrence, and they're joined by new X-Men cast members, including Olivia Munn (as Psylocke), Tye Sheridan (as Cyclops), and Sophie Turner (as Jean Grey).
Finding Dory
Directed by: Andrew Stanton
Release date: June 17
The long-awaited sequel to one of Pixar's finest is finally coming after 13 years. Taking place six months after the ending of the last film, Dory (voiced by Ellen DeGeneres) suddenly recalls her childhood memories, and sets out to find her family. Can you expect anything less than heartwrenching and uplifting from Pixar?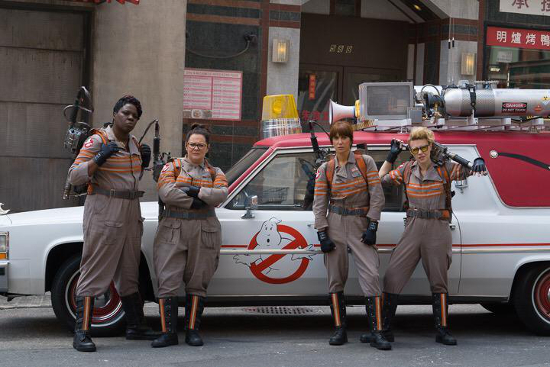 ADVERTISEMENT - CONTINUE READING BELOW
Ghostbusters
Directed by: Paul Feig
Release date: July 15
This reboot of the classic comedy stars an all-female ghostbusting cast of funny ladies: Kristen Wiig, Melissa McCarthy, Kate McKinnon, and Leslie Jones. It's a safe bet that there will be some gut-busting comedy from this too, especially with Wiig and McCarthy reuniting with their Bridesmaids director Paul Feig.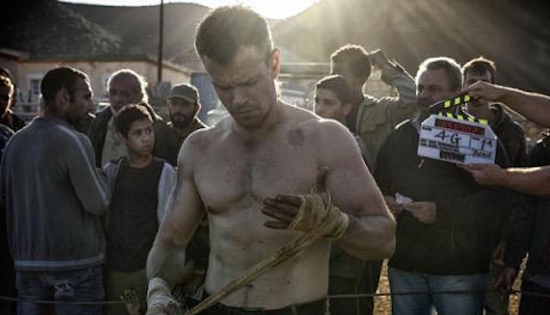 ADVERTISEMENT - CONTINUE READING BELOW
Untitled fifth Bourne film
Directed by: Paul Greengrass
Release date: July 29
After a Jeremy Renner-infused break (set in Manila!), Matt Damon is back as Jason Bourne in the franchise's fifth outing. Also back is director Paul Greengrass, a master at tension and action who helmed the second and third Bourne films. The pieces are falling together for what could be another extremely exciting entry into this already action-packed series.
Suicide Squad
Directed by: David Ayer
Release date: August 5
Maybe it's just us, but it would be safe to say we're more excited for this than Batman V. Superman, mainly because we finally get our first cinematic incarnations of some amazing comic book characters including Harley Quinn (Margot Robbie), Deadshot (Will Smith), and a new take on Joker (Jared Leto). A great cast and an exciting story about villains doing terrible things, maybe for good? We're still not quite sure, but this is sure to be an explosive film.
ADVERTISEMENT - CONTINUE READING BELOW
Fantastic Beasts and Where to Find Them
Directed by: David Yates
Release date: November 18
Star Wars isn't the only franchise hoping to expand its cinematic universe—J.K. Rowling and the Harry Potter team are doing the same thing. Director David Yates returns to the chair (after directing the last four Potter films) with a script by Rowling herself (her first ever screenplay). The film tells the story of Newt Scamander (Eddie Redmayne), an eccentric wizard who has a keen interest in magical beasts. As the film is set in 1920s New York, the film will look very different from previous Potter films, and will introduce us to magic in America. Potter fans rejoice!
Moana
Directed by: John Musker and Ron Clements
Release date: November 23
Along with Zootopia, Disney has two releases in 2016: one of which is Moana, a story about young chief's daughter (voiced by newcomer Auli'l Cravalho), a master navigator, who sets sail in search of a fabled island to help her family with the aid of demi-god Maui (Dwayne Johnson).
ADVERTISEMENT - CONTINUE READING BELOW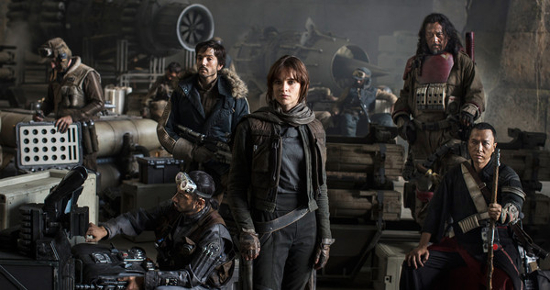 Rogue One: A Star Wars Story
Directed by: Gareth Edwards
Release date: December 16
After Star Wars: The Force Awakens this year, Disney and Lucasfilm plan to expand the Star Wars universe with stand-alone anthology films and spin-offs, one of which is a Han Solo origin story. The first of these anthology stories is Rogue One, set between Episode III an Episode IV, and is about rebel fighters carrying out a mission to steal plans for the Death Star, to be directed by Gareth Edwards (Godzilla) and starring large international cast (Felicity Jones, Diego Luna, Riz Ahmed, Donnie Yen, and Mads Mikkelsen to name a few).
ADVERTISEMENT - CONTINUE READING BELOW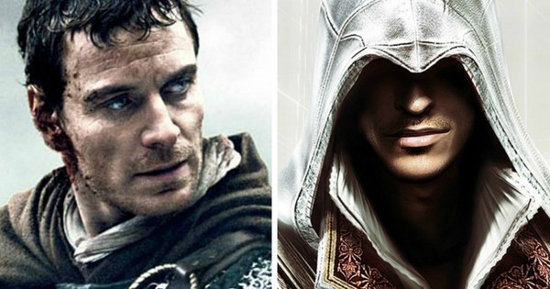 Assassin's Creed
Directed by: Justin Kurzel
Release date: December 21
Movies based on video games rarely turn out well, but Assassin's Creed, based on the extremely popular video game franchise, might be Hollywood's best bet. Michael Fassbender stars as Callum, a descendant of an assassin society who must battle power-hungry organizations. There's a built-in story from the game that may lend itself well to cinema, plus they have up-and-coming director Justin Kurzel (Macbeth), who has a great eye for visually arresting films.
ADVERTISEMENT - CONTINUE READING BELOW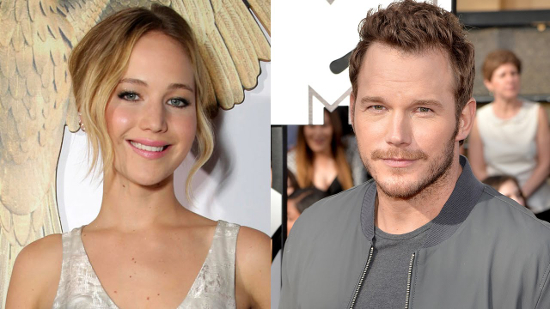 Passengers
Directed by: Morten Tyldum
Release date: December 21
Two of the biggest Hollywood stars are joining forces in this epic sci-fi love story: Chris Pratt (Jurassic World) and Jennifer Lawrence (Silver Linings Playbook). To be directed by recent Oscar nominee Morten Tyldum (The Imitation Game), Passengers looks to make these two huge A-listers even bigger with a reported "Gravity with romance" type of plot.
ADVERTISEMENT - CONTINUE READING BELOW
Share this story with your friends!
---
Help us make Spot.ph better!
Take the short survey
More Videos You Can Watch
Load More Stories