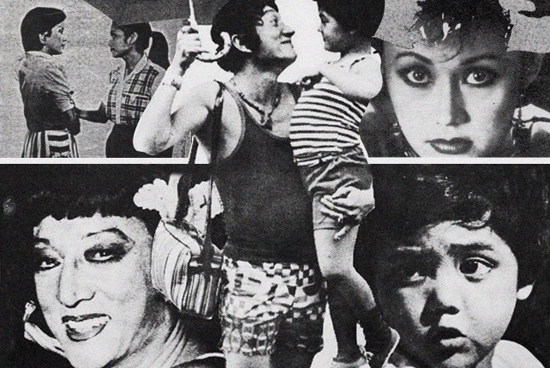 (SPOT.ph) Remakes are tricky. People may think it's a lack of creativity, others may say it's revitalizing the past. Hollywood does not shy away from reboots and remakes, and nor does the Philippine movie industry. A new Darna incarnation is in the works from OTJ director Erik Matti, while in 20 15, Andi Eigenmann starred in a remake of Lino Brocka's classic 1980s revenge film Angela Markado.
True, remakes don't always play out well, but we have such a colorful film history that some movies seem like great ideas to get remade. Whether it's because there's better technology and effects now, or that there's something fun or intriguing about placing an old film's setting to "the present," remakes are always interesting.
There are many films that we can look at and imagine how they would be, 20, 30, 40 years after the original. Even some "untouchable" classic films like Mike De Leon's Batch 81 or Lino Brocka's Maynila sa mga Kuko ng Liwanag would be very interesting to see revisited by some of our filmmakers today. Now, no one is saying these would be good, but we'd for sure be in line trying to see them.
ADVERTISEMENT - CONTINUE READING BELOW
Below, we've compiled a list of 10 Pinoy films that we'd love to see remade.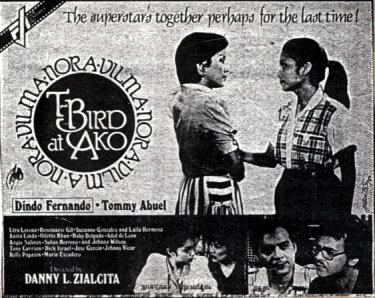 T-Bird at Ako (1982)
Directed by: Danny Zialcita
This film classic brought together two of the biggest stars in Philippine cinema—Nora Aunor and Vilma Santos—in an LGBT-themed story. A lawyer (Aunor) questions her sexuality when she starts to have feelings for her client (Santos). Many of the themes presented in the 1982 film are very much of that time (and who even says "T-bird" anymore?). Having two huge, talented stars, like a Marian Rivera and an Angel Locsin, bringing this story to the 2010s, where sexuality is much more open and less repressed, could result in something like the French critical hit Blue is the Warmest Color.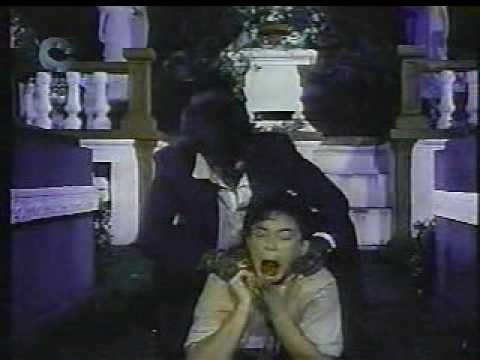 Huwag Mong Buhayin ang Bangkay (1987)
Directed by: Mauro Gia Samonte
Zombies have been all the rage for the past few years, but they go all the way back to the '60s, with George Romero's Living Dead films. The genre has been visited so many times abroad, it is strange how very little straight-up zombie films there are in Philippine cinema. Huwag Mong Buhayin ang Bangkay is one of those films, and though there's only one zombie in the film, it's the story about a mother who can't let go of her favorite son after he has died that makes it stand out. We'd welcome a remake of this film with better scares, music, and much, much better make-up.
ADVERTISEMENT - CONTINUE READING BELOW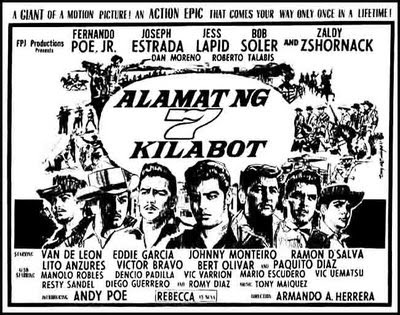 Alamat ng 7 Kilabot (1967)
Directed by: Armando A. Herrera
In this 1967 film, FPJ brought together some of the biggest action stars of the time, including Joseph Estrada and Jess Lapid, for an all-star Expendables-type film before Stallone even made that a thing. It's a Filipino version of a Western, where seven cowboy-type dudes work together to find a treasure. Yes, it treads the same water as Akira Kurosawa's Seven Samurai or more specifically The Magnificent Seven (a remake of the Kurosawa film in itself), but it would be so fun to watch the biggest action stars of today join forces in an updated version of this lesser-known FPJ film.
ADVERTISEMENT - CONTINUE READING BELOW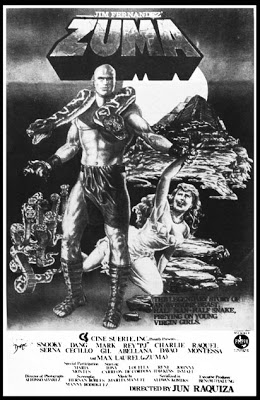 Zuma (1985)
Directed by: Jun Raquiza
Who says we shouldn't have our own comic book films on the big screen like Marvel and DC? With Darna finally getting the big-screen treatment after multiple reincarnations on television, there are tons of figures who could join her from our very colorful comic book past. Zuma is one of the more interesting ones as it is more of a villain story, where the monstrous green, bald Zuma and his two snakes kill innocent men and women. Just Zuma's look could use a remodel, but the original film's brutal, gory, but low-tech sequences would be really cool to revisit today...hopefully with better effects.
ADVERTISEMENT - CONTINUE READING BELOW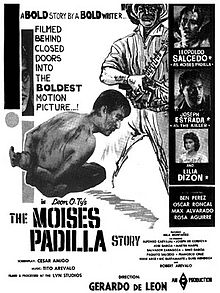 The Moises Padilla Story (1961)
Directed by: Gerardo de Leon
Based on a true story, Moises Padilla is about a mayoral candidate in Negros Occidental who was tortured and killed by his opponents after refusing to withdraw in the mayoral race. Intense and expertly directed, the film is still eye-opening to watch. However, the themes and the story are still, sadly, relevant today. The film would still be set in the fifties, but would speak volumes to today's audience.
ADVERTISEMENT - CONTINUE READING BELOW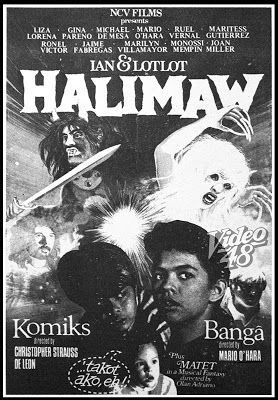 Halimaw (aka Halimaw sa Banga) (1986)
Directed by: Mario O'Hara
Originally part of a double-header, it was O'Hara's half called Halimaw sa Banga that was always more popular and memorable. An ancient jar is found and brought home, with people not knowing that the banga houses a vengeful spirit looking to seek as much chaos as possible, and boy does she. Things get very out of hand, and it would be incredible to see all that madness recreated with a bigger budget and much better make-up and effects, as well as a cleaner, less low-tech style, allowing the remake to be much scarier and more haunting.
ADVERTISEMENT - CONTINUE READING BELOW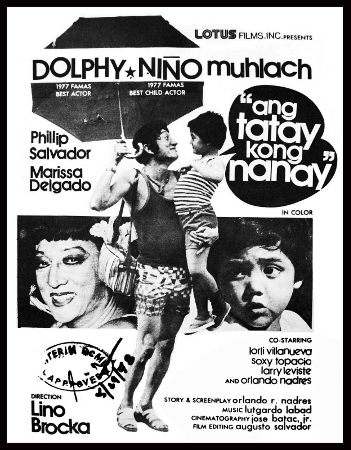 Ang Tatay Kong Nanay (1978)
Directed by: Lino Brocka
Lino Brocka and Dolphy's collaboration showed that gay characters in Filipino films did not need to be just comic relief, nor should they be hidden away to the side. This was a celebration of sorts of homosexuality, with Brocka and writer Orlando Nadres showing that gay people were first and foremost people as well. The original is funny, heartbreaking, and touching, but placing it in a modern setting (where homosexuality is no longer as taboo, but something like gay marriage or adoption is) with more of a contemporary style would make for a different, but just as engaging film.
ADVERTISEMENT - CONTINUE READING BELOW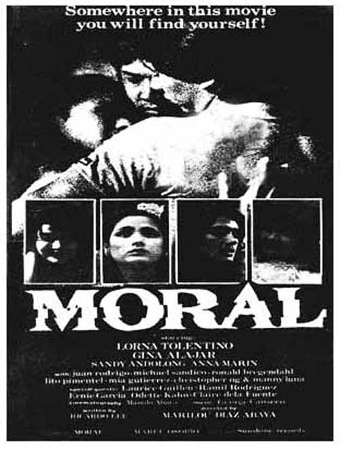 Moral (1982)
Directed by: Marilou Diaz-Abaya
Moral was heralded for being a film by women about women. It is political and it is a feminist piece as well, almost unheard of as even in the Philippines, cinema became a boys' club. Moral is intriguing, engaging, and has beautifully real depictions of different women. We have very few films that deal with showing real women that an updated version of this Diaz-Abaya classic, showcasing some of the great young talent today and tweaking to make it more relevant today would be very timely.
ADVERTISEMENT - CONTINUE READING BELOW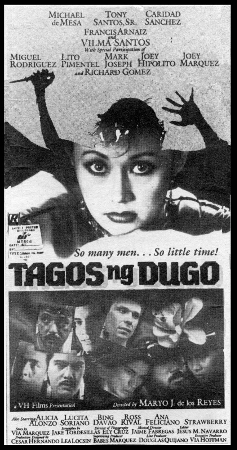 Tagos ng Dugo (1987)
Directed by: Maryo J. delos Reyes
This one is admittedly a little out there, but Tagos ng Dugo's absolutely insane story is much too crazy to pass up. Starring Vilma Santos, this film is about a woman who witnesses the killing of her family on the first day she gets her period, causing her to become a serial killer with intense connections to her sexual blossoming. It would be a showcase for a new actress to tackle this phenomenal role, and many filmmakers would have a fun time playing around with the film's unconventional and crazy plot in the same vein as 2007's American film, Teeth.
ADVERTISEMENT - CONTINUE READING BELOW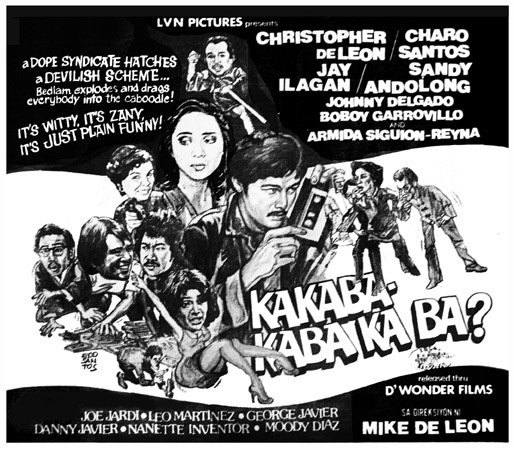 Kakabakaba Ka Ba? (1980)
Directed by: Mike De Leon
This musical-comedy film from respected filmmaker Mike De Leon is one of his wackiest works. Newly restored, fans can revisit the crazy original with its big musical numbers, its silly depictions of Japanese and Chinese gangsters, and its critique on the Catholic Church. Why remake it, then? The songs are great, its ballsy irreverence is admirable, plus it's absolutely absurd, and would be just a ridiculously fun film to see remade today. Tone down the casual racism, update the songs to be more appropriate for the country today's problems, and you've got a new take on a classic film.
ADVERTISEMENT - CONTINUE READING BELOW
Share this story with your friends!
---
Help us make Spot.ph better!
Take the short survey
More Videos You Can Watch
Load More Stories