MOVIE REVIEW: Room is a tragic yet hopeful roller-coaster ride of emotions
The film adaptation of Emma Donoghue's best-selling novel about a kidnapped mother and son is both haunting and rewarding.
(SPOT.ph) Room is not an easy watch. It's tough, it's scary, and even while charming, it's heartbreaking, and most are going to need a box of tissues or two. However, it's the kind of heartache that one just has to go through. It's a storm you have to endure. It's a film you have to see, knowing it's going to hurt, because you're going to be all the better for it on the other side. It's a cathartic experience, and for the most part, a really good cry that's completely necessary and not at all manipulative.
It's a film that's even better if you don't know anything going into it (unless you've read the book it's based on), so at the very least avoid the trailer. Room has the power to change the viewer through wonderful use of the cinematic medium and two incredibly powerful central performances by Brie Larson and Jacob Tremblay, and that makes it one of the best movies of 2015.
As children, we create our own little world with our own bendable rules and our own weird stories. The imaginary friends, the out-of-this-world tales, the objects that could never exist but hope to invent—these are all part of the world we create. For five-year old Jack (Tremblay), his world is Room (which he calls by the proper name, as he does with everything else: Lamp, Wardrobe, etc.) Jack has lived in Room his entire life and believes this is the entire world, without any knowledge that Room is actually a 10-by-10 shed that he was born in because his mother was kidnapped, abused, and raped when she was 17. Now 24, Ma (Larson) has been in this shed for seven years, and Jack was her offspring through repeated sexual abuse by her tormentor whom she calls Old Nick.
ADVERTISEMENT - CONTINUE READING BELOW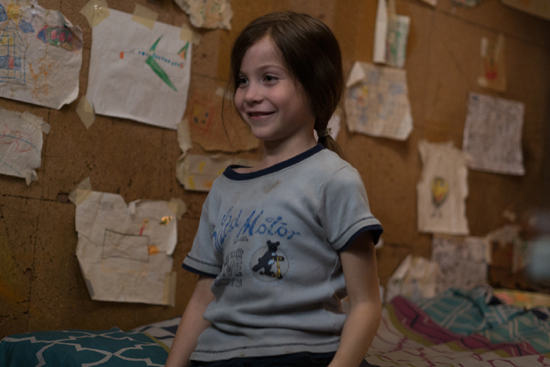 Ma has carefully built the world of Room for Jack. To Jack, this shed is the world that goes in all directions and never ends. It's this sweet naiveté that Ma hopes to protect, while at the same time keeping herself sane. She explains that the things and people on TV aren't real, the outside that they can see through the skylight is already outer space, and that when Old Nick comes, Jack has to be locked in the wardrobe so he doesn't get hurt. Old Nick repeatedly rapes Ma, cuts the power in the shed, and provides little because he's unemployed, basically creating a sort of torture chamber. When Ma feels it's getting too dangerous for her son, she symbolically breaks down the walls by explaining to Jack that there is a huge world outside, and they need to escape Room to be a part of it.
CONTINUE READING BELOW
Recommended Videos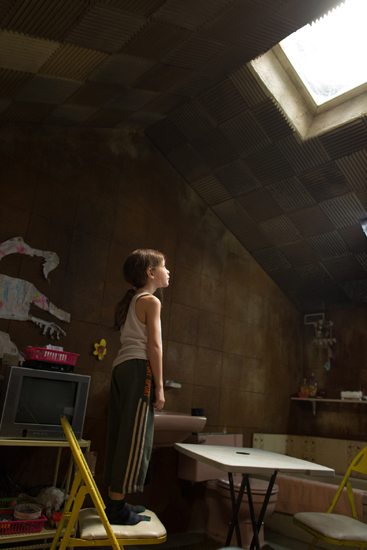 Room is essentially two parts: The first half is about the bond between a mother and her son kept hostage, and the second is about rebuilding and surviving trauma. As in the novel, the film is told distinctly from Jack's point of view—he narrates what he's thinking, we follow him for the majority of the film, we experience the world as he experiences it through some creative sound design and cinematography, and director Lenny Abrahamson shoots from low angles as if a child is holding the camera. This helps in keeping the film from being too dark, exuding a child-like wonder instead of fear.The 10-by-10 Room is also a winner in production design, as it is both claustrophobic and expansive.
Emma Donoghue adapts her own novel, and was the perfect choice to do so because she's able to convert her characters into real, believable people. The film is crafted in a way that is very organic, with the most heartbreaking and powerful moments coming at you out of nowhere, sometimes with the smallest of words. Without delving too much into it, an exhilarating and terrifying scene involving a truck puts all this craft together perfectly, and it's one of the best scenes you'll see all year.
ADVERTISEMENT - CONTINUE READING BELOW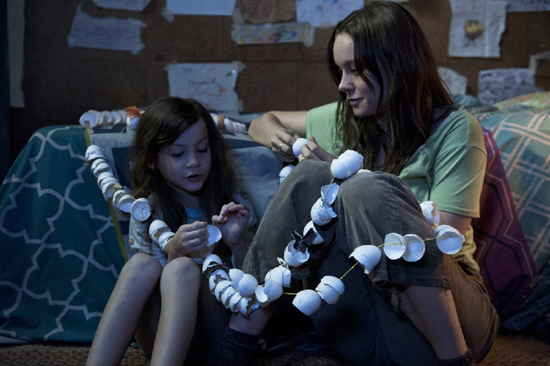 All of this would not have worked if not for Room's two excellent lead performances. Brie Larson's star has been on the rise for years, and her work in 2013's beautiful Short Term 12 showed exquisiteness and restraint few actresses exhibit. She is absolutely wondrous here as the broken Ma—raw, compelling, acting both large and small. Tremblay, on the other hand, delivers one of the finest performances in history by a child. He's natural, reactive, subtle but strong, wonderfully expressive. It's very impressive how he handles the material, considering Jack is increasingly complex as a boy whose world is shattered, and he has to discover and rebuild it all over again. They are glorious to watch for two hours, and deserve all the praise and awards that come their way.
This is a film of contradictions: hopeful and tragic, powerful and restrained, intense and calm. It takes you for an emotional roller-coaster ride, but overall, it's a film that's incredibly moving. Room is a film that breaks your heart into a tiny million pieces, and then puts it back together again the best it can, which will not be perfect. Some pieces might be in a different spot, or a hole may be left open, but whatever the case, your heart is forever changed, and isn't that what great films do?
ADVERTISEMENT - CONTINUE READING BELOW
RATING: 5 out of 5 spots
Room opens in theaters on February 17. Photos courtesy of Pioneer Films.
Share this story with your friends!
---
Help us make Spot.ph better!
Take the short survey
Load More Stories