10 Surprisingly Interesting Things About Dolce Amore
LizQuen's new telenovela doesn't seem like your typical telenovela, which is kind of a good thing.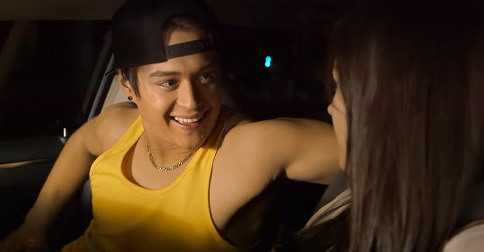 (SPOT.ph) It's been over a year since the tandem of Liza Soberano and Enrique Gil appeared on our TV screens. They've moved on from playing Agnes and Xander to playing an Italian princess and...a call boy? (Yes, you read that right.)
Their new show, Dolce Amore, is set in both Italy and Manila. Liza plays Serena, a Filipino who was adopted into a very wealthy Italian family, but longs for a normal life. Meanwhile, Enrique plays Ten Ten, a kind-hearted but sickly orphan who lives in a convent. He quickly falls ill after he is adopted, which forces his family to sell their home. Since then, Ten Ten works one odd job after another to help them earn back their property. He crosses paths with Serena thanks to his new "raket" as a call boy.
The show premiered last night, February 16, taking over the previous timeslot of Pangako Sa 'Yo. We watched the first episode to see if the show can fill the Forevemore-shaped hole in our hearts, and we weren't disappointed.
The show opens with gorgeous shots of Rome and the rest of Italy.
If seeing Italy isn't on top of your bucket list, this show might just change your mind. Think shots of the Trevi Fountain, the famous St. Peter's Square, and more.
There's no sign of Liza and Enrique just yet.
It's not uncommon for Pinoy telenovelas to hold off on putting the stars onscreen; after all, everyone needs a tragic backstory first. That being said, none of it feels contrived. For instance, Serena isn't a princess who wants to be normal simply because she's bored of her glamorous life. (We've all heard that plot before.) There's a really good reason why, which brings us to...
ADVERTISEMENT - CONTINUE READING BELOW
Andrew E will bring tears to your eyes.
Who knew this rapper had some drama acting chops in him, too? He and Sunshine Cruz play a married couple who live in a fictional, war-torn country called Arkovia. As they attempt to flee from the conflict, the two are forcibly separated...but not before they share a tearjerking conversation through a gate at the border. It's revealed early on that the two refugees are Serena's long-lost, biological parents.
Cherie Gil plays a villain, but not exactly.
She plays Luciana Marchesa, who resents that her husband, Roberto, went behind her back to adopt a child. Although she is a Filipino, she tries hard to shield Serena from her heritage by forbidding her to speak Tagalog. It would be easy to write her off as evil, but the show seems to prove otherwise. We eventually learn that Luciana longs for her Italian mother-in-law's approval. In another scene, she is seen telling Serena to embrace being a princess: "The worst thing in life is to be ordinary, because being ordinary means you are nobody. No one loves a nobody," she says.
There are themes of staying true to your Pinoy heritage.
Roberto Marchesa (played by Filipino-Italian Ruben Maria Soriquez) is the opposite of Luciana. He raises Serena as his own, speaks and reads to her in Tagalog, and eventually, reveals the truth behind her parentage. Serena is also close to her Filipino nanny, who tells her stories about living in the Philippines.
CONTINUE READING BELOW
Recommended Videos
Liza's character is likeable, yet three-dimensional.
This princess is no damsel in distress. She is portrayed to have her own hobbies, like football and reading. She doesn't see herself as superior to others, either. She eats and hangs out with their servants, plays with other children, and eats "regular" Filipino food (although in secret). An earlier scene also shows her offering to help a waiter carry his tray to the kitchen during a house party.
There are parallels shown between Ten Ten and Serena.
Like Serena, Ten Ten (who, at that point, is still named Simon) is also an orphan, but he isn't as lucky as she. He is raised in an orphanage run by nuns, where he serves as an older brother to the rest of the children. Although he longs for a family, he doesn't seem very optimistic about his chances of adoption.
The supporting cast is stellar.
Other than Cherie Gil, Sunshine Cruz, and Andrew E, Dolce Amore is backed by a solid supporting cast. It includes Frenchie Dy as Serena's loveable nanny, Matteo Guidicelli who plays her best friend, and veteran actor-slash-director Bobot Mortiz, who returns to acting after 10 years.
No corny transitions or quotable quotes in sight.
Telenovelas are often full of syrupy lines and cheesy flashback transitions, but Dolce Amore thankfully skips all that. There are a handful of quotes about love and family, but nothing too sappy. We hope this script keeps going.
The whole thing plays out like a fairy tale.
ADVERTISEMENT - CONTINUE READING BELOW
Dolce Amore still has elements of a Pinoy teleserye: there's a voiceover that narrates the plot like a storybook, as well as hints at a destined romance between Ten Ten and Serena. Based on the trailer, there's a love triangle coming soon, too.
Share this story with your friends!
---
Help us make Spot.ph better!
Take the short survey
Load More Stories