10 Must-See Movies This March
Batman V Superman, London Has Fallen, and more!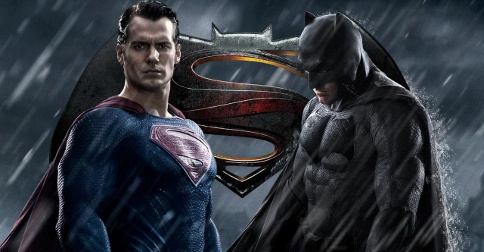 (SPOT.ph) March marks the end of award season, which means we're kicking off the summer's big-budget blockbuster films! This month, expect a lot of sequels, a highly anticipated comedy from the Coen Brothers, and the exciting face-off between Batman and Superman.
London Has Fallen
Release date: March 2
After the death of the British prime minister, the world's most powerful leaders gather in London to pay their respects. Terrorists seize the opportunity to unleash an attack that leaves the city in chaos. It's now up to Secret Service agent Mike Banning (Gerard Butler) to bring U.S. President Benjamin Asher (Aaron Eckhart) to safety.
The Finest Hours
Release date: March 2
A massive storm splits an oil tanker in two, trapping over 30 sailors inside. It's up to engineer Ray Sybert (Casey Affleck) and sailor Bernie Webber (Chris Pine) to save the crew against seemingly impossible odds. Meanwhile, the Chief Officer of the Coast Guard (Eric Bana) orders a daring rescue mission.
Also read: MOVIE REVIEW: The Finest Hours takes you for a thrilling, stormy ride
Queen of the Desert
Release date: March 2
This biographical film tells the incredible story of Gertrude Bell, a British explorer, cartographer, and archaeologist at the turn of the 20th Century. It stars Nicole Kidman, Robert Pattinson, Damian Lewis, and James Franco.
Risen
Release date: March 2
Joseph Fiennes plays Clavius, a veteran Roman military tribune tasked to investigate the mystery of what happened to Jesus (Cliff Curtis) following the Crucifixion. Accompanied by his trusted aide Lucius (Tom Felton), his quest to disprove rumors of a risen Messiah makes him question his own beliefs and spirituality.
ADVERTISEMENT - CONTINUE READING BELOW
Kung Fu Panda 3
Release date: March 9
The Dragon Warrior is back, and he's as goofy and lovable as ever. Jack Black reprises his role as Po, who reunites with his long-lost father (Bryan Cranston), and must learn an ancient martial arts technique to take on the evil Kai (J.K. Simmons).
The Divergent Series: Allegiant
Release date: March 9
The third installment of The Divergent Series returns and picks up where the last film left off. Tris (Shailene Woodley) must venture beyond the only city she has ever known. Once outside, she is taken into protective custody by a mysterious agency known as the Bureau of Genetic Welfare. The film also stars Theo James, Ansel Elgort, Miles Teller, Naomi Watts, and Octavia Spencer.
CONTINUE READING BELOW
Recommended Videos
Hail, Caesar!
Release date: March 16
Joel and Ethan Coen are back with a new comedy that sharply skewers Hollywood and its films. Set in the early '50s, Eddie Mannix (Josh Brolin) is struggling to deal with the colorful personalities within Capitol Pictures, such as a disgruntled director, a singing cowboy, a beautiful swimmer, and a handsome dancer. The all-star cast includes George Clooney, Channing Tatum, Ralph Fiennes, Scarlett Johansson, Tilda Swinton, and Jonah Hill.
Miracles From Heaven
Release date: March 16
Based on a novel of the same name by Christy Beam, Miracles From Heaven is about a young girl suffering from a rare disorder who suddenly finds herself miraculously cured after surviving a terrible accident. The film stars Jennifer Garner, Queen Latifah, and Brighton Sharbino.
ADVERTISEMENT - CONTINUE READING BELOW
Intruders
Release date: March 16
A girl suffers from agoraphobia so crippling that when criminals break into her house, she cannot bring herself to escape. But what the intruders don't realize is that there is more to her than meets the eye.
Batman V Superman: Dawn of Justice
Release date: March 26
It's Ben Affleck's turn to don the black mask as Batman, and this time, he has a personal vendetta against Superman (Henry Cavill). The movie also stars Gal Gadot as Wonder Woman, Jesse Eisenberg as Lex Luthor, Jason Momoa as Aquaman, Jeremy Irons as Alfred Pennyworth, and Amy Adams as Lois Lane.
---
Help us make Spot.ph better!
Take the short survey
Load More Stories