10 Pinoy Indie Films You Can Stream Now
We found 10 critically acclaimed gems that you can watch from the comfort of your couch.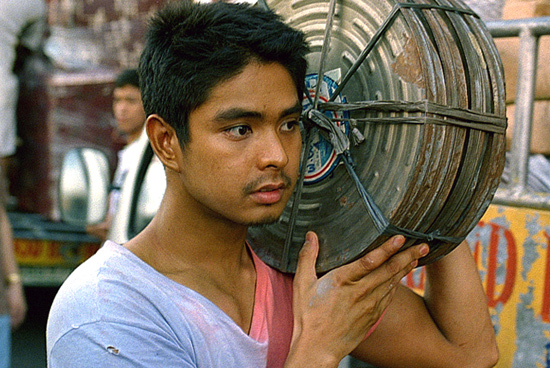 (SPOT.ph) Before the age of technology, watching Pinoy indie films meant patiently waiting for the next local film festival or movie screening around the Metro. If your busy schedule didn't permit it, you'd usually settle for a really hard-to-find DVD copy. These days, all you need to binge-watch local indie films is a computer...and maybe a lot of snacks. Here are 10 thought-provoking and critically acclaimed Pinoy movies you can stream right now.
Also read:
10 Best Shows to Stream Right Now
Smackdown: iflix vs. HOOQ vs. HBO Go
10 Must-Watch Sitcoms to Marathon This Holiday Season
10 TV Series You Can Marathon this Long Weekend
Dagitab (2014)
Stream it on: iflix
This 2014 entry to the Cinemalaya Film Festival revolves around the crumbling 20-year marriage of Jimmy (Nonie Buencamino) and Issey (Eula Valdez). During a writers' workshop in Makiling, the latter is drawn to a young student (Martin Del Rosario), whose non-fiction piece on his sexual awakening embroils all three of them in a scandal. The film took home trophies at Cinemalaya for Best Director, Best Actress, and Best Screenplay.
ADVERTISEMENT - CONTINUE READING BELOW
Metro Manila (2013)
Stream it on: HOOQ
Technically, this film is a British-Filipino collaboration directed by Sean Ellis and filmed in the Philippines with Pinoy actors. Oscar (Jake Macapagal) and his family decide to relocate to Manila in search of a better life. Oscar catches a lucky break working for an armored truck company where he befriends a senior officer (John Arcilla). It turns out the latter may have something bigger and more sinister planned for Oscar.
Kinatay (2009)
Stream it on: iflix
This 2009 Cannes Film Festival entry is infamously known for receiving a scathing review from celebrated film critic Roger Ebert who called it the "worst film in the history" of the festival. Still, the film won Brillante Mendoza a Best Director Award, as well as praise from director Quentin Tarantino who said it was "bold and daring." It stars Coco Martin as Peping, who takes a job so he can afford to marry his girlfriend. He soon realizes that the job may be far more than he bargained for.
Ang Huling Cha-Cha ni Anita (2013)
Stream it on: iflix
A beautiful woman named Pilar (Angel Aquino) sparks controversy when she returns to her sleepy and conservative rural town. She befriends a 12-year-old named Anita (Teri Malvar), who develops a sweet and innocent childhood crush on her.
1st Ko Si 3rd (2014)
Stream it on: HOOQ
This Cinemalaya entry tells the story of Cory (Nova Villa), who settles into a quiet, retired life with her husband. The monotony makes her grow restless, that is, until she unexpectedly runs into her first love, Third (Freddie Webb). The sudden reappearance of her past reawakens the excitement of her life.
ADVERTISEMENT - CONTINUE READING BELOW
Thy Womb (2012)
Stream it on: iflix
This 2012 film by Brillante Mendoza zeroes in on the unconditional love of an infertile Bajau midwife (Nora Aunor), who decides to search for a wife fit enough to bear a child with her husband. The film was an entry to the 69th Venice International Film Festival. It also swept all the major awards at the 2012 Metro Manila Film Festival.
Serbis (2008)
Stream it on: iflix
Gina Pareño plays Flor, the matriarch of a family who owns a dilapidated theater that screens adult films as a source of income. The seedy theater also serves as a home to their dysfunctional family, as well as hustlers who peddle every sexual service imaginable. Serbis competed for the Palme d'Or at the 2008 Cannes Film Festival.
Six Degrees of Separation from Lilia Cuntapay (2011)

Stream it on: HOOQ
Written and directed by Antoinette Jadaone, this mockumentary revolves around veteran bit player Lilia Cuntapay and the days leading to her first acting nomination in her 30-year-career. The movie took home major prizes at the 2011 Cinema One Originals Film Festival, including Best Actress for Cuntapay.
Mariquina (2014)
Stream it on: iflix
Mariquina tells the bittersweet story of Imelda (Mylene Dizon), whose childhood is marred by her turbulent relationship with her father, a master shoemaker. Years later, she learns of his death and embarks on a search for the perfect pair of shoes for her father to wear. This leads her on a journey of grief, forgiveness, and growing up.
ADVERTISEMENT - CONTINUE READING BELOW
Independencia (2009)
Stream it on: iflix
Set during the American occupation, Raya Martin's film revolves around a family who decides to flee the impending war and live in the jungle. It was the first Filipino film to be screened at the Cannes Film Festival's Un Certain Regard section, and stars Tetchi Agbayani, Sid Lucero, and Alessandra de Rossi.
Also read:
10 Best Shows to Stream Right Now
Smackdown: iflix vs. HOOQ vs. HBO Go
10 Must-Watch Sitcoms to Marathon This Holiday Season
10 TV Series You Can Marathon this Long Weekend
Load More Stories