Kanye West, Wiz Khalifa + more artists at Paradise International Music Festival
Whatever genre you're into, Paradise IMF had you singing along.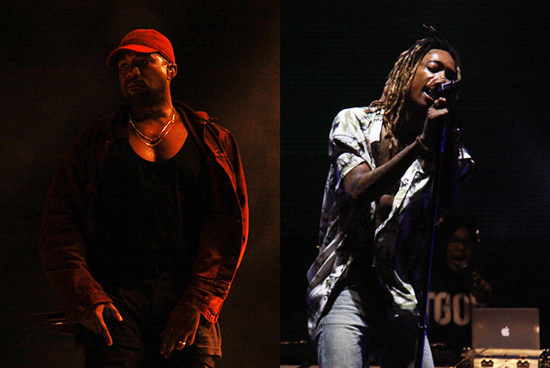 (SPOT.ph) The first time news broke that Kanye West was headed to the Philippines, it was admittedly met with skepticism. You've read about West's passion, his showmanship, or his infamous mid-show speeches, but it was one of those things that you'd somehow accepted you'll never see in person. And yet, there was his name, boldly emblazoned across billboards and headlines. There was hope.
ADVERTISEMENT - CONTINUE READING BELOW
CONTINUE READING BELOW
Recommended Videos
Then, one by one, more and more artist names trickled into Paradise International Music Festival's roster. It all started to feel more real, especially when he dropped his latest album, The Life of Pablo, and the festival name appeared on his website. A few weeks later, it was announced that Wiz Khalifa would be joining the lineup—following a controversial Twitter spat with West in January.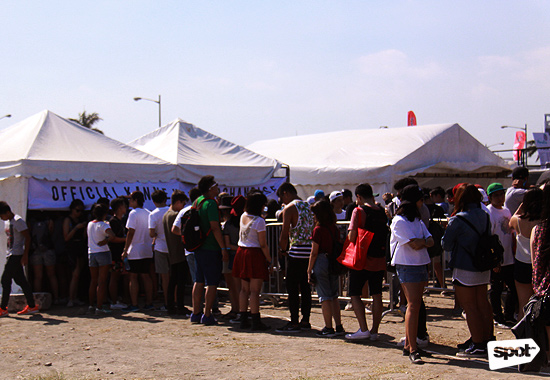 ADVERTISEMENT - CONTINUE READING BELOW
The line to Kanye West's merch tent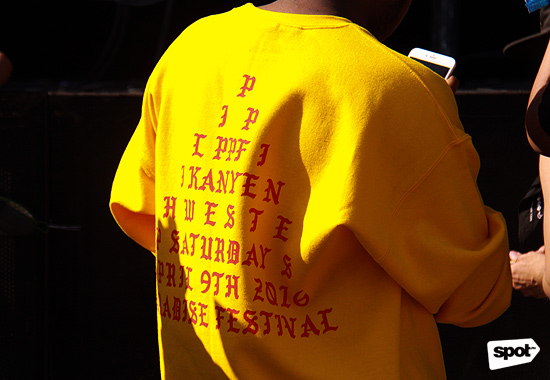 The Pablo merch
The day finally came and music fans were in the venue as early as 9 a.m., despite the relentless sun and the hours of waiting. Aseana City Open Grounds was filled with tents of food, drinks, and activity stalls. (There was an immensely popular stall that sold West's Pablo merch and the lines never seemed to end throughout the day.) Two stages were set up to accommodate their long list of artists.
ADVERTISEMENT - CONTINUE READING BELOW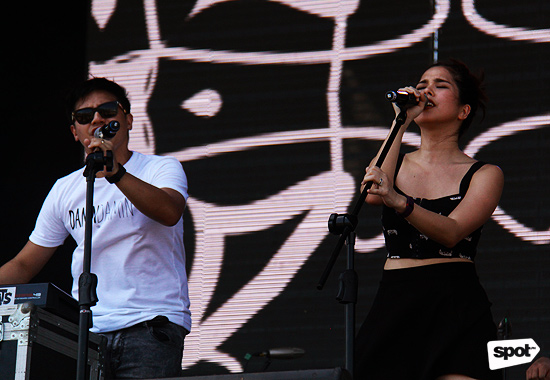 Cheats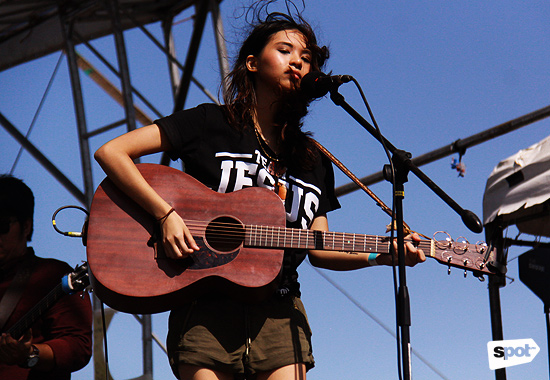 ADVERTISEMENT - CONTINUE READING BELOW
Clara Benin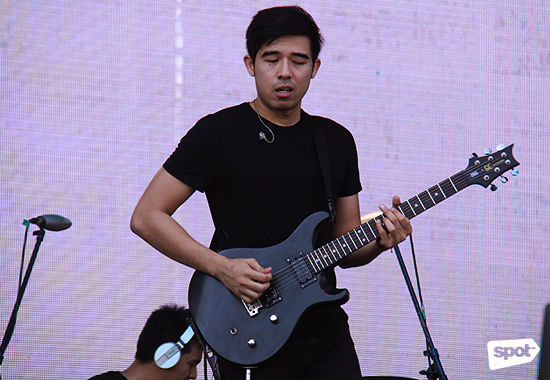 Hale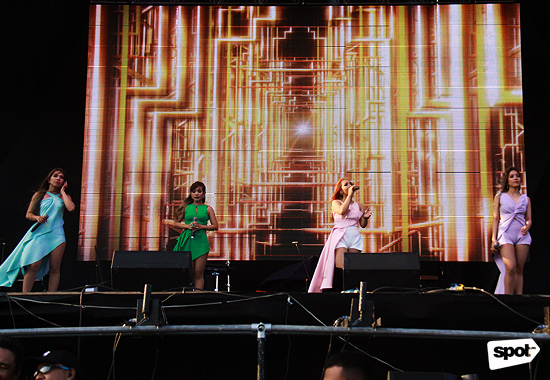 ADVERTISEMENT - CONTINUE READING BELOW
4th Impact
To everyone's pleasant surprise, every musical act got onstage on time, and the whole festival ran like clockwork. Fans immediately knew when to switch between stages, whether they wanted to see Clara Benin at the second stage or Cheats at the main stage.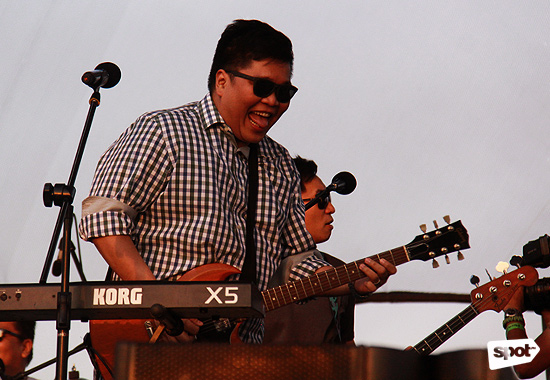 Itchyworms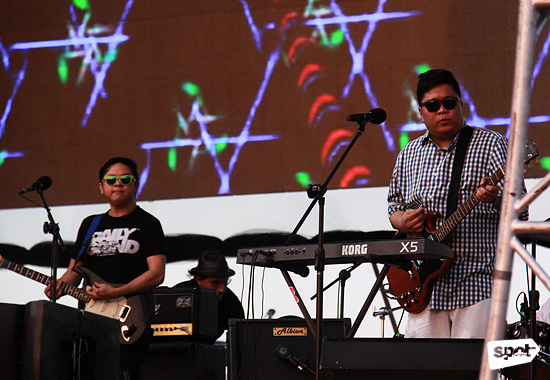 ADVERTISEMENT - CONTINUE READING BELOW
Itchyworms
By the time 6 p.m. rolled around, the venue was already packed with people. The excitment was palpable, and Itchyworms was getting the crowd going with a string of their popular, radio-friendly hits, like "Penge Naman Ako N'yan," "Akin Ka Na Lang," and "Beer."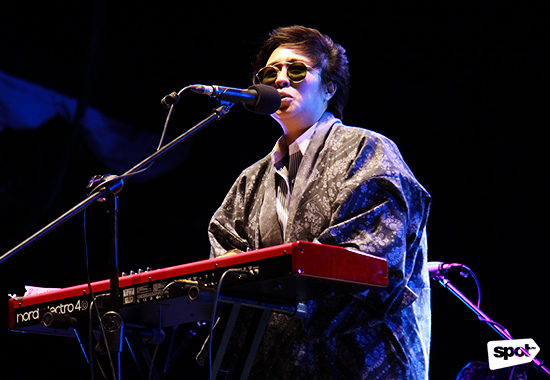 Armi Millare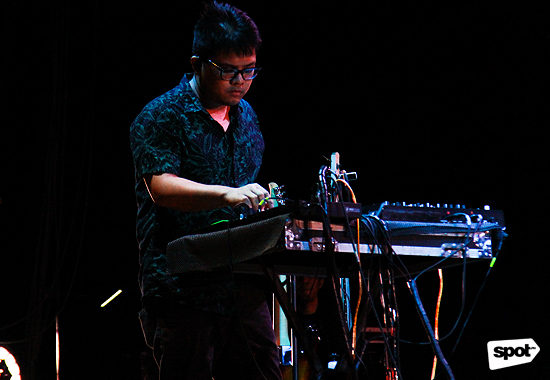 ADVERTISEMENT - CONTINUE READING BELOW
Up Dharma Down
Local indie favorite Up Dharma Down took the stage to the delight of fans who shouted lead vocalist Armi Millare's name. It was a short, 30-minute set, but it included familiar favorites like "Tadhana," "Oo," and their latest song, "All the Good Things."
Austin Mahone
UDD's chill yet dance-y vibe set the stage for the first international act: Austin Mahone. The 20-year-old American came onstage to high-pitched screams from female fans. With him were four backup dancers who kept the energy going throughout his set.
ADVERTISEMENT - CONTINUE READING BELOW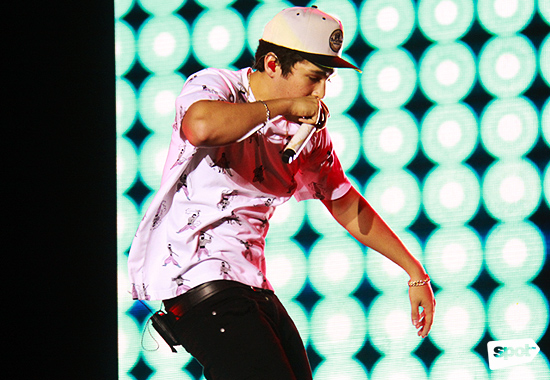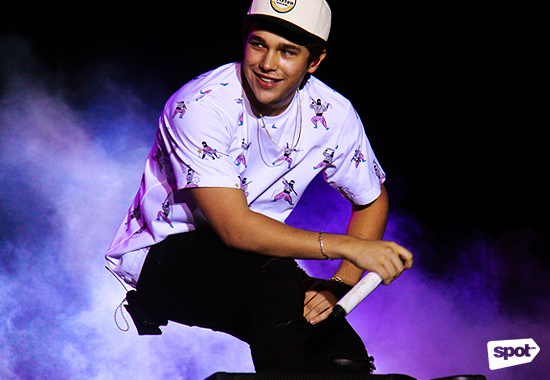 ADVERTISEMENT - CONTINUE READING BELOW
Mahone deftly switched from dance tracks like "Dirty Work" and "Say You're Just a Friend" to more mellow, guitar-driven tunes like "Shadow" and a cover of Ed Sheeran's "Thinking Out Loud." (The latter naturally had Filipino concertgoers happily singing along.)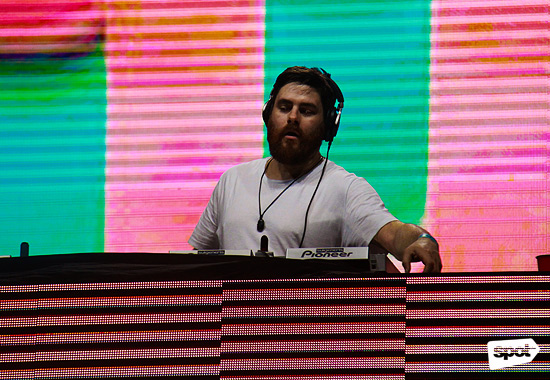 Rudimental
Over on the second stage was London-based electronic band Rudimental, who had fans grooving to their infectious beats. Of course, they couldn't let their set pass without a rousing performance of their fan-favorite hit, "Lay It All on Me."
ADVERTISEMENT - CONTINUE READING BELOW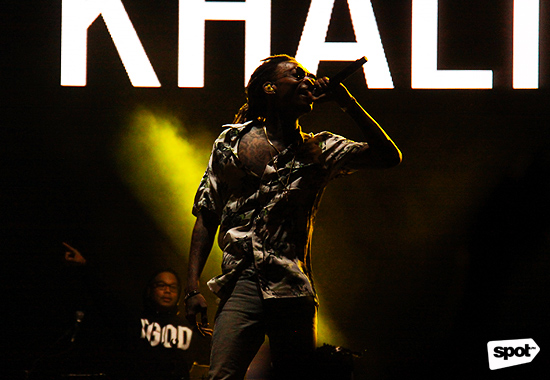 Wiz Khalifa
As Rudimental kept the crowd going, the main stage was already being set up for Wiz Khalifa. He immediately opened with the energy-pumping "Black and Yellow," and the crowd—visibly more packed than before—was in an uproar. Clad in a loosely buttoned shirt and gold chains, Khalifa was a strong, charismatic presence as he seamlessly spit bar after bar, and leaping across from one stage to the other.
ADVERTISEMENT - CONTINUE READING BELOW
Still, the rapper was as chill as ever, whether he was asking fans to chant "love" after he yelled out "peace" in the mic or giving shoutouts to his friends in Taylor Gang (which also happens to be one of the songs he performed).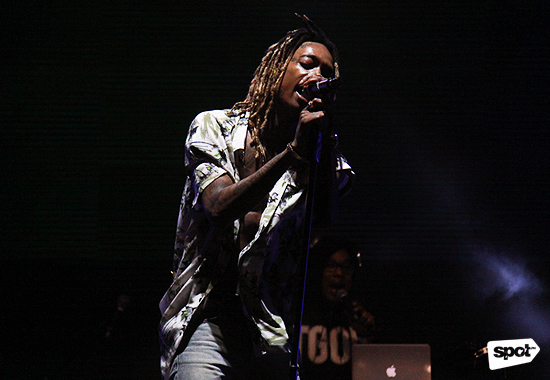 His favorite topic? Weed, naturally. Behind him, pre-taped videos showed bright green flashes of marijuana leaves, seamlessly blazing through tracks like "Roll Up," "KK," and "Gang Bang." About midway through his set, Khalifa stopped the music so he can take a much-deserved weed break, to the delight of his cheering fans who egged him on.
ADVERTISEMENT - CONTINUE READING BELOW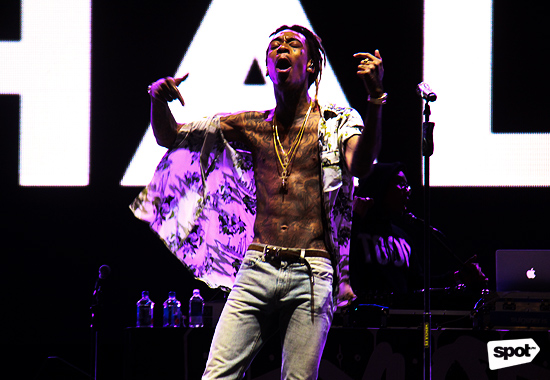 One of the most entertaining moments of his set were two massive, inflated joints that were thrown into the crowd and passed along. However, Khalifa called out a group in front of the stage who decided to keep the joint to themselves instead of passing it like instructed.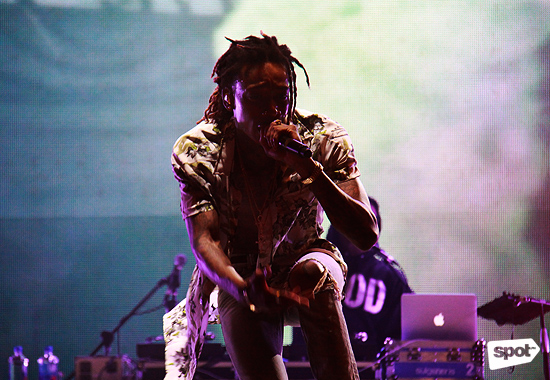 ADVERTISEMENT - CONTINUE READING BELOW
His most electrifying performances were heart-pumping songs like "Word Hard, Play Hard" and the spirited "We Dem Boys." Still, nothing captured the spirit of the evening like his rendition of "Young and Wild and Free" (with Snoop Dogg and Bruno Mars' voices represented via vocal tracks). There's just something magical about a crowd of thousands singing "we're just having fun / we don't care who sees" in unison.
Khalifa ended his set in an emotional, uplifting note with his single, "See You Again," a crowd-favorite in the Philippines, with footage of the last Fast and Furious film playing behind him.
It was about a 45-minute wait until Kanye West got onstage, but the tension and excitement heightened with every passing minute. The stage was pitch black, but you could already feel the ambitious theatrics just waiting behind the darkness.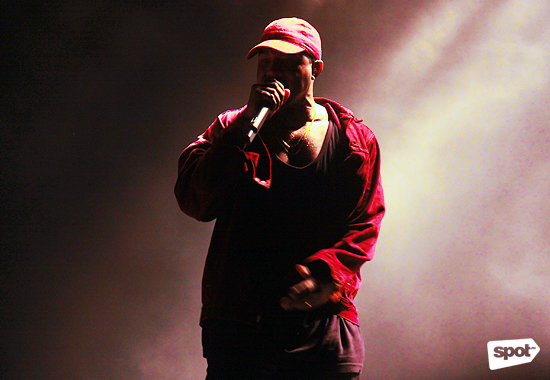 ADVERTISEMENT - CONTINUE READING BELOW
Suddenly, the loud church choir from West's "Ultralight Beam" blared through the speakers. The pitch black background turned out to be a massive light set, which he previously used during his headlining performance at 2015's Glastonbury Festival. A white spotlight beamed down on the center of the stage—almost like divine light—and West burst onstage, blasting through the first verse of "Stronger."
The entire crowd went nuts, matching West with line after line, and you knew immediately this was an audience who waited years to see him live. West was shrouded in smoke, yet he stood out with his red jacket and impeccable stage presence.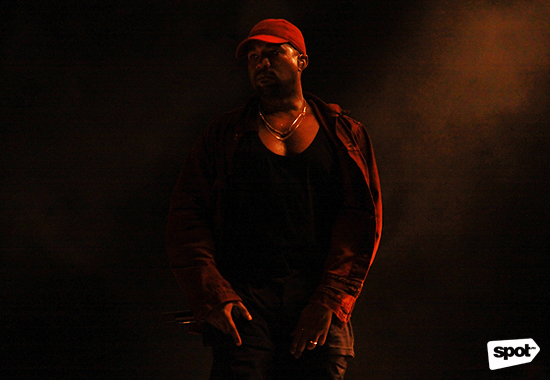 ADVERTISEMENT - CONTINUE READING BELOW
He powered through heavy hitters like "Power," "Black Skinhead," and his verses in "All Day." His sixth song, "Father Stretch My Hands," is off his latest album, and it quickly dawned on the audience that this was the first time anybody has seen these songs performed live...ever. It's clear that West felt the same way; the sheer joy in performing the songs for the first time was palpable. He also displayed his meticulous, perfectionist side when the audio skips and he demanded to sing from the top. (Nobody really minded; after all, this meant witnessing a longer-than-usual set.)
By the time Rihanna's voice started playing, everyone knew what was coming. "Famous," his first single off Pablo, was once again met with controversy after Taylor Swift and her fans didn't take this line too well: "I feel like me and Taylor might still have sex, why? / I made that b*tch famous."
ADVERTISEMENT - CONTINUE READING BELOW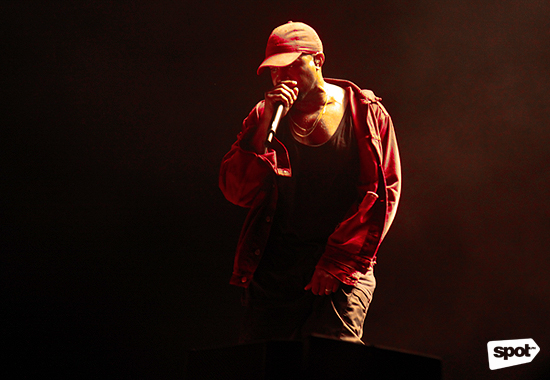 Immediately after the said line was sung, West demanded to start from the beginning...not because of another glitch, but perhaps because he was trying to make a point. (He even paused the audio to hear the audience loudly yell, "I made that b*tch famous.") Sure enough, by the time the song ended, there was a note of raw emotion in West's voice as he gave a heartfelt, two-minute speech about Taylor Swift and being crucified in the media.
ADVERTISEMENT - CONTINUE READING BELOW
"In the spirit of Nina Simone, in the spirit of real artists, this is the song that broke the writer's block for me.

There's something I wanted to say so bad that they told me I couldn't say. That night when I went onstage was the beginning of the end of my life. Lady Gaga cancelled the tour the next day. You know what night I'm talking about—when I just said what everybody else was thinking. So if I get in trouble for saying the truth, what's being said the rest of the time? And I had to fight, every day of my life, with the whole world turned against me, for saying out loud what everybody else felt. But that's the job of an artist, of a true artist. Not to be controlled by the financiers, not to be controlled by perception, but only to be controlled by their truth. What you see, what you feel, and say what you fucking feel.

You don't know—it's really overwhelming for me to perform that song ["Famous"] for the first time and for y'all to react to that in that way, that I fought to make that the first single off of Pablo.

If you don't mind, I'd like to do the song one more time. Let's go."
ADVERTISEMENT - CONTINUE READING BELOW
West's infamous speeches are usually met with mixed reactions, but not with this crowd, who only stood in awe to listen and cheer to the genuinely touching moment. He sang "Famous" a total of three times.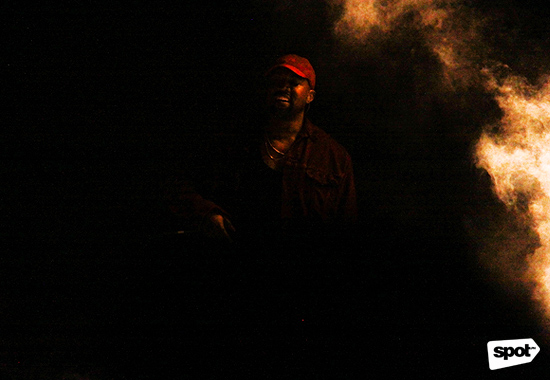 After performing "Waves" (which he said was his favorite song off of Pablo), he went old-school with "Jesus Walks," before launching into "Clique," "Mercy," and his verse from "N*ggas in Paris." It was a mix of old and the new, but crowd-pleasing and awe-inspiring with its raw, electrifying energy. To the delight of the crowd, he also performed his verse in "Pop Style," one of Drake's latest singles released just this week.
ADVERTISEMENT - CONTINUE READING BELOW
The lights dimmed and West reappeared at the center of the stage with a turntable. He hit the E note once...then twice. Everyone knew what it meant, and the screams he was waiting for erupted. He hit the note again and "Runaway" began to play, sending phones and cameras into the air to capture the magical moment. His final act consisted of old favorites, from the the infectious "All of the Lights" to the classic "Gold Digger." He ended his 28-song setlist with "Only One," spliced with verses from "Bound 2" and "FourFiveSeconds," and finally, "Ultralight Prayer."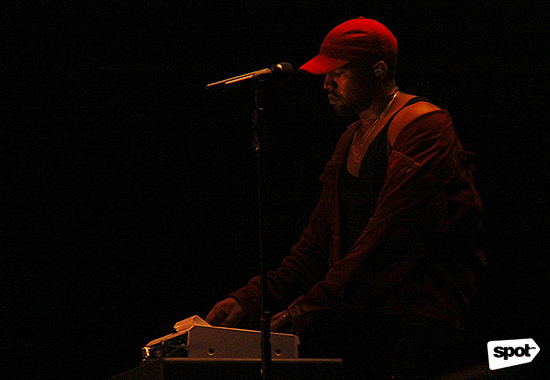 ADVERTISEMENT - CONTINUE READING BELOW
Kanye had a second mid-show speech that night during "Runaway," where he recited (in melody): "If I have to be like everybody else, then I don't want to be liked."
It's that self-aware, unapologetic thinking that has always carried and defined West throughout his career, polarizing fans and non-fans along the way. This is where he is at his most powerful and vulnerable, when he touches on the pitfalls of fame, and walking the line between being an entertainer and the entertainment.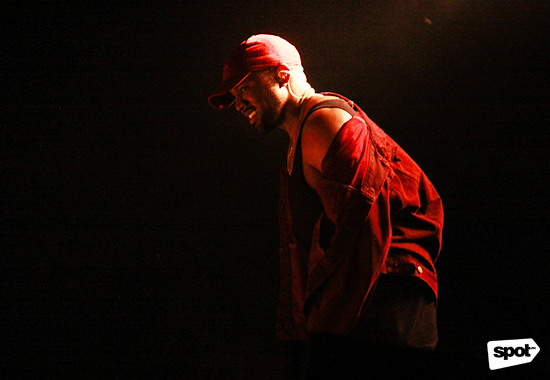 ADVERTISEMENT - CONTINUE READING BELOW
It's also something that resonated with his Philippine audience—one that was not lost on West. "I love you all so much," he declared, flashing a rare and wide grin. It was far, far more than anybody in the crowd could ever ask for.
Photos by War Espejo
Load More Stories