10 Songs We Want to Hear at Coldplay's Concert in Manila
There's a rumor going around (again) that they're coming to Manila!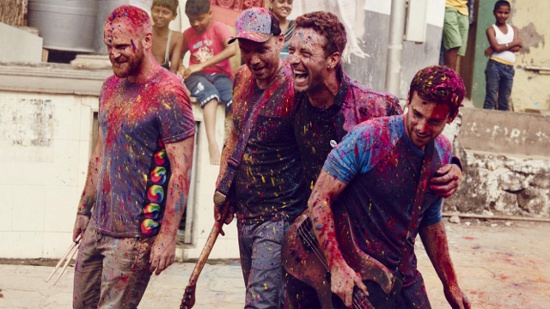 (SPOT.ph) If you've been paying attention to your Facebook feed recently, you've probably seen news that Coldplay is coming to Manila for a concert. Globe Telecom's Head of Music Content Kat Ramnami dropped the big news last night, April 13, but took down the post a few hours later.
Now before you get too excited, we'd just like to point out that there has been no official confirmation from the band...yet. Still, we couldn't help but imagine a Coldplay concert in Manila. Here are 10 songs we'd love to hear live.
ADVERTISEMENT - CONTINUE READING BELOW
CONTINUE READING BELOW
Recommended Videos
"The Scientist"
You just can't have a Coldplay concert without this classic.
"Viva la Vida"
Go ahead and look for a YouTube video of a live performance of this song. Now, imagine witnessing all that in person.
"Paradise"
This LSS-friendly song will have you singing along with Chris Martin in no time.
"Yellow"
This is another Coldplay classic anthem that you can't miss seeing live.
"Warning Sign"
Heartbroken? You'll want to sing out loud when this comes on.
"Adventure of a Lifetime"
They'll likely be performing songs from their latest album, and this song is great for pumping up a crowd.
"Shiver"
This track is perfect to sing along to with all your best friends.
"Clocks"
It'll be hard not to get excited at the possibility of a Coldplay concert after one listen to this song.
"A Sky Full of Stars"
It's catchy and definitely something you'd be dancing to all night.
ADVERTISEMENT - CONTINUE READING BELOW
"Fix You"
We won't judge you if you start crying mid-show. Really.
Load More Stories