MOVIE REVIEW: The Huntsman: Winter's War has visual flair but misses the target
Unfortunately, it doesn't do its star-studded cast much justice.
(SPOT.ph) Although the follow-up to 2012's Snow White and the Huntsman was mostly touted as a sequel in its trailer, it's actually a prequel-slash-sequel. There immediately lies the problem in The Huntsman: Winter's War—its narrative is a tangle of timelines and glossed-over plot details that are only held up by dazzling visuals and equally dazzling star power.
At its core, the story is less about the titular hunstman (played by Chris Hemsworth), and more about the relationship between the evil queen Ravenna (Charlize Theron) and her kindly sister Freya (Emily Blunt). Ravenna hatches a plan to draw the power out of her gentle sister, forcing the latter to build her own icy kingdom, fostering her own powerful army, and bitterly banning them from love and human affection.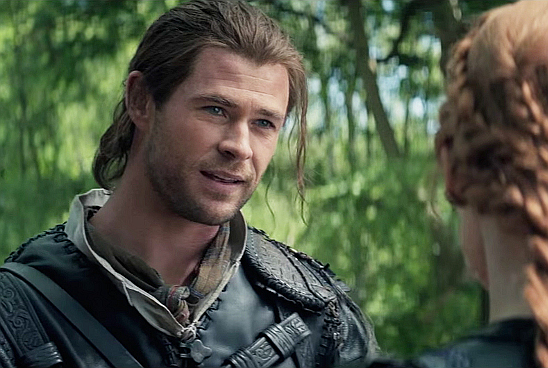 ADVERTISEMENT - CONTINUE READING BELOW
CONTINUE READING BELOW
Recommended Videos
"Love is nothing more than a fairy tale," she hisses at her soldiers, but this doesn't stop two of her most deadly warriors, Eric (Hemsworth) and Sara (Jessica Chastain). Their heated romance prompts a standoff and Eric is subsequently banished, believing Sara died from battle. This is where the prequel turns into a sequel and suddenly, the story takes place seven years after the 2012 film, and Snow White (previously played by Kristen Stewart) is casually omitted from the plot.
Instead, Eric teams up with a band of dwarf misfits to find the Magic Mirror before it falls into Freya's frigid clutches. This is actually the strongest part of the film, with exhilarating fight sequences and Hemsworth turning up the charm and comedy up several notches. As for Chastain, her screen presence is as strong as ever, wielding impressive archery skills and chemistry-filled banter with Hemsworth.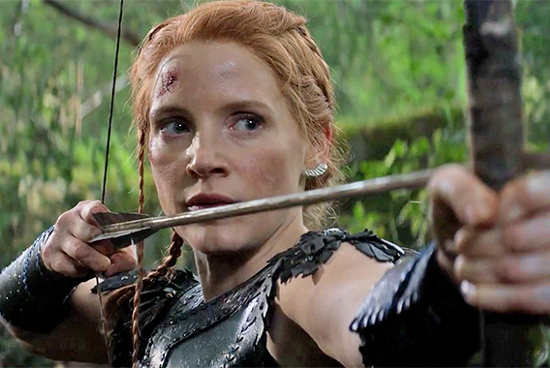 ADVERTISEMENT - CONTINUE READING BELOW
Though perhaps, no one else in the star-studded cast seems to have more fun than Theron, who reprises her role with more delicious snarls and cackling laughter befitting of an evil queen. Meanwhile, Blunt offers the most nuanced performance of the cast, giving her character a depth of vulnerability that its script otherwise didn't. Sadly, the writing for the rest of the cast is just as thin, and they are left to do what they can with a flat script.
Much of the film's saving grace lies in its visual spectacle, thanks to its striking forest landscape and edge-of-your-seat battle sequences. We have French director Cedric Nicolas-Troyan (who was the first film's visual effects supervisor) to thank for its flashy aesthetic. The breathtaking costume design by Colleen Atwood (Chicago and Nine) is also worth a mention, with unapologetically grandiose royal gowns, intricately bejeweled headdresses, and eye-popping shades of gold.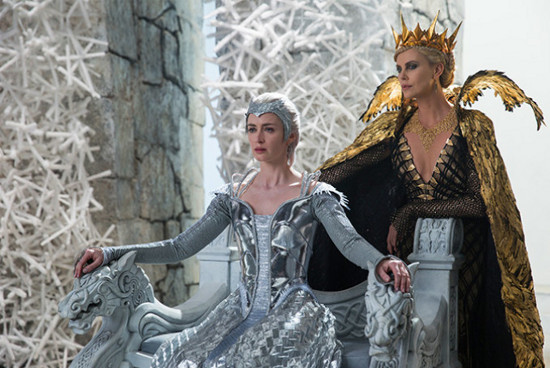 ADVERTISEMENT - CONTINUE READING BELOW
Unfortunately, inventive visuals and star power aren't enough to save a muddled fantasy tale. It's entertaining, sure, but one just can't help but wish it offered more than its glossy exteriors.
RATING: 3 out of 5 spots
The Huntsman: Winter's War is now showing in theaters.
---
Help us make Spot.ph better!
Take the short survey
Load More Stories