3 Movies You'd Be Crazy to Watch During a Flight
Just sit back, relax, and enjoy the fright.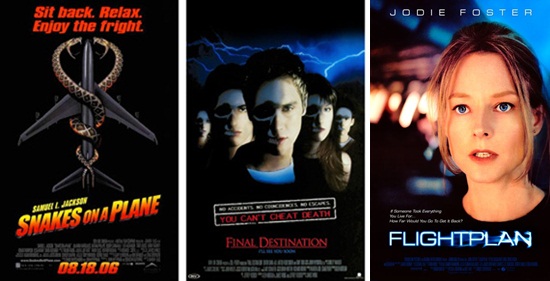 Do you ever watch a scary movie just to scare yourself? It can be great fun to terrify yourself until you eventually realize that it was a bad idea after finding yourself in a situation similar to that in the film. But who cares, since you'd still watch more later on, right?
If you're that kind of crazy, then allow us to dare you to watch the following films during your next flight. Safe travels and happy watching!
Snakes on a Plane
If you happen to have a fear of snakes, then this should be extra scary for you. In the film, a crime group tries to get rid of a star witness, who's being flown from Hawaii to Los Angeles, by planting the plane with killer snakes. It seems far-fetched but the results are terrifying. You'll be checking the floors, baggage compartments, and even the toilet seat after watching this movie.
ADVERTISEMENT - CONTINUE READING BELOW
Final Destination
Though only the first movie in the series involves a plane, binge-watching all of them is also welcome if you want extreme paranoia. The first film is about a group of teens who were supposed to die in a tragic plane explosion. One of them has a premonition in the airport and freaks out which ultimately saves their lives, until they die mysteriously one by one in the same order as how they were supposed to get killed in the plane. After watching this movie, you will definitely panic after realizing that you're on board a giant metal death trap that could potentially fall out of the sky at any moment.
Flightplan
Flightplan is a fast-paced mystery thriller that stars Academy Award winner, Jodie Foster. It is about a widowed woman, Kyle (Foster), and her daughter as they fly from Berlin to bury her husband in their hometown in Long Island, NY. Things go downhill after Kyle wakes up after falling asleep to find her daughter missing. No one has any recollection of the daughter, and things only get more intense as Kyle questions her sanity. This is one scary movie, especially for single parents traveling with their kids. You will definitely pay closer attention to your children after watching.
Read the full article, "5 Movies to Watch (at your own risk) on Your Flight", on TravelBook.ph
Load More Stories