(SPOT.ph) Darkness—it's not exactly anyone's best friend. Many have a fear of what could be hiding in the dark, that someone (or something) may just be in the shadows waiting to pounce. No matter your age, it's a strange fear that you can't easily shake off, especially when something squeaks or rattles out of nowhere. Director David F. Sandberg, making his feature film debut, plays with this fear and amplifies it tenfold together with producer James Wan (director of The Conjuring and Saw films).
Expanding on Sandberg's own three-minute short film about a mysterious creature that lurks only in the dark, Lights Out begins exactly as the short does, with a woman switching the lights on and off because she thinks she's seen a figure in the dark. She turns the lights off, there's a figure. She turns the lights on, it's gone. Rinse, repeat. Things get deadly, and before long, the audience is introduced to Rebecca (Teresa Palmer), a young, tough girl living on her own, and her sweet but bumbling boyfriend Bret (Alexander DiPersia).
ADVERTISEMENT - CONTINUE READING BELOW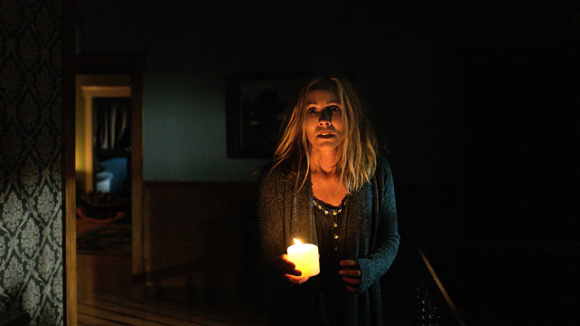 Rebecca also has a family: Her mother Sophie (Maria Bello) and her 10-year-old half-brother Martin (Gabriel Bateman). When Martin is unable to fall asleep because he believes he is being haunted by a monster in the dark, Rebecca suddenly remembers experiencing the same hauntings during her childhood. She must now do all she can to save and protect her family.
ADVERTISEMENT - CONTINUE READING BELOW
Recommended Videos
From the get-go, the audience isn't given much breathing room. The opening scene sets the stage and the rules: Step in the light and you're safe, but if you're in the dark—a room with no lights, a dark corner, under the bed—then you're in danger. This sets up the audience to fear every dark shadow that appears on film. It's a great tactic to keep everyone on their toes, as well as an easy way to keep the tension up and running.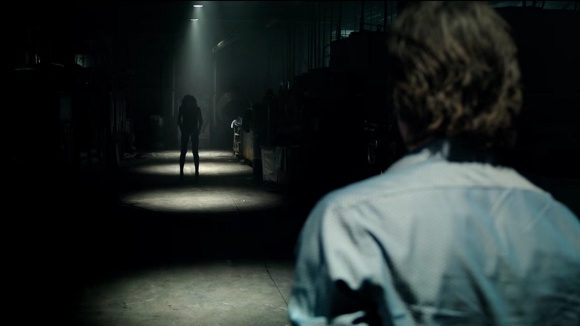 ADVERTISEMENT - CONTINUE READING BELOW
The film moves at a breakneck pace, uncovering plot points you wouldn't usually expect to be revealed so early on. This is a film that does not need much explanation or meandering as it gets right down to business. Characters discover quite quickly what is haunting them, what the situation is, and how to defend themselves. This sets up a glorious finale that has characters struggling to stay out of the dark, showcasing incredible use of light and shadows. With flickering candles, flashlights, dying batteries, a cellphone, and more, the film's climactic battle is a horror masterclass in lighting, staging, cinematography, scares, and pacing.
What makes Lights Out stand out from your typical horror film is that the characters are actually quite likable. None of the characters are annoying to the point that you'd want to see them get attacked. Everyone, from the brave Rebecca to the resourceful Martin are characters you want to see succeed. The most known actress in this cast, Maria Bello, has less to do but nails her bits as a fragile, disconnected but protective mother. Palmer is a solid and believable "Final Girl," while Bateman gives great "scared face" and is a terrific young actor. It's DiPersia as the clueless "what did I get into" boyfriend who charms his way into the audience's hearts.
ADVERTISEMENT - CONTINUE READING BELOW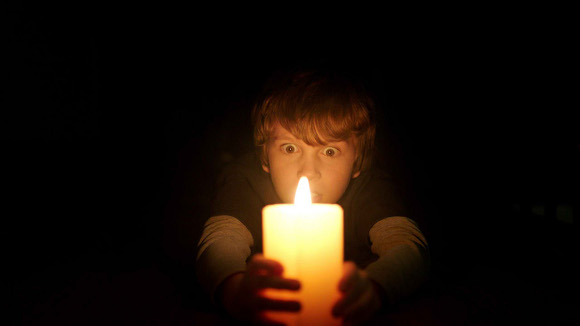 The filmmaking is top-notch, showing Sandberg's natural talent for horror. Still, the writing is too simplistic and on-the-nose, laying out things the audience had already picked up on prior. Thankfully, the cast and the director deliver so well that it doesn't harm the film. Sandberg and his cinematographer and lighting team should be proud of the way they create innovative and cinematic ways to scare the audience with the same basic set-up. Lights Out is a thrilling film that will have you checking if your phone's fully charged and if there's an emergency flashlight near you. You can forget about sleeping with the lights off, too...at least for a bit.
ADVERTISEMENT - CONTINUE READING BELOW
RATING: 4 out of 5 spots
Lights Out is in theaters Thursday, July 21. Photos courtesy of Warner Bros. Pictures
Share this story with your friends!
---
Help us make Spot.ph better!
Take the short survey
Load More Stories