10 Places in Manila for Music Lovers
The Metro's got something for music fans of all kinds.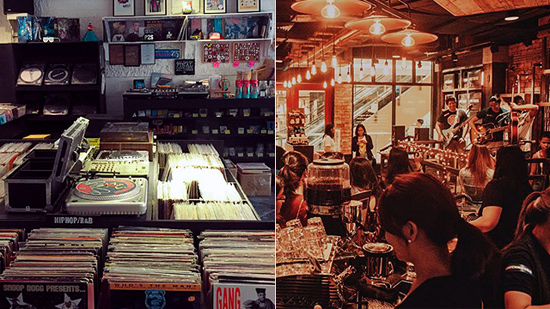 (SPOT.ph) Love it or hate it, you can't deny that Manila is one heck of an exciting urban destination. Horrendous traffic aside, the capital's got much to offer—from food to art and, of course, music. Audiophiles of all types will find something to satiate their aural cravings here. Below, we list just 10 of the places to hit if you live and breathe music.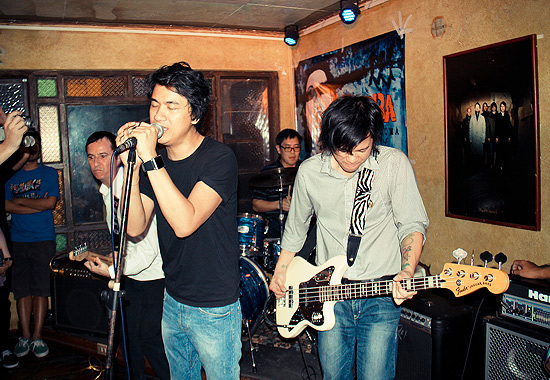 saGuijo Cafe + Bar
Perfect for: The indie music fan
You can't say you support the local music scene if you haven't been to saGuijo. The cozy neighborhood bar, with its strangely endearing dingy vibe, has been witness to the beginnings of countless up-and-coming indie bands. It's an old favorite that stays true to its non-pretentious charm.
saGuijo Cafe + Bar is at 7612 Guijo Street, San Antonio Village, Makati City.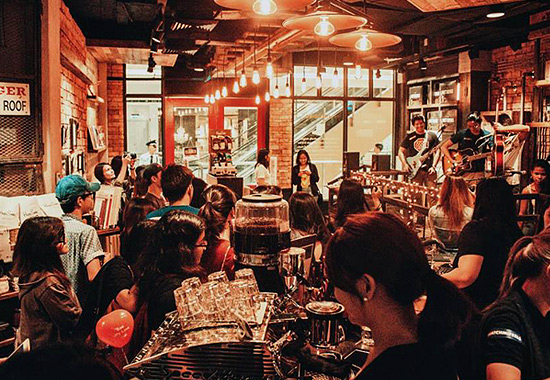 Satchmi
Perfect for: The coffee and vinyl lover
Although Satchmi is located in the bustling shopping corridors of Mega Fashion Hall, its interiors are quaint and hipster to a T. Don't be intimidated by its vibe; this is where music lovers can peruse hard-to-find vinyl records, take in some comfort food and handcrafted beverages, admire the vintage decor, and chat with local electronic artist BP Valenzuela (she works there as a barista). Every now and then, the record shop-slash-cafe also hosts gigs, workshops, and other music-themed events.
Satchmi is at 4/F Mega Fashion Hall, SM Megamall, EDSA corner J. Vargas Avenue, Mandaluyong City.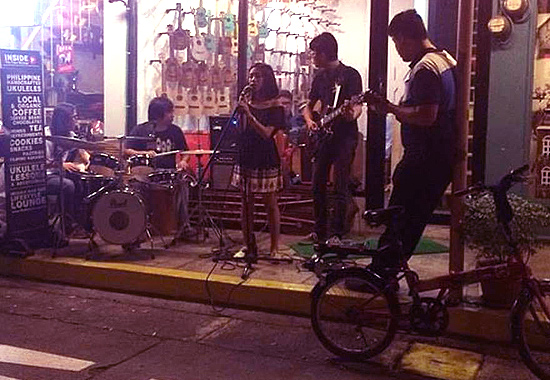 The Four Strings
Perfect for: Ukelele enthusiasts or a casual jamming session
Consider this Cubao Expo spot a hub for the steadily growing ukelele community in Manila. The Four Strings sells locally handcrafted ukeleles priced from P3,000 to P8,000. It also has a quaint cafe where visitors can sit back with an organic brew and sing along to informal jamming sessions.
The Four Strings is at 59A Cubao Expo, General Romulo Street, Socorro, Quezon City.
ADVERTISEMENT - CONTINUE READING BELOW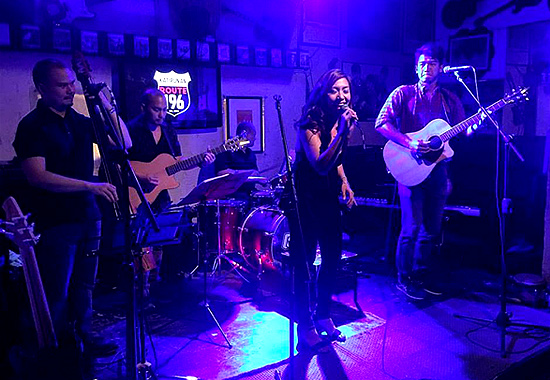 Route 196
Perfect for: The supporter of all things OPM
Frequented by college students and QC residents, Route 196 is home to both indie and mainstream acts. Here, college bands looking to make waves take the stage alongside old-timers that have proven their worth. What's more, there's a strong sense of community here so you'll be sure to meet like-minded music fans.
Route 196 is at 196-A Katipunan Avenue, Project 4, Quezon City.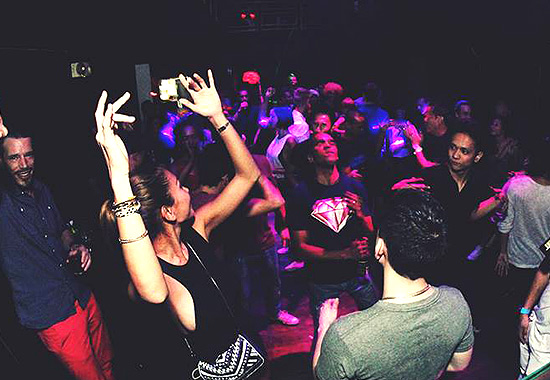 TIME in Manila
Perfect for: The techno and house fan
Those who've been to this underground club can attest to how one just loses track of time when in TIME. Once the DJ takes over, it's nonstop dancing all the way till morning (8 a.m. to be exact). The spacious club has three floors, including a balcony overlooking the first floor and an outdoor roofdeck-slash-terrace in the third floor. It's all about the music in this under-the-radar joint that caters to those who truly know their techno and house tunes. Don't forget to bring your party-loving friends!
TIME in Manila is at 7840 Makati Avenue, Makati City.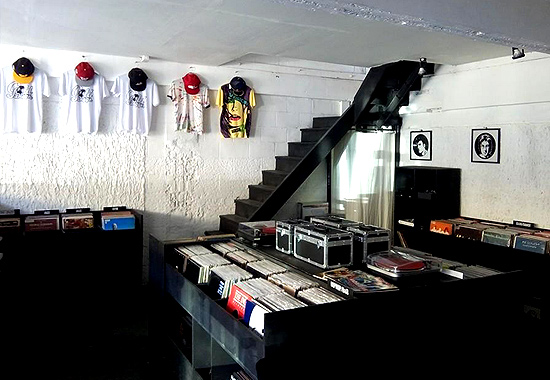 Gold Digger Records
Perfect for: Music lovers who want to do a little shopping
There's more to Gold Digger than just stacks upon stacks of well-curated vinyl records in a wide array of genres. Head to the second floor where you can shop professional DJ equipment, shoes, clothing, music collectibles, and even artwork. On some nights, they host special events like live art exhibits and DJ performances at the bar located out front. (There's a yakitori joint nearby, too!)
Gold Digger is at Cubao Expo, General Romulo Street, Socorro, Quezon City.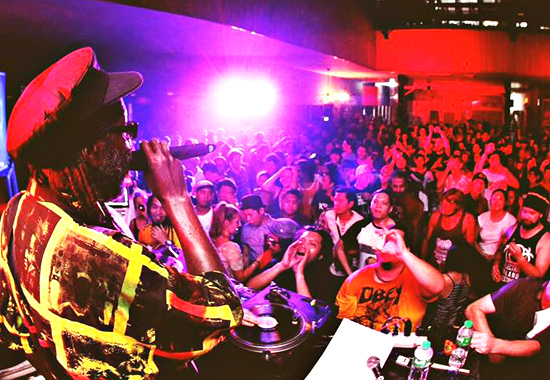 B-Side
Perfect for: The reggae- and ska-obsessed
Establishments have come and gone at The Collective, but B-Side has managed to stand strong. The spot is especially alive every Sunday for the weekly Irie Sunday. There's no better place to go for roots, reggae, and ska; the music is always good, the beer is cheap, and the crowd is chill as can be.
ADVERTISEMENT - CONTINUE READING BELOW
B-Side is at The Collective, 7274 Malugay Street, San Antonio Village, Makati City.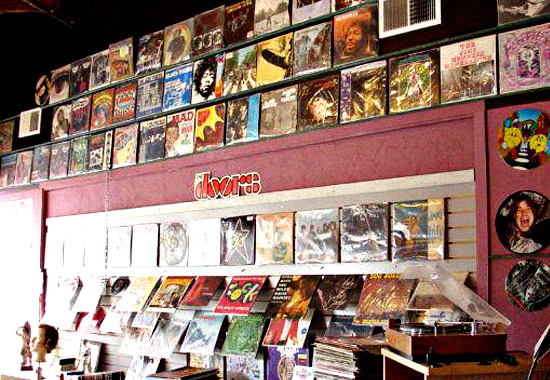 Vinyl DUMP Thrift Store
Perfect for: The vintage vinyl collector
If you prefer a more low-key place for your vinyl needs, check out the Vinyl DUMP Thrift Store in Cubao Expo. The shop is pretty straightforward, sans the intimidating vibe—kind of like something you'd see out of your grandpa's basement. Their vintage records are alphabetized and span across genres and decades, which is perfect for fans of old-school music...that is, if you don't mind sifting through dusty records. But hey, that's all part of its charm!
Vinyl DUMP Thrift Store is at No. 23 Cubao Expo, General Romulo Street, Socorro, Quezon City.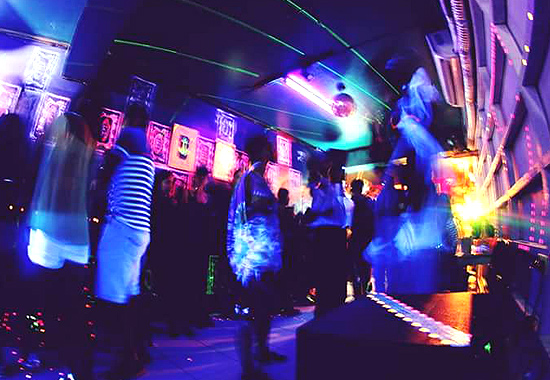 Today x Future
Perfect for: The eclectic audiophile
The art gallery-slash-bar-slash-restaurant is a favorite among the younger hipster crowd. What's likable about Future, aside from the artsy, slightly chaotic-yet-orderly interiors, is how it caters to different music tastes. One night, you could be dancing to some electro goodness, and the next, bobbing your head to some hip-hop verses.
Today x Future is at 7-T Gen. Malvar Street, Araneta Center, Cubao, Quezon City.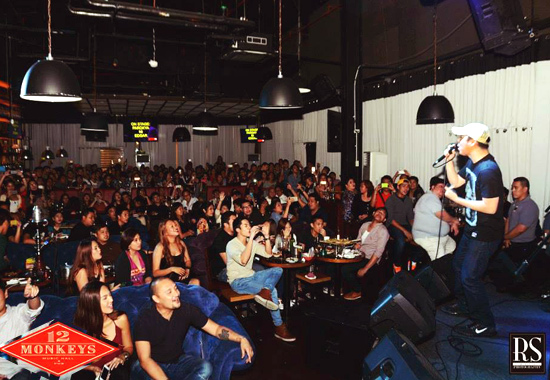 12 Monkeys Music Hall and Pub
Perfect for: The OPM-loving yuppie
Don't let the swanky facade fool you. 12 Monkeys is a standout not just for the ambience but for the lineup, too. The place usually hosts well-loved OPM heavyweights, but it also lets newer bands take the spotlight. The comfortable seating, impressive acoustics, and varied menu items are plus points, especially for young professionals who just want to unwind after a long day.
12 Monkeys is at 5/F Century City Mall, Kalayaan Avenue corner Salamanca Street, Poblacion, Makati City.
Photos from SPOT.ph archives (saGuijo Cafe + Bar), and the official websites and Facebook pages of Satchmi, The Four Strings, Route 196, TIME in Manila, Gold Digger Records, B-Side, Vinyl DUMP Thrift Store, Today x Future, and 12 Monkeys Music Hall and Pub.
ADVERTISEMENT - CONTINUE READING BELOW
Load More Stories