(SPOT.ph) When Steven Spielberg's Jaws made waves in 1975, it caused a generation of people to fear the open water. Other films since then, such as Open Water and Deep Blue Sea, tried to play with shark-film conventions and then the Sharknado series made a mockery of it. It hasn't been until Jaume Collet-Serra's The Shallows that we realized sharks and shark films can be scary, thrilling, and entertaining all at the same time. The Shallows is only made better by one of Blake Lively's best performances, gorgeous surfing cinematography, and a scene-stealing animal co-star that, surprise, isn't the sharp-toothed villain.
Avid surfer Nancy Adams (Lively) travels from Texas to a secluded beach in Mexico—the same beach where her late mother had surfed when she found out she was pregnant with Nancy. Her mother's sudden death has driven her to drop out of medical school, and her decision has since strained her relationship with her father. She is hoping to use this trip to Mexico to get away from the problems in her life, as well as her father's incessant questioning about her choices.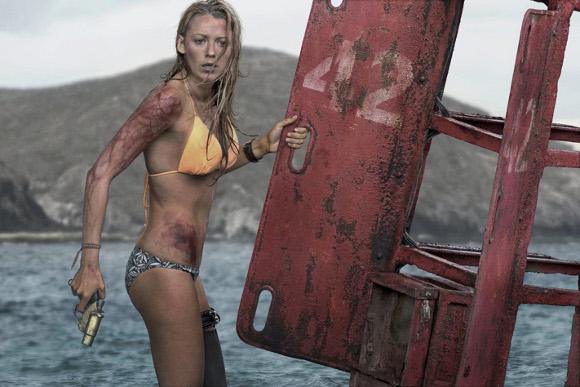 ADVERTISEMENT - CONTINUE READING BELOW
Nancy's questionable decision-making once again comes into play when she decides to catch one last wave before night falls. While trying to catch that one last wave, Nancy comes into contact with a humpback whale carcass floating in the sea. While investigating it, a massive shark knocks her off her board and takes a bite of her leg. Nancy swims to safety in a reef surrounded by poisonous coral, and is left to protect herself from the shark hungrily lurking nearby.
What follows is a taut thriller that makes the most out of its limited locale, as Nancy tries to stay out of the dangers of the water, which includes the shark, poisonous coral, and the high tide coming in to overtake the reef she's resting on. Lively is tasked with an incredibly physical performance that she nails terrifically. She tries to stop the bleeding through various things she's learned from med school (sometimes very graphically and cringe-inducing), and you feel the pain she goes through. Her face and body contort as she accidentally steps on the poisonous coral, she squirms as she tries to swim away from the blood-hungry shark, she's emotional as she feels like this is the end and has to try and leave a message for her younger sister. It's a lot of work for an actress not particularly known for her acting, but she does a solid, convincing job that stands as one of her best performances yet.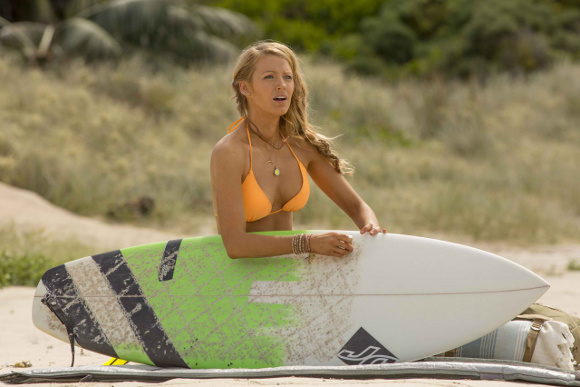 CONTINUE READING BELOW
Recommended Videos
Collet-Serra is known for his sleek, stylish, well-made B-movie-inspired films such as the horror film Orphan, and Liam Neeson-led thrillers Unknown and Non-Stop. The horror-thriller mashup and Collet-Serra's trademark filmmaking skills make The Shallows look expensive and beautiful. The water photography, as well as just capturing the beauty and serenity of the supposedly uninhabited beach and the mountains and islands around it, is wonderful to look at. Add some really cool surfing sequences, and some creative use of Go Pro both in storytelling and filmmaking, and the film is more than worth the price of admission.
With most of the film's short running time taking place on a piece of rock, Collet-Serra and Lively are relentless in providing tension and intensity as things get more dangerous and more bleak. Setpieces that include a floating buoy, and another with a helmet provide some of the most heart-stopping moments as Nancy tries to survive the shark's constant threatening presence. Collet-Serra and writer Anthony Jaswinski provide some lighter moments with an injured seagull that happens to join Nancy on the reef. Nancy names him Steven Seagull, obviously after action star Steven Seagal, and he can steal a scene like nobody's business.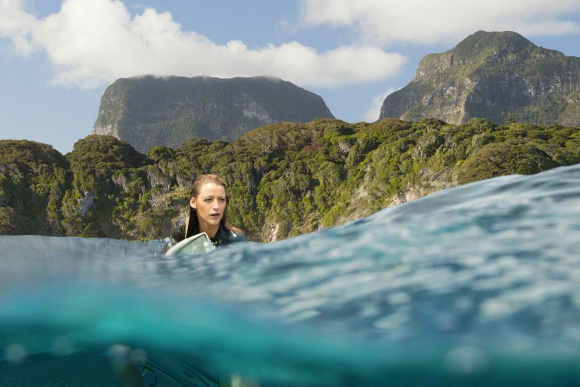 ADVERTISEMENT - CONTINUE READING BELOW
The film struggles in its screenplay, as everything about Nancy's backstory feels a bit convenient and on-the-nose. Her mother was said to be a "fighter," which Nancy uses to keep surviving. Nancy's an ex-medical student so she performs some off-the-cuff "surgery" on herself. Then again, the film does not do subtle, but it does the big things in memorably great ways. It might keep you out of the water, but The Shallows should get you to the cinemas.
RATING: 4 out of 5 spots
The Shallows is now showing in theaters. Photos courtesy of Columbia Pictures.
Share this story with your friends!
---
Help us make Spot.ph better!
Take the short survey
Load More Stories