10 Must-See Movies This September
Blair Witch, Miss Peregrine's Home for Peculiar Children, and more!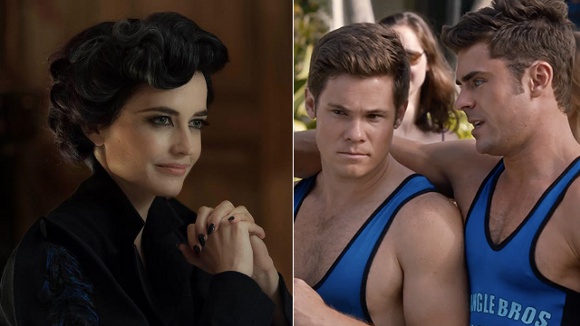 (SPOT.ph) It's officially Christmas season...for Pinoys, anyway! Welcome the Ber months with some laughs and a couple of scares with an all-new roster of films to catch in cinemas. Get ready to be reunited with Bridget Jones, see Daniel Radcliffe in a whole new light, and more! 
Morgan
ADVERTISEMENT - CONTINUE READING BELOW
Release date: September 7
Luke Scott makes his directorial debut with this sci-fi thriller about Morgan (Anya Taylor-Joy), a bioengineered child who suddenly attacks one of her handlers. A "corporate troubleshooter" (Kate Mara) is called into the scientific facility to investigate the incident. The film also stars Rose Leslie, Boyd Holbrook, Michelle Yeoh, and Paul Giamatti.
Sully
Release date: September 8
Clint Eastwood returns to the director's chair in this biopic starring Tom Hanks as Capt. Chesley "Sully" Sullenberger. In January 2009, engine trouble forces Sully to make an emergency landing in New York's Hudson River. Despite the survival of all the plane's passengers, the pilot must now face an investigation that threatens to derail his career.
Bridget Jones's Baby
Release date: September 14
Get ready for the return of Bridget Jones! Renee Zellweger reprises her famous role in this new sequel. After Bridget and Mark Darcy (Colin Firth) split up, she finds herself dating a new and dashing American man named Jack (Patrick Dempsey). When she realizes she's pregnant, she must figure out which of the two men is the father of her baby.
ADVERTISEMENT - CONTINUE READING BELOW
Blair Witch
Release date: September 14
The film that kickstarted the found-footage genre is back for another round of scares. This time, a group of college students decide to explore Black Hills Forest to uncover the mysteries surrounding a girl's disappearance.
Imperium
Release date: September 14
It's Daniel Radcliffe like you've never seen him before in this new thriller. He plays Nate, a young and ambitious FBI agent who goes undercover to infiltrate a white supremacist group plotting an act of terrorism.
Mike and Dave Need Wedding Dates
Release date: September 14
Zac Efron and Adam Devine play Mike and Dave, two brothers who tend to have a little too much fun during family get-togethers. They both decide to find respectable dates for their sister's wedding by placing an ad on Craiglist. What follows is a crass and raunchy comedy that also stars Anna Kendrick and Aubrey Plaza.
The Magnificent Seven
Release date: September 21
ADVERTISEMENT - CONTINUE READING BELOW
This new western is a remake of the 1960 film of the same name. An all-star cast (including Denzel Washington, Chris Pratt, Ethan Haawke, and more) play seven outlaws who are enlisted by the town to battle a ruthless thief (Peter Sarsgaard).
Storks
Release date: September 22
Gone are the days when storks delivered babies. Now, they deliver packages for a worldwide retail corporation. When the company's top stork (Andy Samberg) accidentally activates the Baby Making Machine and produces an adorable baby girl, he races to deliver her before the bosses find out. The cast also includes Kelsey Grammer, Jennifer Aniston, and Ty Burrell.
Miss Peregrine's Home for Peculiar Children
Release date: September 28
Based on the 2011 novel by Ransom Riggs, this Tim Burton-directed adaptation stars Eva Green as Miss Peregrine, who runs a mysterious orphanage full of children with unique gifts.
Sausage Party
Release date: September 28
Gear up for Seth Rogen's brand of profanity-laced humor and raunchiness in this animated comedy about food items that discover their fate of being eaten. The movie also stars James Franco, Kristen Wiig, Jonah Hill, and Michael Cera.
ADVERTISEMENT - CONTINUE READING BELOW
Recommended Videos
Load More Stories