MOVIE REVIEW: Apocalypse Child is a stripped-down drama that still speaks volumes
It's proof you don't need fanfare to make a lasting impression.
(SPOT.ph) Apocalypse Child opens with a monologue, telling the story of how illustrious filmmaker Francis Ford Coppola and his crew flew to Baler to shoot the 1976 film, Apocalypse Now. After filming, they left behind a surfboard, which supposedly kickstarted surfing in the island and eventually, the rest of the country.
Much like the myth surrounding their quaint island, the characters also live a life of myths—whether it's half-truths told while struggling to maintain fragile relationships or truths that are cherry-picked to fit the narrative they want. Such is the myth of Ford's parentage (Sid Lucero). All his life, he's been told he's the illegitimate son of Coppola and his young mother, Chona (Ana Abad Santos), clings to this urban legend like a lifeline.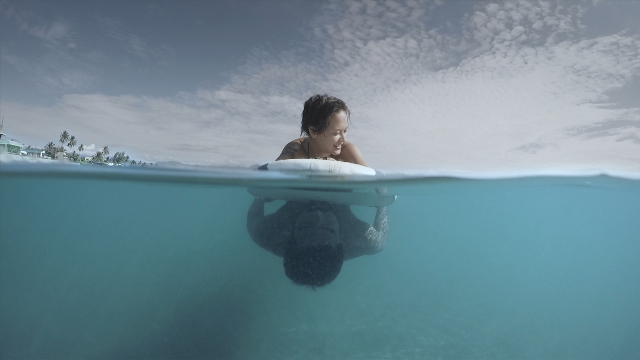 Ford's laidback and somewhat unburdened lifestyle is shattered when his childhood friend and now local congressman Rich (RK Bagatsing) returns to town. His arrival reopens old wounds, forcing Ford—and everyone else, Rich included—to finally face reality. Only Ford's girlfriend, Fiona (Annicka Dolonius), clearly sees through the town's foggy veneer ("People don't talk like this! This place is weird!"), but even she can't fully escape their tangled web.
ADVERTISEMENT - CONTINUE READING BELOW
The script by Monster Jimenez and Mario Cornejo (who is also the director) is less of a narrative and more of an in-depth study into the lengths people will go to keep living a lie. Beyond its witty, razor-sharp dialogue are characters who struggle with parental resentment, unfulfilled potential, and even child abuse. Instead of a heavy-handed approach, however, they let their audience fill in the blanks—and the impact hits hard just the same.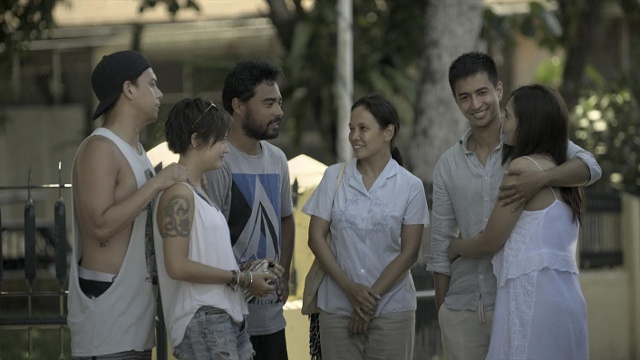 Of course, it helps that their stellar cast live and breathe through their complex, well-rounded characters. The ever-reliable Lucero is as magnetic as he's always been, but it's the standout performances from Santos and Dolonius that really leave a lasting impression. Cinematographer Ike Avellana paints a visual love letter to breathtaking Baler, while the music of Armi Millare is poignant in the handful of moments we hear it.
The beauty of Apocalypse Child is not only in its unabashed love for surfing or the little island its characters call home. Its in what it deliberately chooses not to say. There are (frustratingly) unanswered questions at every turn, but there is real and resounding pain nonetheless. You might not fully understand it, but you cry because you feel it. Maybe, you've even experienced it.
CONTINUE READING BELOW
Recommended Videos
RATING: 4 out of 5 spots
Apocalypse Child is rated R-16 and is in theaters October 26. 
Share this story with your friends!
---
Help us make Spot.ph better!
Take the short survey
Load More Stories