10 Must-See Movies This November
Fantastic Beasts and Where to Find Them, Moana, and more!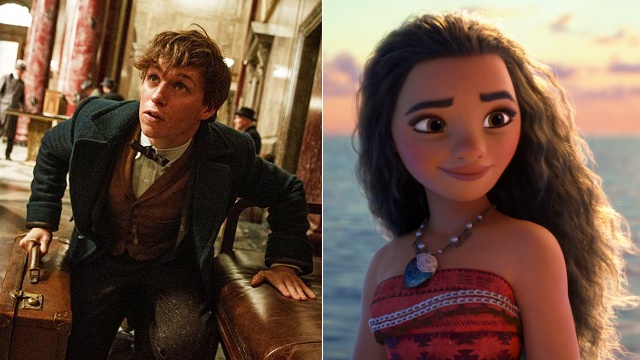 (SPOT.ph) We're down to the last two months of 2016! Ring in November with a fresh round of movies you can't miss. This month, expect a heartbreaking Pinoy indie film, a new movie from Pixar, and the start of an exciting Harry Potter installment. Jot down these release dates!
The Accountant
Release date: November 2
This action-thriller stars Ben Affleck as Christian, a math genius who is far better at dealing with numbers than people. On the surface, he is a small-time account; in reality, he works as a "forensic accountant" for dangerous criminal organizations. The star-studded cast also includes J.K. Simmons, Anna Kendrick, Jon Bernthal, and Jeffrey Tambor.
Trolls
Release date: November 2
Remember that catchy earworm from Justin Timberlake that's been all over the radio? Well, it's part of this animated film. He and Anna Kendrick voice two trolls who embark on an exciting adventure to save their village from destruction.
ADVERTISEMENT - CONTINUE READING BELOW
A Monster Calls
Release date: November 2
Based on the successful children's book by Patrick Ness, this critically acclaimed adaptation stars Liam Neeson as a massive, ancient tree that takes a young boy (Lewis MacDougall) on the adventure of a lifetime.
Billy Lynn's Long Halftime Walk
Release date: November 9
Oscar-winning filmmaker Ang Lee returns to the director's chair to tell the story of Billy Lynn (Joe Alwyn), a 19-year-old private and his tragic memories of the war. The star-studded cast also includes Kristen Stewart, Garrett Hedlund, Vin Diesel, and Steve Martin.
Ang Kwento Nating Dalawa
Release date: November 9
This 2015 indie film is finally getting a nationwide release! The movie revolves around the complicated relationship between Sam (Nicco Manalo) and Isa (Emmanuelle Vera). Not only are they uncomfortable with their little situation; they also face a bigger dilemma when they must separate for the sake of their careers.
Fantastic Beasts and Where to Find Them
Release date: November 17
Get excited, Potterheads! The magic of J.K. Rowling's world is back on the silver screen. In this prequel, we follow the amazing adventures of Newt Scamander (Eddie Redmayne), whose brief stopover in 1920s New York could lead to a lot of trouble.
Allied
Release date: November 23
Set in 1942, an intelligence officer (Brad Pitt) meets a French Resistance fighter (Marion Cotillard) on a deadly mission. After reuniting in London, their relationship is tested by a country on the brink of war.
Moana
Release date: November 30
Pixar is back! This time, they're taking us to the tropical islands of Polynesia. An adventurous teenager sails out on a dangerous mission to save her people, and meets the once-mighty demigod Maui, who guides her in her quest. Together, they sail across the ocean on an action-packed voyage.
ADVERTISEMENT - CONTINUE READING BELOW
Underworld: Blood Wars
Release date: November 30
Kate Beckinsale reprises her role as Selene in a new Underworld installment. The stakes are even higher as she must stop the eternal war between Lycans and Vampires, even if it means losing her own life.
The 9th Life of Louis Drax
Release date: November 30
An acclaimed neurologist (Jamie Dornan) taps into the unconscious mind of a nine-year-old boy (Aiden Longworth) who has survived nine near-death accidents. The supernatural thriller also stars Sarah Gadon, Aaron Paul, and Oliver Platt.
Load More Stories