10 Indie Films That Aren't for the Faint-Hearted
From reliable horrors to disturbing thrillers.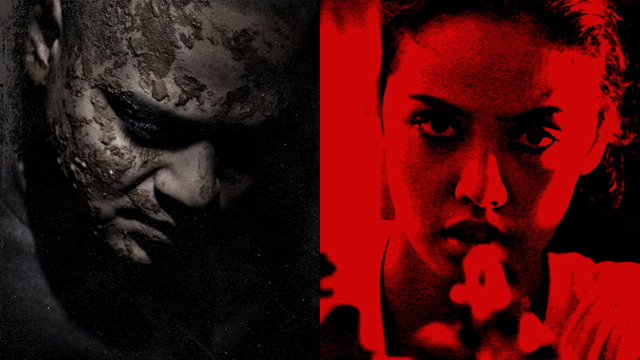 (SPOT.ph) Contrary to popular belief, Filipino cinema has pushed boundaries over the years, taking on the dark, taboo, and controversial to make a statement. We see this in films like Lino Brocka's Kontrobersyal and Orapronobis, or Jose Javier Reyes' Live Show. In more recent years, local independent cinema has taken on the mantle of elevating discourse while making its audience cringe and shed a tear or two.
Whether it's hard-hitting social commentary or gratuitous, cringe-inducing themes, these 10 indie films will make your next movie marathon more interesting—to say the least.
Kinatay (2009)
Directed by: Brillante Mendoza
Those familiar with Brillante Mendoza's filmography will know he is unafraid to take on the taboo and controversial. This entry won the Best Director trophy at the Cannes Film Festival, as well as that infamous film review from the late Roger Ebert. Coco Martin plays a young criminology student who joins a syndicate to earn extra cash. The film is largely a slow burn, but it does exactly what its title promises—in shocking and vivid detail.
Children's Show (2014)
Directed by: Roderick Cabrido
This 2014 Cinemalaya entry is based on a true story about a syndicate who recruit young children to participate in underground wrestling matches. On the surface, the film seems to follow the typical Pinoy indie template of hard-to-watch poverty porn; we grimace when children are bloodied, even turn away when the situation gets all too painful to watch. To his credit, Cabrido and the script manage to inject Pinoy wit and heart into his sobering and violent tale.
ADVERTISEMENT - CONTINUE READING BELOW
Honor Thy Father (2015)
Directed by: Erik Matti
There is much to be said about Erik Matti's suspenseful crime drama. On one hand, it's an unflinching critique on organized religion and its maddening hypocrisy. On the other hand, it's a grim and unforgiving portrayal of a mild-mannered family man (John Lloyd Cruz) driven to desperation, and the great lengths he would go to protect his loved ones. Cruz's powerful portrayal is a must-watch, conveying depths of emotion and tension with just a glance.
Bang Bang Alley (2014)
Directed by: Yan Yuzon, King Palisoc, and Ely Buendia
Initially planned as three separate projects, this nuanced neo-noir anthology explores the culture of violence and guilt in the dark underbelly of Philippine society. One of the stories is about a journalist (Bela Padilla), who survives a political mass murder by a corrupt politician (Joel Torre) and is now under witness protection. Another story involves a druggy, upper-class kid (Megan Young), who flees to Benguet after committing a crime of passion.
CONTINUE READING BELOW
Recommended Videos
Donor (2010)
Directed by: Mark Meilly
In her desperation to work abroad, a pirated DVD vendor (Meryll Soriano) sells her kidney to a wealthy Arab patient. When a law banning organ transplants between Filipinos and foreigners is passed, she agrees to marry the man just so the surgery could push through. Although largely grisly and troubling, the film's dark humor and surprising optimism is a breath of fresh air.
Jay (2008)
Directed by: Francis Pasion
Starring Baron Geisler and Coco Martin, Jay revolves around two titular characters: Jay Mercado, a teacher murdered because of his sexuality, and Jay Santiago, a gay television producer who creates a documentary on the hate crime. Dealing with themes such as homosexuality and media exploitation, we watch in horror as Jay unashamedly manipulates and sensationalizes the family's grief and poverty for higher ratings.
ADVERTISEMENT - CONTINUE READING BELOW
In Darkness We Live (2014)
Directed by: Christopher Ad Castillo
Terrifying creatures that lurk in the dark are an essential part of horror mythology. Christopher Ad Castillo bring the myth of kumakatok—ominous hooded figures who knock at your door to bring death—into a modern-day setting. After a bank heist goes wrong, the robbers seek refuge in a dilapidated house. As night falls, they all realize there is no escaping the disturbing violence that follows. The intense psychological thriller also features notable nods to filmmakers best known for their blood-splattered filmography such as Quentin Tarantino, Takashi Miike, and David Lynch.
Imbisibol (2015)
Directed by: Lawrence Fajardo
Set in the early '90s in Japan, the story zeroes in on the plights of undocumented OFWs as they evade authorities. Audiences have encountered heart-wrenching tales of OFWs in previous films, but Imbisibol is a toned down yet harrowingly realistic take on sacrifice and lonely isolation. The film won Best Picture at the Sinag Maynila Film Festival, and went on to receive international acclaim.
Nuwebe (2013)
Directed by: Joseph Israel Laban
This 2013 Cinemalaya entry tackles the sensitive and disturbing act of rape through the eyes of Krista, a nine-year-old child who doesn't only suffer sexual abuse at the hands of her father—she carries it in her womb, too. It's a disturbing and stomach-turning topic, but what follows is a complex and painful journey of a young girl who refuses to see herself as a victim.
Matangtubig (2015)
Directed by: Jet Layco
ADVERTISEMENT - CONTINUE READING BELOW
When two high school girls are kidnapped and one of their defiled bodies is discovered, a quiet rural town in Batangas is thrust into a media spectacle that puts everyone on trial. Blending chilling cinematography and heightening paranoia, Matangtubig sharply critiques social media, mainstream press coverage, a deeply corrupt police force, and a disturbingly uncaring government.
Share this story with your friends!
---
Help us make Spot.ph better!
Take the short survey
Load More Stories