MOVIE REVIEW: Allied is a classy and attractive spy romance
Brad Pitt and Marion Cotillard are glam spies in this gorgeous but unexceptional thriller.
(SPOT.ph) Along with thrilling action sequences and cool gadgets, another spy movie prerequisite is to have an element of romance. More often than not, the spy in a film finds love which puts themselves or their significant other in dangerous territory. The James Bond films, the Jason Bourne films, Brad Pitt's own Mr. & Mrs. Smith—you just can't leave out romance or sex in spy films anymore. The same is true for Robert Zemeckis' latest effort, Allied, wherein Pitt and Marion Cotillard play spies who fall in love on the job. This glamorous romantic thriller replicates 1940s cinema with its awe-inspiring scenery, gorgeous costumes, and classical filmmaking. You can add in A-list mega-movie stars to boot. However, despite all its wonderful parts, Allied never crosses over to "great" territory.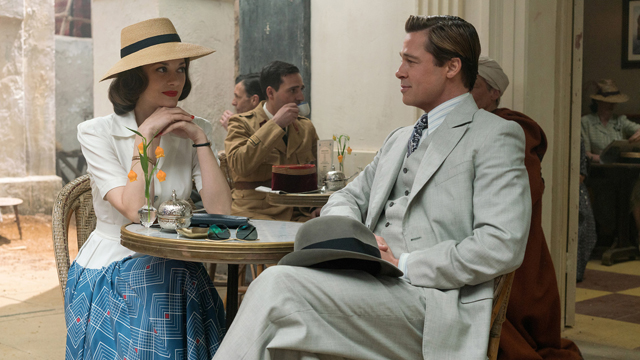 Taking place amidst the Second World War, Allied centers on two individuals fighting the Nazis: Max Vatan, played by Pitt (Pitt sure does love killing Nazis in films), a Canadian intelligence officer, and Marianne Beausejour (Cotillard) a French woman fighting as part of the Resistance. Max and Marianne are tasked to join forces in Casablanca for a secret mission that will have them cooped up in a Moroccan apartment. As the mission plays itself out, the two fall in love.
ADVERTISEMENT - CONTINUE READING BELOW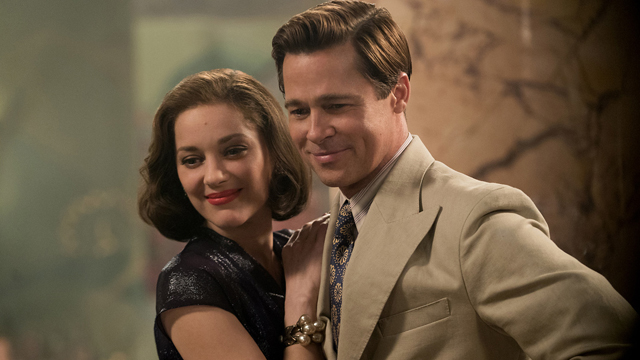 CONTINUE READING BELOW
Recommended Videos
Soon, Max and Marianne get married. As the war rages on, the two try to share a mostly idyllic life. They do so up until Max receives word that Marianne may not be who she says she is, and may actually be a spy for Germany. Pressured to lie and potentially kill the woman he loves, Max goes rogue hoping to prove not only that his officers are wrong, but that Marianne is innocent.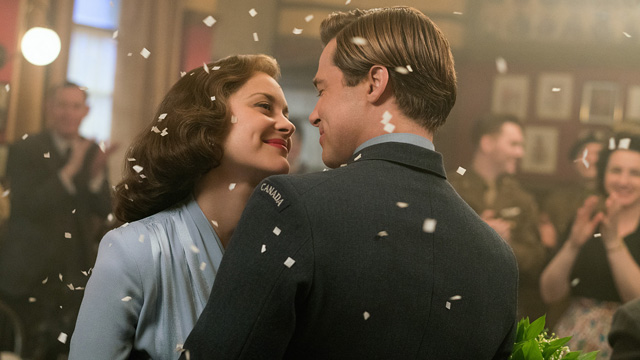 ADVERTISEMENT - CONTINUE READING BELOW
Director Robert Zemeckis has one of the more varied filmographies to date. His films range from the genre-based Back to the Future films, to the more serious Forrest Gump, to technical wizardry in The Walk. Allied feels like his love letter to 1940s glamour cinema. If Allied was made in black-and-white, it wouldn't be out of place being shown during the 1940s. The sets are meticulously designed, the costumes are drop dead gorgeous, and everything just looks seductively classy. Allied is most obviously influenced by Michael Curtiz' Casablanca (it's no coincidence the first half of the film takes place in the film's namesake), with its World War setting and snazzy wardrobe. Zemeckis is also known for trying out new technology and pushing the boundaries of special and visual effects, but he keeps them mostly minimal in Allied, again sticking to how the '40s classics were simple yet elegant.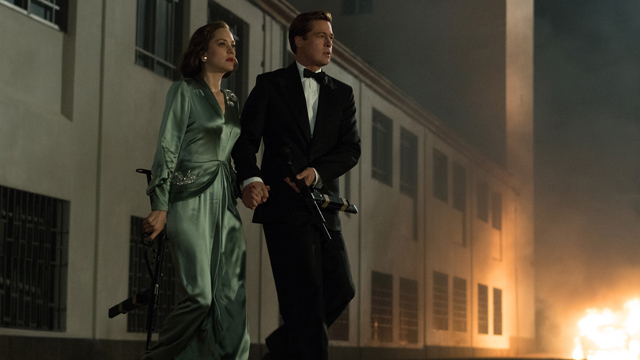 The film absolutely nails it with how everything looks. The sets are stunning, and when outdoors, Zemeckis and cinematographer Don Burgess create a slightly heightened but still jaw-droppingly gorgeous landscape (specifically the desert scenery). By far the most eye-catching thing in this film though are the costumes, most especially Cotillard's wardrobe. Every scene that Cotillard's Marianne walks into, she's wearing some other outfit and made-up to look ridiculously beautiful. Whether in designer dresses, desert gear, or just a nightgown, it looks as if every piece of wardrobe is made specifically for Cotillard because they are perfect. Cotillard gives off that high level of glamour that the likes of Ingrid Bergman, Lauren Bacall, and Katherine Hepburn once did. These dresses, too, aren't just clothing on the screen, they are also the characters' disguises and they fit everything perfectly well. Costume designer Joanna Johnston deserves much respect for her work.
ADVERTISEMENT - CONTINUE READING BELOW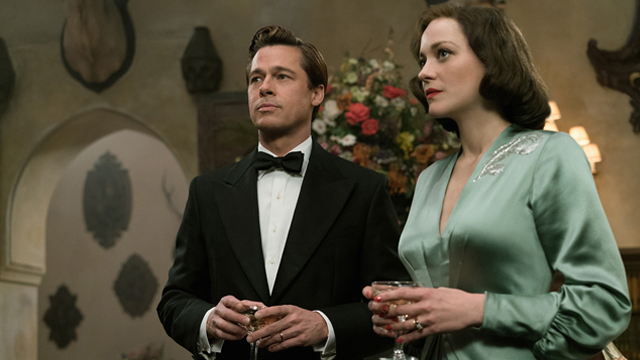 What this eye-pleasing romantic thriller overflows with in stunning visuals, it lacks it in thrill, surprise, and excitement. Allied can have the most beautiful scenes and swoon-worthy romantic sequences, but it is bogged down by a weak screenplay that comes off as just a soapy spy story. The film never feels tense enough during tense moments, nor does it pack surprises along the way. Cotillard and Pitt don't really have a natural spark together (yet watching two of the most glamorous movie stars spar is still fun), though they still make it work. Even with a predictable and bland screenplay, Cotillard and Pitt are quite excellent. Cotillard, especially, is fantastic as mysterious Marianne, bouncing among being extremely badass, lovably charming, and heartbreakingly moving with such ease.
Allied is a frustrating film overall because there is so much there to make it great, yet it often falls way short. It mostly glides on just being right at the middle, and nothing in it is exceptional enough to stand out like the 1940s classics it so desperately wants to be like. While it may lack thrills and surprises, it does have one of the most pleasing, gorgeous cinematic aesthetics of the year, and that might be enough for many to pledge allegiance to Pitt and Cotillard's spy trip.
ADVERTISEMENT - CONTINUE READING BELOW
RATING: 3.5 out of 5 spots
Allied opens in theaters today, November 23. Photos courtesy of United International Pictures.
Share this story with your friends!
---
Help us make Spot.ph better!
Take the short survey
Load More Stories