PHOTOS: Temper Trap, Purity Ring, The Ting Tings + more rock Wanderland 2017
It was over 12 hours of amazing music!
(SPOT.ph) The morning might have been a volley of light showers and strong winds but that didn't stop this jungle fest from happening. Even with the cold weather at 11 a.m., music fans were already eagerly lined up in their best Coachella-like outfits.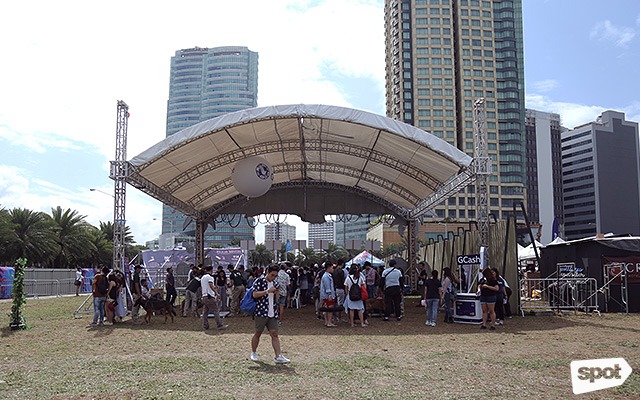 Eventually, Mr. Sun finally decided that he wanted to come out and shine a light on Wanderland Music Festival in the Filinvest Concert Grounds. Inside was an onslaught of fun, food, and festivities, as fans got to pick from a number of cool activities, while others set up their mats to claim the perfect spot to see their favorite artists.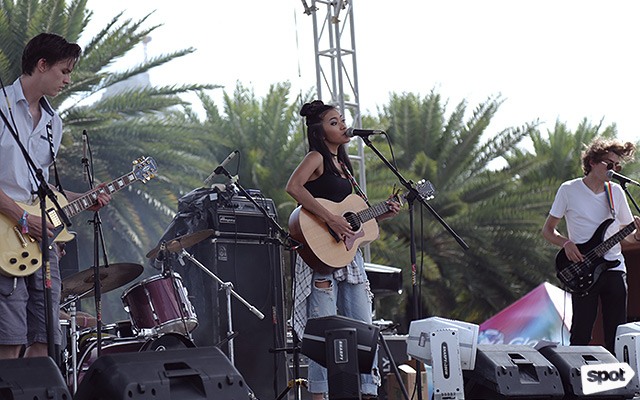 ADVERTISEMENT - CONTINUE READING BELOW
Mickey Sulit
An energetic ball of quirky and cool, Mickey Sulit kicked off the concert with her usual Mickey ears hairstyle. She belted out original tunes as the crowd steadily grew by the jungle stage. She capped her performance by taking a photo while sitting on the shoulders of her drummer and guitarist.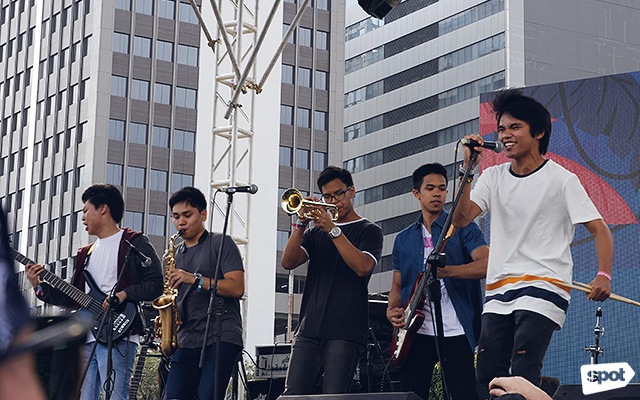 CONTINUE READING BELOW
Recommended Videos
Lola Amour
By 2:30 p.m. Wanderband winners Lola Amour were ready to play. This spirited group got the people by the Globe stage to stand up and dance to a number of their songs, including originals "Tomorrow" and "Maybe Maybe," and even a cover of Amy Winehouse's "Valerie."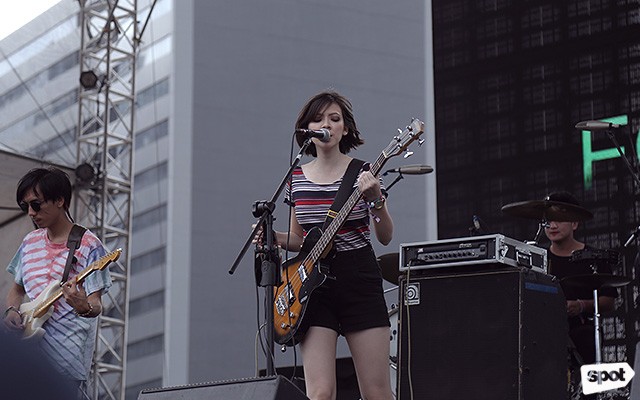 ADVERTISEMENT - CONTINUE READING BELOW
Fools and Foes
By the time that Fools and Foes hit the stage, the weather started to get a little weird, thanks to a 10-second drizzle that came out every few minutes. Still, their fans were rooted to their spots as they bopped along to "Undesired."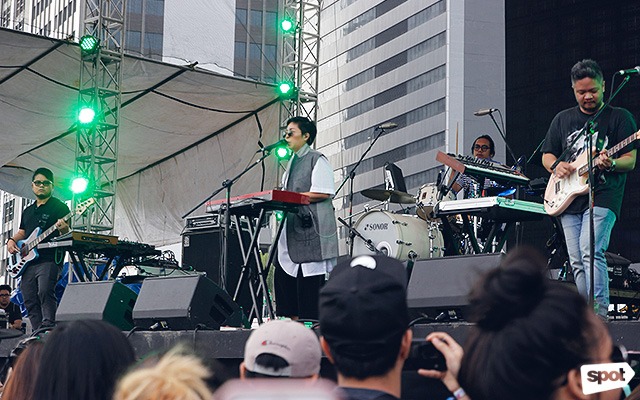 Once Up Dharma Down was up next, everyone immediately ran to the main stage. By this time, there was barely any space left on the grounds. Some even removed their blankets just to stand closer to the barricade. Armi Millare treated the crowd to five new songs, and capped it off with the tear-jerking all-time favorite, "Tadhana."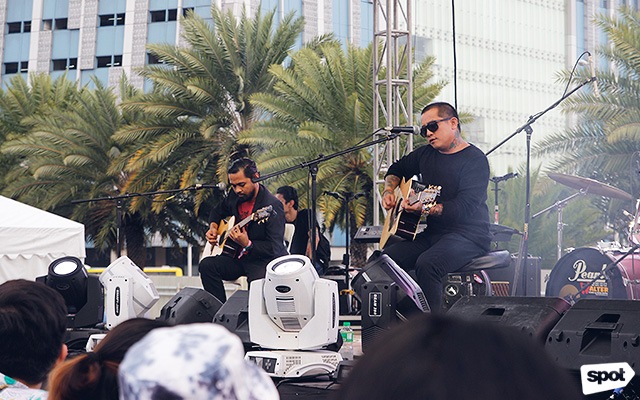 ADVERTISEMENT - CONTINUE READING BELOW
Urbandub
For those who thought they could just stay still in their spots until the headliners showed up, the announcement of Gab and John's Urbandub had them scurrying to the other side of the grounds. Fans were treated to classic throwback songs "First of Summer" and "The Fight Is Over" as Gab asked them to sing the chorus for him.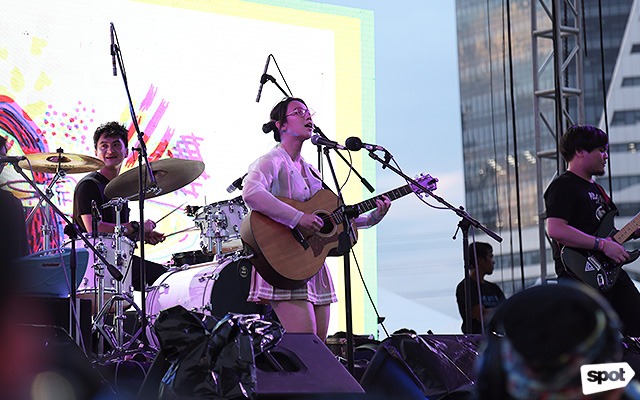 Reese Lansangan
It was around 5 p.m. when the weather finally settled. Reese Lansangan was all set up by the Globe stage with songs "For the Fickle" and "Heavy Heart" crawling their way into the audience's hearts.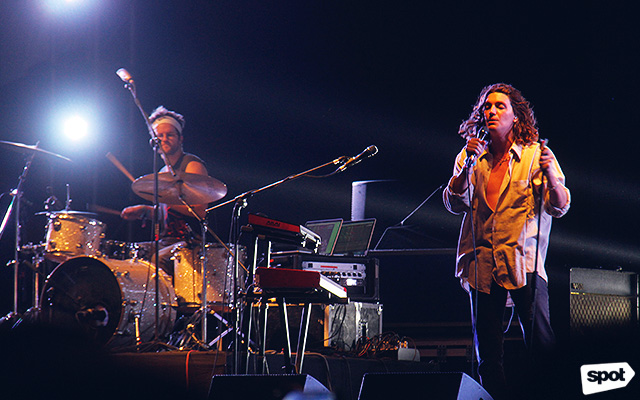 ADVERTISEMENT - CONTINUE READING BELOW
Lany
After her cool set, there was a palpable anticipation in the crowd; the food stalls were almost empty, no one was by the game booths, and everyone was rushing to get to the main stage. Lany was up next.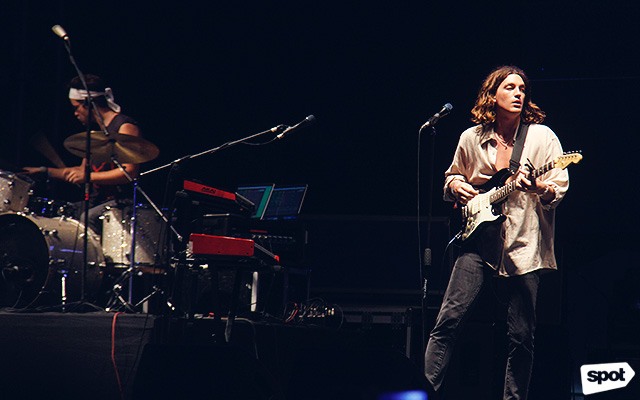 Their lead singer couldn't hide his surprise and said, "This is the biggest crowd we've ever performed to. It's our first time in Manila. We didn't even know anyone knew us here." They capped off their set with "ILYSB" as everyone danced and sang along.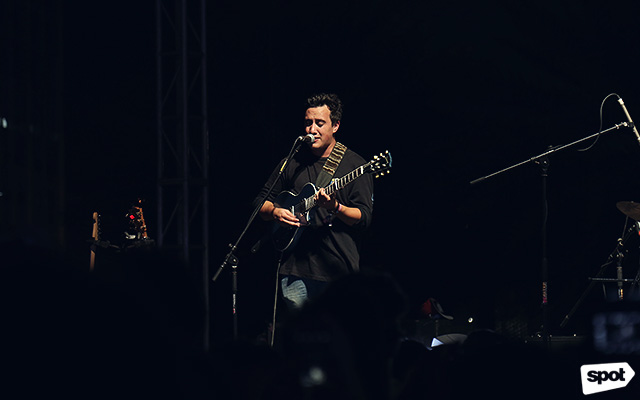 ADVERTISEMENT - CONTINUE READING BELOW
Woodlock
After a tiring hour of popping and bopping, fans were treated to chill sets from Tom's Band at the Globe Stage and Woodlock on the other side of the grounds by the Jungle Stage.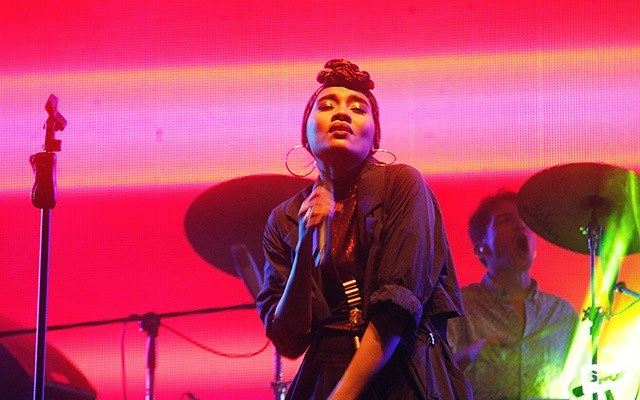 Yuna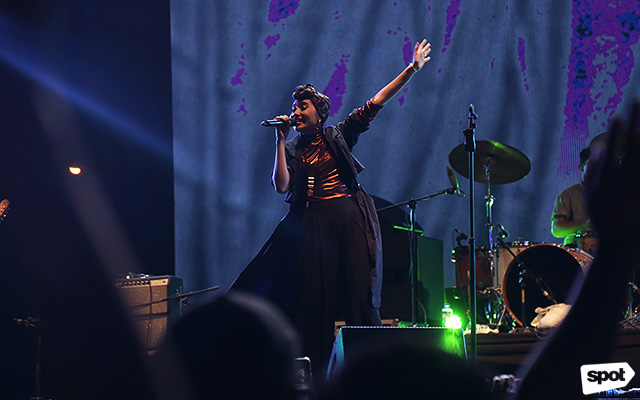 The night was still young but the air was starting to get cold, making Yuna's light soprano voice perfect for the breezy weather. Decked in her mini turban, Yuna looked absolutely breathtaking as she performed "Deeper Conversation" for the crowd. It was also the "Colors" singer's first time in the Metro, saying, "I didn't think I could get a crowd like that."
ADVERTISEMENT - CONTINUE READING BELOW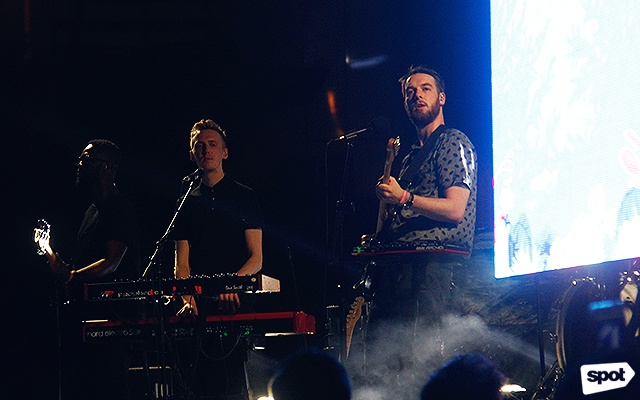 Honne
It was about half past 8 p.m. when Honne rocked the stage. Their hit track "Warm on a Cold Night" proved to be true, as everyone was slightly sweaty by the time the song ended. The crowd was full of energy as they danced and swayed to "Someone That Love You" and "All in the Value."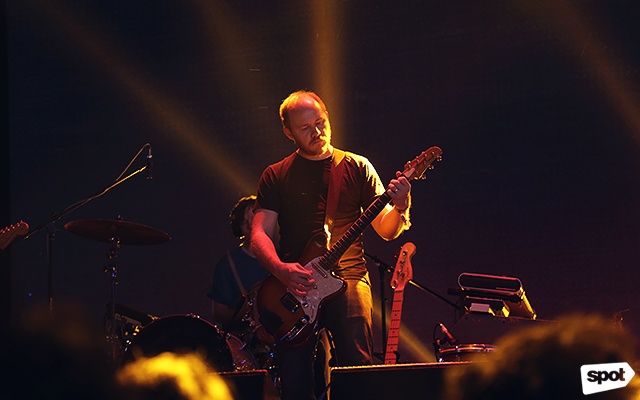 ADVERTISEMENT - CONTINUE READING BELOW
Explosions in the Sky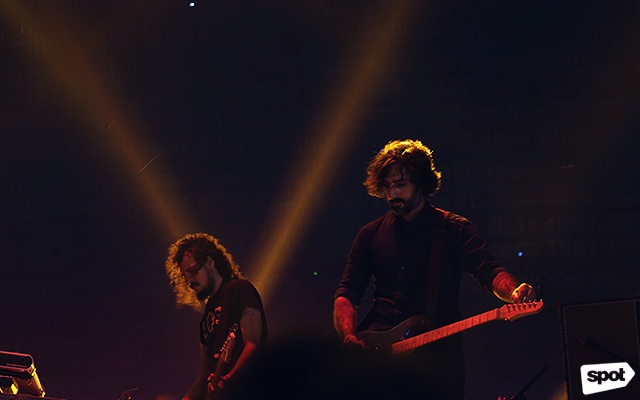 Explosions in the Sky had the already-pumped crowd jumping and dancing to their catchy tunes. Their instrumental set reverberated across the grounds, which even had the crowds in the farthest back doing a mini-dance battle with some new friends they made.
The energy from the third set carried over to Purity Ring's performance. They must've felt it too, because they enjoyed playing so much that people lost count of how many songs they performed. (Their set ran for over an hour!) The crowd cheered loudly at the first couple of beats for "Fineshine," as well as to other tracks like "Begin Again" and "Bodyache."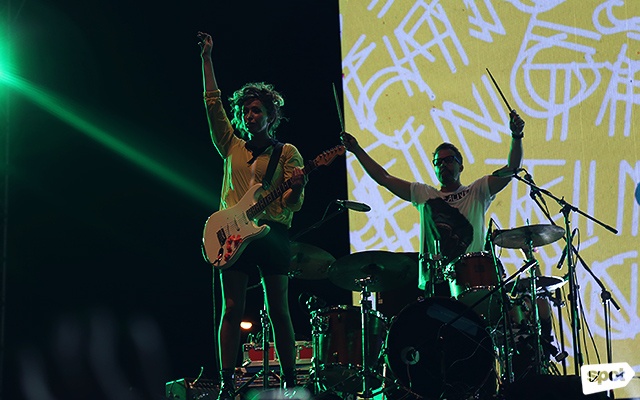 ADVERTISEMENT - CONTINUE READING BELOW
The Ting Tings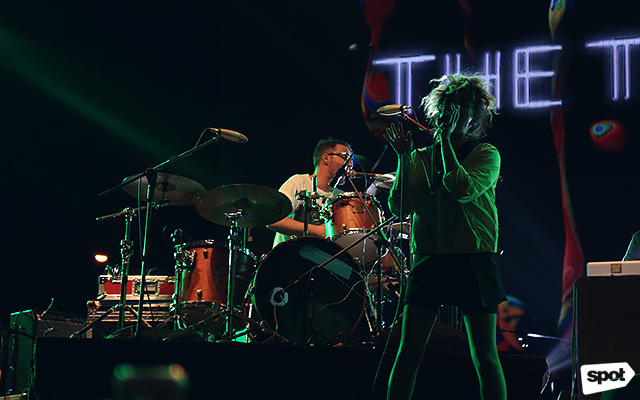 The moment their set finished, the crowd was running once again to the other stage. The Ting Tings were finally set up and everyone wanted prime positions. But no one, and we mean no one, in the crowd could match the level of energy lead singer Katie White had.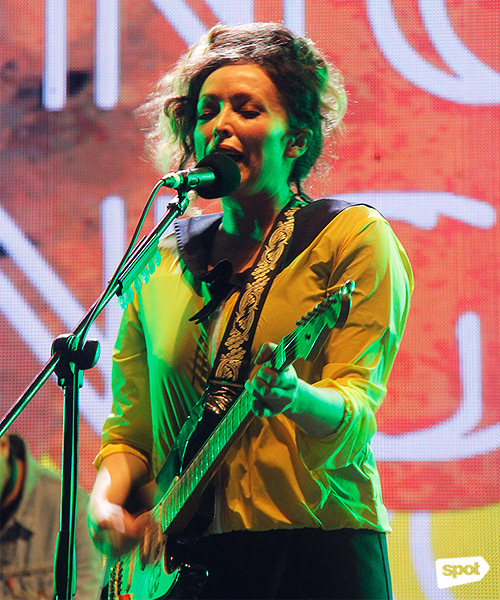 ADVERTISEMENT - CONTINUE READING BELOW
From the start up until their final performance of "That's Not my Name," she was all over the stage, jumping, head-banging, and popping out from one place to another. She kept the energy high as well, interacting with fans every time a song had an interlude.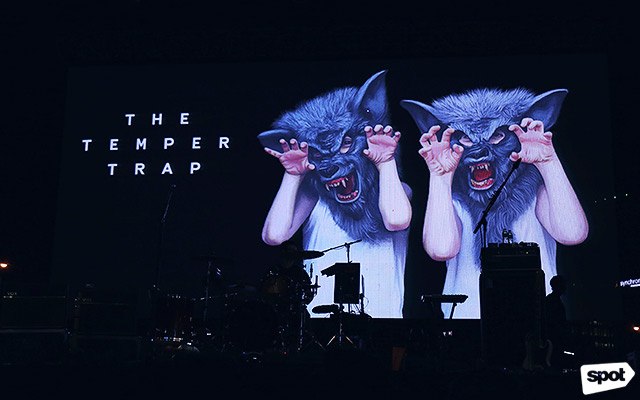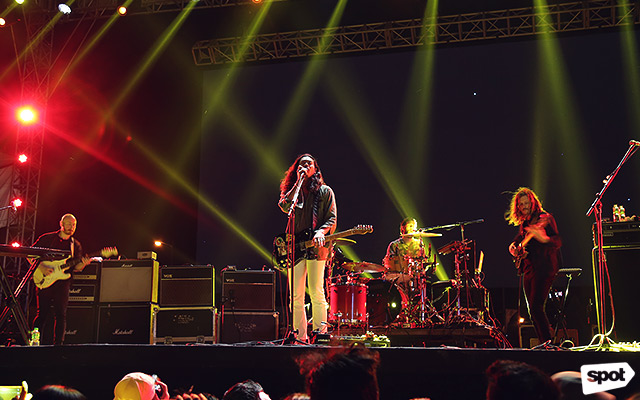 Temper Trap
At 1:30 a.m., the crowd was staring to get a little restless as headliner Temper Trap was still not onstage. It was truly a test of patience, as a number of people were already beginning to leave, and the crowd began to thin out. A little before 2 a.m., however, a spectacular show of lights suddenly erupted, and the crowd was alive once again.
ADVERTISEMENT - CONTINUE READING BELOW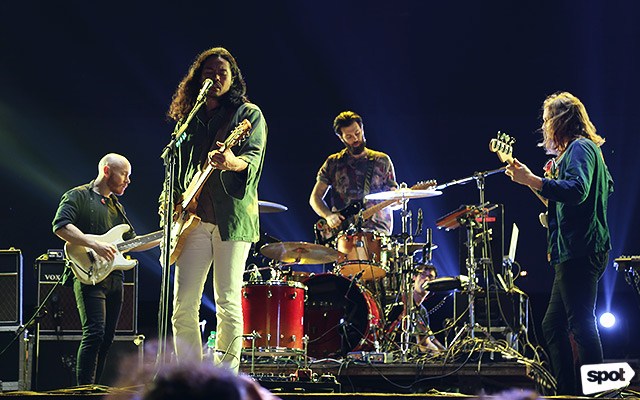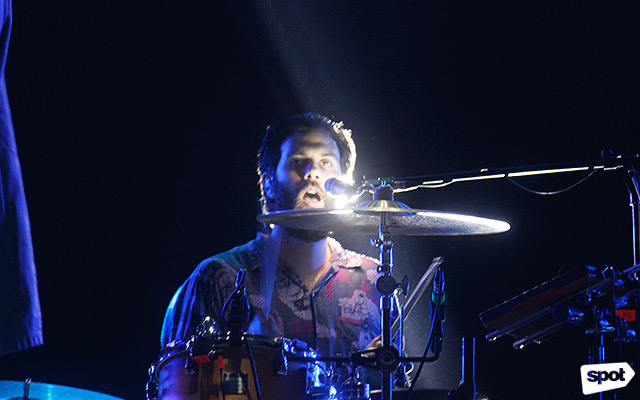 Then again, Temper Trap is always worth the wait. (Remember when they first performed in Manila years ago?) Everyone who stayed rushed to the front of the stage and the idea of keeping a personal bubble was put aside. It was impossible not to move with the sway of the entire audience.
ADVERTISEMENT - CONTINUE READING BELOW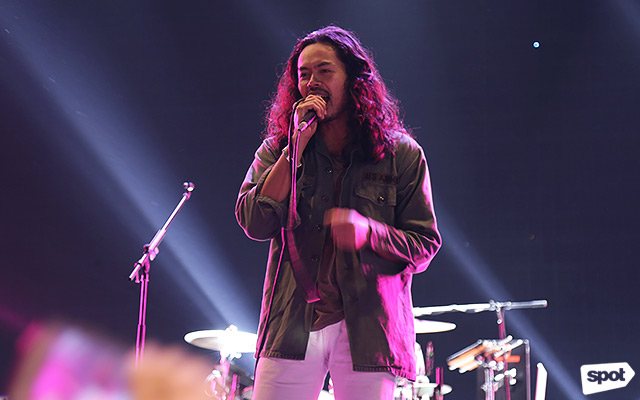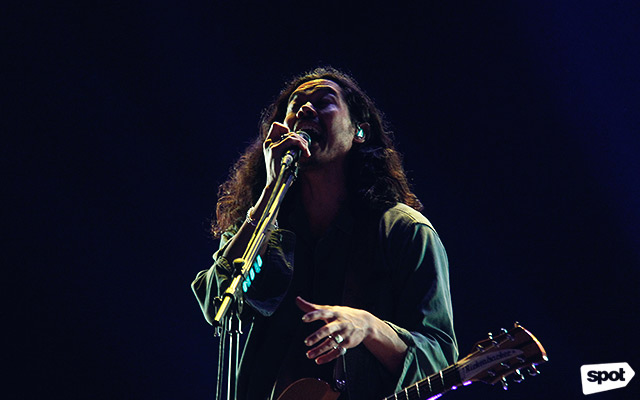 Lead singer Dougey Mandagi was also extremely apologetic for the technical errors that delayed their performance, and thanked the crowd for staying behind. Of course, the highlight of their performance was their final song "Sweet Disposition," where Dougey paused mid-performance to tell the crowd to "get off your f***ing phones and enjoy yourselves."
ADVERTISEMENT - CONTINUE READING BELOW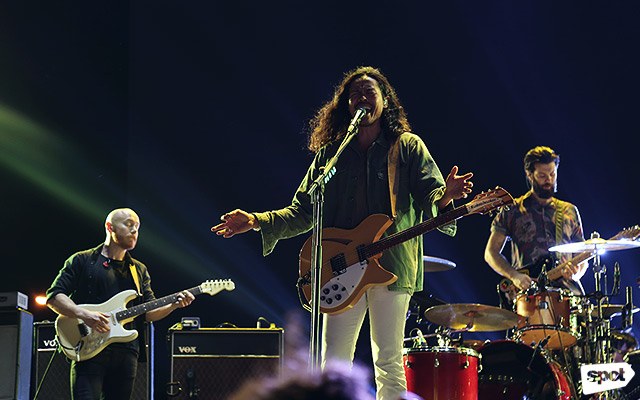 As the final beat of the drum stilled, they bowed to their fans and the crowd erupted into an applause with many already anticipating what the next Wanderland has in store for them.
Photos by Warren Espejo, Criselda Carreon, and Elaine Villanueva
Share this story with your friends!
---
Help us make Spot.ph better!
Take the short survey
Load More Stories