Around the World in 10 Movies (2017 Edition)
Jet off to Italy, Peru, Spain, and India with these films!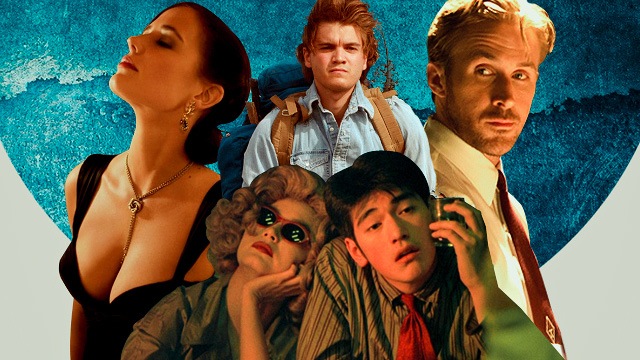 (SPOT.ph) As much as we'd all love to just jet off to a scenic destination whenever we want, most of us don't have that luxury. If you're itching to go beyond the four corners of your cubicle, press "play" for any of these wanderlust-inducing films. These 10 movies combine wonderful storytelling with picture-perfect scenery that will inspire you to save up for your next adventure.
ADVERTISEMENT - CONTINUE READING BELOW
Casino Royale (2006)
Jet off to: Italy, Bahamas, England, and Czech Republic
James Bond might undergo the occasional makeover, but one thing will never change: his globe-trotting adventures with beautiful women. Daniel Craig's grittier and more humanized 007 flew to Prague, giving audiences a glimpse of the Danube House, the historic Strahov Monastery (their beautiful library is open to the public), and the stunning Natural History Museum. The film also drops by the Bahamas' capital, Nassau, showcasing the Versailles Gardens on Paradise Island, as well as Venice's Canal Grande and Lake Como's Villa del Balbianello.
Lost in Translation (2003)
Jet off to: Tokyo and Kyoto, Japan
If you've always dreamt of seeing the vibrant cities of Japan, Lost in Translation (starring Bill Murray and Scarlett Johansson) is the next best thing...for now, at least. The film highlights the dazzling neon lights of Shinjuku, the colorful screens of the hectic Shibuya Crossing, and the awe-inspiring view from Park Hyatt Tokyo's top floor (which houses the restaurant, New York Grill). You also get to see some historic shrines in Kyoto, such as the Heian Shrine and the Nanzenji Temple.
ADVERTISEMENT - CONTINUE READING BELOW
The Motorcycle Diaries (2004)
Jet off to: Chile, Peru, Cuba, and Argentina
This biopic tells the story of a young Che Guevara (Gael Garcia Bernal), who travels from Brazil to Peru by motorcycle with his friend (Rodrigo de la Serna). Along the way, they witness the poverty, inequality, and exploitation that fuels Guevara's revolutionary views. Their journey through Latin America starts in Argentina, particularly the spectacular Lake District, then hops to Chile's Lago Frias and Valparaiso. One of the standout scenes is when they visit Peru's awe-inspiring Machu Picchu, and you can gasp at its extraordinary vistas and the intricate archaeological sites.
Todo Sobre Mi Madre (1999)
Jet off to: Madrid and Barcelona, Spain
Pedro Almodovar's drama is about a single mother (Cecilia Roth) who travels to Barcelona in search of the father of her late son, Esteban. The film opens in Madrid, but it mostly offers a picturesque look at Barcelona's many must-see sights. Some of them include the Columbus Monument, the famously unfinished cathedral of La Sagrada Familia, the architectural wonders of Palau de la Musica Catalana, and the beautifully carved statues and mausoleums at the Cementiri de Montjuïc.
ADVERTISEMENT - CONTINUE READING BELOW
In Bruges (2008)
Jet off to: Belgium
Belgium might not be everyone's immediate first choice for a vacation, but In Bruges begs to differ. Martin McDonagh's sharply clever dark comedy makes full use of its scenic location: the medieval Bruges, which also happens to be a UNESCO World Heritage Site. In one scene, Brendan Gleeson's character actually climbs the narrow 366 steps to catch the must-see view from Bruges' famous bell tower, Belfry. There are also shots of artwork within the Groeninge Museum, the pavilion at Koningin Astridpark, and the Gruuthuse—a historic mansion that now houses Bruges' archaeological museum.
La La Land (2016)
Jet off to: Los Angeles, California
Just as its name suggests, La La Land is a visual love letter to the picturesque Los Angeles landscape. Director Damien Chazelle paints a colorful portrait of the city, such as the magical dance sequence in the Griffith Observatory, Mt. Hollywood Drive (where Mia and Sebastian tapdance on an overlooking hill), the Rialto Theatre (where they watch Rebel Without a Cause), and the Hermosa Beach Pier (where Ryan Gosling sings "City of Stars").
ADVERTISEMENT - CONTINUE READING BELOW
Chungking Express (1994)
Jet off to: Hong Kong
By now, you've probably seen the glittering skyscrapers of Hong Kong way too many times, but acclaimed director Wong Kar-wai will make you see it in a whole new light. Majority of the story takes place within the confines of Chungking Mansions, a 17-storey housing and shopping complex that still stands today, and Midnight Express, a snack bar in Lan Kwai Fong. It's not as picture-perfect in real life as the filmmaker paints it to be, but you'll fall in love with Hong Kong's vibrant culture, anyway. His 2000 film, In the Mood for Love, features a memorable scene between the two leads in a famous Hong Kong restaurant called Goldfinch (which is now sadly closed).
The Darjeeling Limited (2007)
Jet off to: India
Any Wes Anderson film is a treat for the eyes, but this film from 2007 will appease viewers with a serious case of wanderlust. The plot revolves around three estranged brothers (Adrien Brody, Jason Schwartzman, and Owen Wilson) who try to rebuild their relationship while aboard a train across India. Instead of just shooting in a studio, Anderson and his team painstakingly built a real train that actually ran on a live track from Jodhpur to Jaisalmer. All the locations are a sight to see, but one of the most memorable moments is when they get to the "Himalayas"—which is actually India's Udaipur. Known as the "Venice of the East," it's a majestic city filled with elaborate palaces, picturesque lakes, and the opulent Taj Lake Palace (which was also featured in the 1983 James Bond film, Octopussy).
ADVERTISEMENT - CONTINUE READING BELOW
Into The Wild (2007)
Jet off to: Alaska, Arizona, California, Oregon, Georgia, Nevada, Mexico, South Dakota, and Washington State
Written and directed by Sean Penn, Into The Wild tells the true story of Christopher McCandless (Emile Hirsch), who drops his promising post-college career and inheritance and instead, goes on a reckless hitchhike to Alaska. After two whole years of filming, what follows is a stunning cinematic journey to 35 locations in the U.S., from the idyllic Lake Tahoe to the dusty deserts of Mexico and the awe-inspiring Grand Canyon. If anything, this film will push you to take that solo trip you've been planning for ages!
Under the Tuscan Sun (2003)
Jet off to: Tuscany and Campania, Italy
If you haven't already fallen in love with Italy, this film should have you planning your trip in no time. It stars Diane Lane as a newly divorced writer who flies to Tuscany for vacation and ends up impulsively buying a quaint, abandoned villa in the countryside. Majority of the film takes place in a small Tuscan town called Cortona, which sits atop a hill overlooking a breathtaking view of lush hills and landscapes worthy of a postcard. It also jets you off to Positano; located in the Amalfi Coast, it's a photogenic seaside paradise perched on a cliffside.
ADVERTISEMENT - CONTINUE READING BELOW
Load More Stories