10 New Romance Films to Fall in Love With This 2017
Love is still in the air for these upcoming romance films in the latter half of 2017.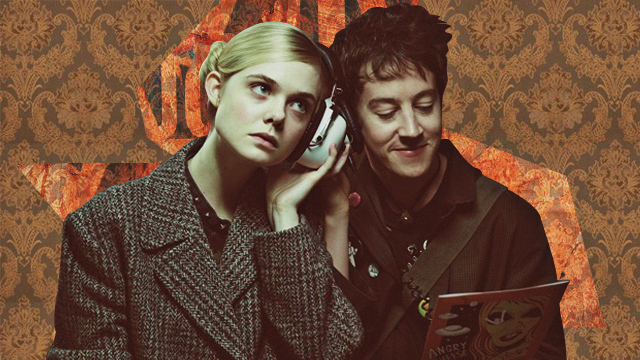 (SPOT.ph) The love month may long be over, and films like Beauty and the Beast and Fifty Shades Darker have passed, but that doesn't mean we can't have a little romance in our lives.
As we approach the second half of 2017, which is filled with action blockbusters and scary horror flicks, there are also plenty of films that will tug at your heartstrings. You'll be pretty pleased with the variety this year, from straight-up rom-coms to one with a sci-fi twist, a couple of heavy, dramatic love stories, and even explorations of unique relationships. Here are 10 new romantic films for your next date night.
Can We Still Be Friends?
Directed by: Prime Cruz
Release date: June 14
Filmmaker Prime Cruz is known for his off-beat take on romances like Sleepless and Ang Manananggal sa Unit 23-B, but his latest flick with Star Cinema ventures into a topic many are all too familiar with. Gerald Anderson and Arci Muñoz play long-time lovers who split after eight years of dating. As they both navigate the dating scene after almost a decade away from it, they try to remain friends, which of course, becomes a battle of who can move on first.
Everything, Everything
Directed by: Stella Meghie
Release date: June 21
Love stories where characters have a terminal illness have been part of cinema for quite a while, dating back to 1970's Love Story to most recent efforts in 2014's The Fault in Our Stars and 2016's Me Before You. The latest has a little bit of a twist to it. In Everything, Everything, 18-year-old Maddy (The Hunger Games' Amandla Stenberg) has been diagnosed with a disease that prevents her from ever going outside because she will supposedly become ill or paralyzed. When Olly (Jurassic World's Nick Robinson) moves in next door, Maddy risks her life to see the world with him. You may want to bring your tissues!
ADVERTISEMENT - CONTINUE READING BELOW
The Big Sick
Directed by: Michael Showalter
Release date: June 23
Based on the love story of Pakistani-born Kumail Nanjiani (Silicon Valley) and his real-life wife Emily (played by Zoe Kazan), The Big Sick explores their sweet relationship and complex cultural differences. It follows his Muslim family's—mostly negative—reaction to the white American girl he is dating, and vice-versa. When Emily suddenly falls sick, it forces their parents to put their differences aside.
Kita Kita
Directed by: Sigrid Andrea Bernardo
Release date: July 19
Filipino romance films shooting in international locations seems to be the trend lately (see Kathniel's Spain-set Barcelona: A Love Untold or AlDub's Italy-set Imagine You and Me). Japan is the setting for Sigrid Andrea Bernardo's Kita Kita (in English: "I see you"), and by the looks of the sweet and hilarious trailer, the film captures the beauty of Japan's diverse landscape. The story also seems to be equally diverse, with Alessandra de Rossi playing a woman with temporary blindness. She also falls for a guy (comedian Empoy Marquez) who befriends her during this difficult time.
CONTINUE READING BELOW
Recommended Videos
Baby Driver
Directed by: Edgar Wright
Release date: August 16
Part-action, part-crime thriller, part-romance, part-music video, Edgar Wright's (Scott Pilgrim vs. The World) critically beloved Baby Driver is said to be a badass smash of a film. Here, a young and talented getaway driver named Baby (Ansel Elgort) suffers from a hearing problem, and uses music to fuel his energy as he makes his speedy getaways. When he meets the "love of his life" (Lily James), he hopes to leave the crime business, but the likes of Kevin Spacey, Jon Hamm, Jamie Foxx, and Jon Bernthal will do anything to stop him.
ADVERTISEMENT - CONTINUE READING BELOW
Tulip Fever
Directed by: Justin Chadwick
Release date: August 25 (U.S.)
Set during the 17th Century Tulip Wars, this period drama revolves around a married noblewoman (Alicia Vikander) who has an affair with an artist (Dane DeHaan) commissioned to paint her. They fall in love and decide to run off from their troubles and away from her husband (Christoph Waltz). With little money and resources, the two invest in the booming but risky tulip market, hoping that they would earn enough to build a happily ever after.
Home Again
Directed by: Hallie Meyers-Shyer
Release date: September 8 (U.S.)
Reese Witherspoon is back in the rom-com genre! She plays a newly divorced mother of two who tries to start over, all while renting out her home to three young guys who may end up becoming more than just boarders. Witherspoon plays the older woman with younger guys, something different for the rom-com mainstay. Produced by Nancy Meyers and directed by her daughter Hallie, this is a promising indie offering for fans of the genre.
The Mountain Between Us
Directed by: Hany Abu-Assad
Release date: October 20 (U.S.)
A romantic film set during a terrible disaster doesn't always sound appealing but if you really must, you might as well cast Titanic alum Kate Winslet in the lead role. In The Mountain Between Us, Winslet plays photojournalist Alex Martin who, along with surgeon Ben Payne (Idris Elba) survive a plane crash in the mountains but are both badly injured. The accident brings them closer together, as they must rely on each other to survive.
ADVERTISEMENT - CONTINUE READING BELOW
Call Me By Your Name
Directed by: Luca Guadagnino
Release date: November 24 (U.S.)
Based on the novel of the same name, Call Me By Your Name is a coming-of-age drama about a forbidden but burgeoning romance between 17-year-old Elio (Timothée Chalamet) and 24-year-old Oliver (Armie Hammer). During an Italian summer at Elio's parents' villa, the two form a bond and begin a passionate, sexual, and loving relationship behind closed doors. The film opened to critical acclaim at Sundance in January, and is already pegged to be an Oscar player in 2018.
How to Talk to Girls at Parties
Directed by: John Cameron Mitchell
Release date: TBA 2017
Looking to get a little weird? Try Hedwig and the Angry Inch director John Cameron Mitchell's sci-fi rom-com based on Neil Gaiman's graphic novel. Amid the growing punk scene in London, Enn (Alex Sharp) stumbles upon Zan (Elle Fanning) who, unbeknownst to him, is an alien touring the galaxy. Filled with punk music from the '70s, insane and ridiculously gorgeous costumes, and interesting casting choices (including Nicole Kidman as a wild partygoer), this looks to be the most unique love story this year.
Share this story with your friends!
---
Help us make Spot.ph better!
Take the short survey
Load More Stories