Here's Why Collecting Vinyl Records Will Always Be Cool
And why events like Satchmi's Vinyl Day will keep it alive.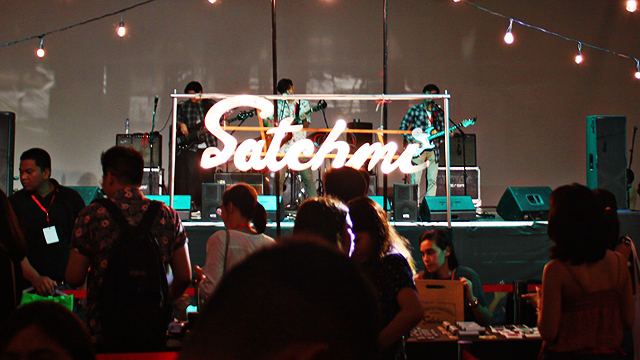 (SPOT.ph) From fashion to everyday pop culture, we pick up trends just as quickly as we drop them. It's the same thing with music: think the bulky boombox, the '90s cassette tape, the delicate CD, digital downloads and now, streaming services.
But even with all the advancements in technology and the easy convenience of a phone in your pocket, the nostalgic vinyl record has captured—and maintained—the attentions of old-school audiophiles, sentimental music fans, and curious newbies over the past few years.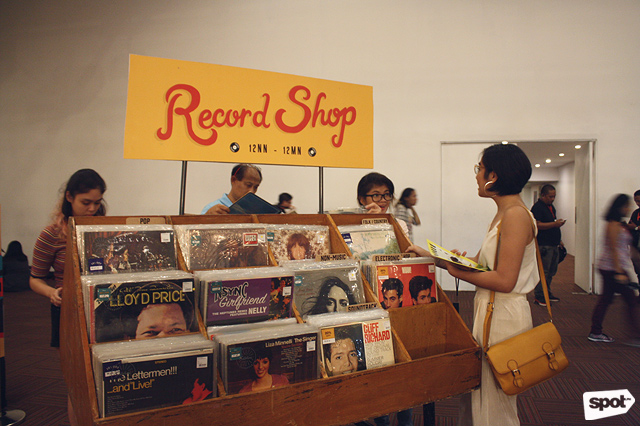 ADVERTISEMENT - CONTINUE READING BELOW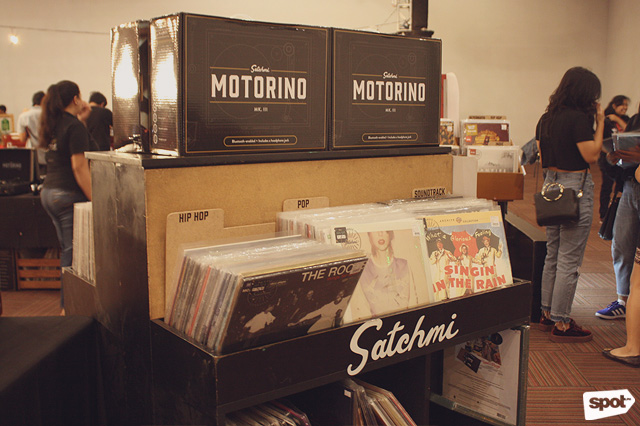 Put aside its retro "hipster" appeal and you realize that collecting vinyl records isn't just expensive; it can also get pretty intimidating. Vinyl collectors often find joy in sifting through dusty crates for hours, but it's a task that might sound daunting to a beginner. That's where events like Satchmi Vinyl Day come in.
Now on its fifth year, Vinyl Day has created a welcoming space for enthusiasts at any level to discover the joy in crate-digging, paired with live performances from some of the best and up-and-coming artists in the local indie music scene. It's a marriage of two generations who just really love—and love to share—music. This year's edition was held at Green Sun in Makati City; unlike its outdoor predecessors, the indoor setting was breezier, more comfortable, and IG-friendly, thanks to its sepia-toned dim lights.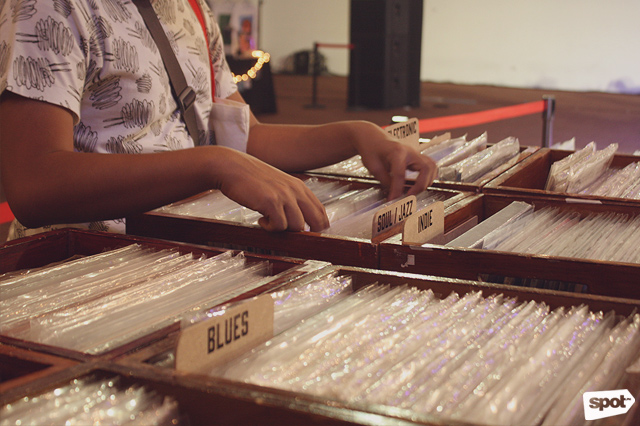 CONTINUE READING BELOW
Recommended Videos
Visitors were greeted with crates upon crates of discounted vinyl records neatly arranged by genre—classical, jazz, blues, alternative, hip hop, you name it. The crowd, which quickly grew as the hours ticked by, ranged from young, bright-eyed rookies fascinated with all things vintage to much-older music fans eager to find a hidden gem or two.
"What's special about our [customer] base is that it's not just kids. It's their parents, their grandparents," said co-owner Aislinn Chuahiock. "When Satchmi started, we thought we were going to cater to older, more experienced crowds, but as we went along, more kids, teenagers, and yuppies have become regulars."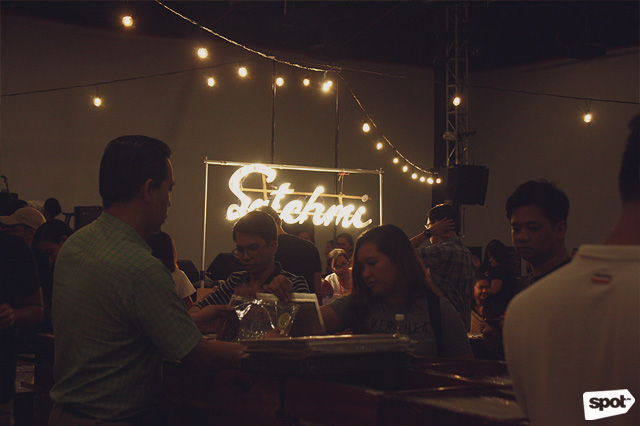 The vinyl resurgence began some time in 2012 and only grew further from there. For these folks, it's become a life-long affair with everything vinyl collecting has to offer: a richer and fuller sound quality for audiophiles, the thrill of discovering new artists, and the feeling of satisfaction in finding a rare record for cheap. When asked about how much vinyl collectors in Manila have changed over the years, Aislinn explained, "When they started out, they liked to stick to the artists that they know. Now that they have fallen in love with vinyl, they like to experiment with different artists."
ADVERTISEMENT - CONTINUE READING BELOW
Over the past year, Aislinn and fellow co-owners Edric Chua and Ronald Sy have also expanded Satchmi's range of lifestyle products. They've gone from just vinyl records and turntables to serving coffee (each Satchmi branch has its own in-house café) and even film photography with their store, Film Folk, which had its own stall during Vinyl Day. "One of the things we noticed is that customers would always bring their film cameras," she said. "We realized that it's a shared passion: People who love vinyls and the 'old' way of doing things also love film photography."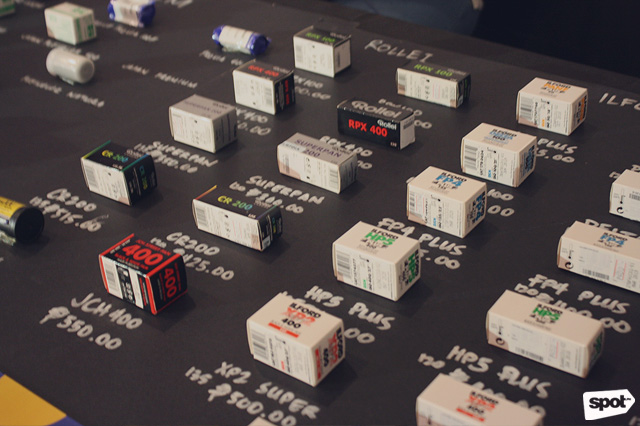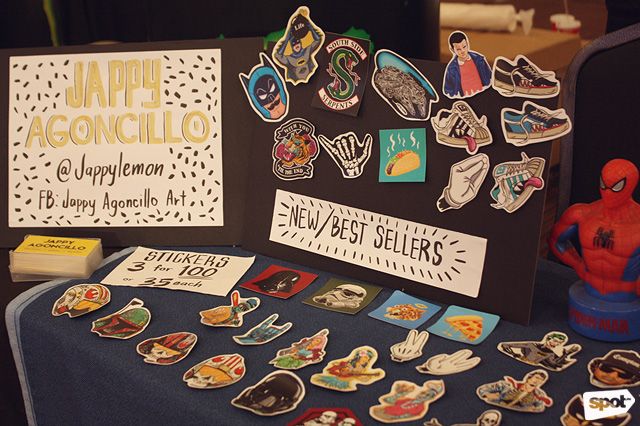 ADVERTISEMENT - CONTINUE READING BELOW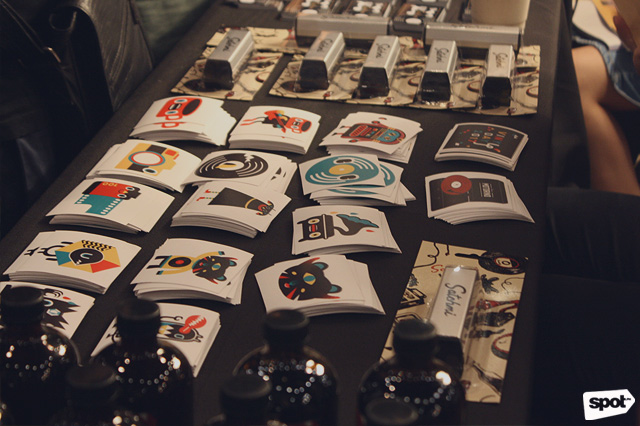 The event didn't just cater to the vinyl record community; they also had plenty of room for homegrown bands and brands. This year's musical lineup included Over October, NINNO, Tom's Story, Oh! Flamingo, Cheats, Jess Connelly, Apartel, and Ang Bandang Shirley. When visitors weren't perusing through crates, they were checking out stalls of local brands and artists, such as COUCH, Pundesal, Fine Time Studios, Ivy Pangilinan, and Jappy Agoncillo.
There's an adage that goes, "Everything old is new again." For some, vinyl is a trend that never really went away. For others, it's a new and different way to connect with the music that you discover and learn to love. Aislinn summed it up nicely: "That's the great thing about vinyl: if you own an album, it's physical, and you feel the need to grow that collection."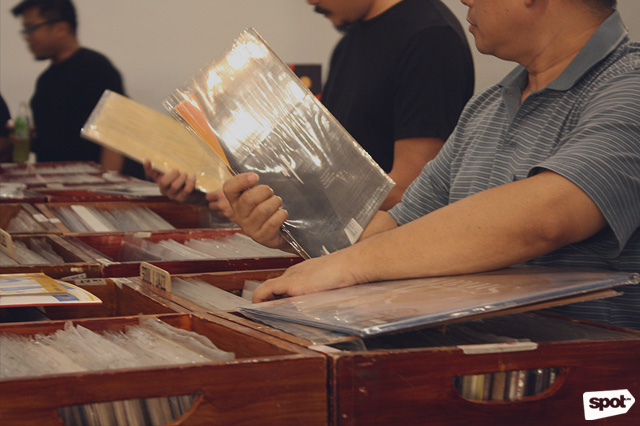 ADVERTISEMENT - CONTINUE READING BELOW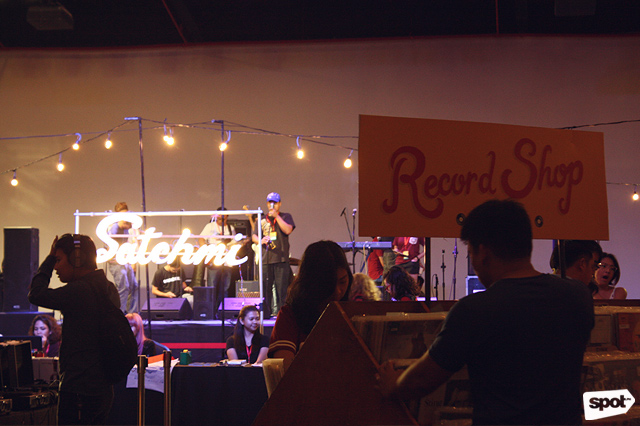 Whether it's the joy in thumbing through crates or admiring the album artwork in an entirely different medium, there's just something deeply personal and sentimental about record-collecting. And with more record stores popping up in the Metro, as well as events like Vinyl Day or the annual Record Store Day that promote vinyl to a wider audience, it's an experience that isn't going anywhere any time soon.
Share this story with your friends!
---
Help us make Spot.ph better!
Take the short survey
Load More Stories