The SPOT.ph Guide to the Venice Film Festival in Manila
We suggest you see all 11 films.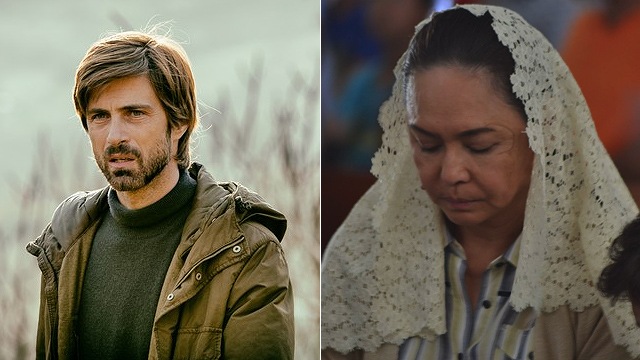 (SPOT.ph) When the Filipino movie Ang Babeng Humayo won the Golden Lion Award in the 2016 La Biennale di Venezia (Venice Film Festival), the oldest film fest in the world suddenly became the talk of the town. It is one of the "Big Three" competitions after all, alongside the Cannes Film Festival and Berlin International Film Festival, and any movie buff would line up in any indie movie house or search high and low for a copy of its featured films. Finally, things wouldn't be too hard for a Biennale fan as the Venice Film Festival comes to Manila on July 26 to 31 at the Venice Grand Canal Mall in Taguig.
Made possible through the collaboration of the Embassy of Italy, Societa' Dante Alghieri Comitato di Manila, the Italian Chamber of Commerce in the Philippines, and the Film Development Council of the Philippines, eight Italian and three Filipino movies will be screened during the six-day affair. Four screenings a day will be offered to the public with the first two screenings available free of charge and the two other screenings available for P50 per person.
With such a good selection, it would be hard to choose which one to watch. We suggest just seeing them all.
Ang Babaeng Humayo (The Woman Who Left, 2016)
Directed by: Lav Diaz
Screening schedule: July 26, 6 p.m.
At four hours, Ang Babaeng Humayo is one of Lav Diaz' shorter films. It stars Charo Santos-Concio as Horacia Somorostro, a woman who is released after spending 30 years in prison for a crime she did not commit. With a dead husband and a missing son, she vows revenge on her former rich lover, Rodrigo Trinidad, who framed her.
Questi Giorni (These Days, 2016)
Directed by: Giussepe Piccioni
Screening schedule: July 27, 7:30 p.m.
These Days is a coming-of-age film that follows four girls from the Italian countryside. College-aged Caterina decides to leave for Belgrade after being urged by long-time pen pal Mina. Her closest friends decide to go with her in an effort to postpone the painful truth that they all have to separate ways one day.
ADVERTISEMENT - CONTINUE READING BELOW
Orecchie (Ears, 2016)
Directed by: Alessandro Aronadio
Screening schedule: July 28, 7:30 p.m.
This tragicomedy follows a man who wakes up one morning with an annoying ringing sound in his ears. A series of unfortunate events starts when he sees a note on the fridge that says: "Your friend Luigi has died. P.S. I took the car." By the way, he doesn't even remember who Luigi is.
Tommaso (2016)
Directed by: Kim Rossi Stuart
Screening schedule: July 26, 2 p.m.; July 28, 1 p.m.; July 29, 5:30 p.m.
Tommaso is a young actor who spends too much time being a perfectionist. It has come to a point that he thinks no woman is worthy of him so he has a penchant for screwing up his relationships, and eventually, his opportunities as an artist. He meets a woman named Sonia and finds the biggest challenge to his fussiness.
Jay (2008)
Directed by: Francis Xavier Pasion
Screening schedule: July 27, 5:15 p.m.; July 28, 5:15 p.m.; July 29, 1 p.m.
There are two people named Jay in this film, one is living, the other is dead. Jay Mercado, a teacher from Pampanga, was found dead in his home. Jay Santiago, a television producer, creates a documentary on the violent murder. It touches on topics of homosexuality, hate crime, and media exploitation.
Liberami (Free Me, 2016)
Directed by: Federica Di Giacomo
Screening schedule: July 26, 4 p.m.; July 31, 3 p.m.
Winner of the Orizzonti Award at the 2016 Venice Film Festival, this documentary explores several exorcisms conducted by Vatican-approved priests. The scenes show the haunting processes during exorcism masses and even the mysterious symptoms that happen to the possessed when they enter a holy place.
L'Estate Addosso (Worn Summer, 2016)
Directed by: Gabriele Muccino
Screening schedule: July 30, 7:45 p.m.
Two 18-year-old Italian kids, Marco and Maria, go on a road trip to America and meet gay couple, Paul and Matt, who moved to San Francisco to escape their families' disapproval. Their journey not only brings them from Point A to Point B, but changes who they are and what they want to be.
ADVERTISEMENT - CONTINUE READING BELOW
Processo Alla Città (Trial to the City, 1952)
Directed by: Luigi Zampa
Screening schedule: July 27, 3 p.m.; July 29, 3 p.m.; July 31, 1 p.m.
In a case of whodunit, a young and courageous judge presides over a double murder—that of Salvatore Ruotolo and his wife whose bodies are found in different locations. He keeps all the suspects under arrest, even if it later turns out to be the whole city.
Profumo di Donna (Scent of a Woman, 1974)
Directed by: Dino Risi
Screening schedule: July 27, 1 p.m.; Juy 28, 3 p.m.; July 31, 5:15 p.m.
Fausto, a blind captain, goes on a week-long trip from Turin to Naples and brings with him an army cadet whom he orders around. He even tags him Ciccio ("Babyfat"). The captain meets up with his colleague, a lieutenant who suffered the same fate, and commits to a suicide pact with him.
Piuma (2016)
Directed by: Roan Johnson
Screening schedule: July 26, 12 p.m.; July 29, 8 p.m.; July 30, 3 p.m.; July 31, 7:15 p.m.
This comedy film follows the story of Ferro and Cate and how an unexpected pregnancy turns their world upside down. Piuma takes on the taboo topic of teenage pregnancy and celebrates it with excitement and laughter.
Thy Womb (2012)
Directed by: Brillante Mendoza
Screening schedule: July 30, 5:30 p.m.
Starring Nora Aunor, Bembol Roco, and Lovi Poe, this award-winning film is about a childless couple living in the heart of Tawi-Tawi. It captures the culture of the Badjao community and the beauty of the province.
The Venice Film Festival in Manila runs from July 26 to 31 at Venice Cineplex, Venice Grand Canal Mall, McKinley Hill, Taguig City.
Load More Stories