Heads Up, Movie Fans: There's a New Foreign Film Festival in Manila
And all their screenings are free!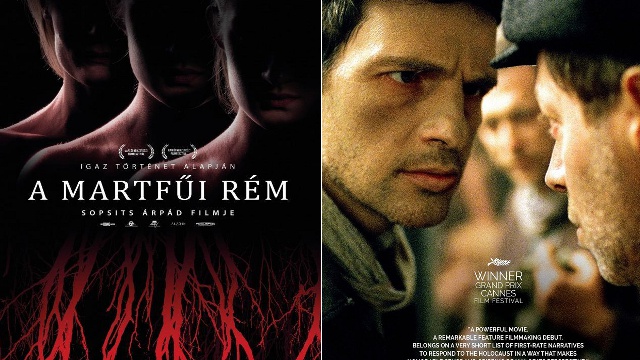 (SPOT.ph) It's an exciting time to be a movie fan in Manila. Aside from regular theatrical screenings, we are also witnessing the rise of microcinemas, as well as plenty of film festivals to keep our movie-loving hearts happy all year long.
Joining the already vast roster of festivals is the new Hungarian Film Festival, which runs on December 1 and 2 at the Shangri-La Plaza Cinema. Best of all, tickets are free and on a first-come, first-served basis.
ADVERTISEMENT - CONTINUE READING BELOW
Here are the four films that you can catch:
Saul fia (2015)
Screening schedule: December 1 at 7 p.m. and December 2 at 5:30 p.m.
Set in World War II, this film centers on a Jewish worker (Géza Röhrig) at the Auschwitz concentration camp, who makes it his mission to find a rabbi and give a child a proper burial. Since its release, Saul fia has won multiple awards including Best Foreign Language Film at the Oscars and Golden Globes, as well as the Grand Prix in the Cannes Film Festival.
A martfui rém (2016)
Screening schedule: December 2 at 7:45 p.m.
Based on real-life events, this psychological thriller is set in the 1960s, when a series of atrocious murders shock the small town of Martfü. A psychotic killer is on the prowl and slaughtering young women, while an innocent man is wrongfully convicted of the crimes. A determined detective becomes obsessed with the case, while under pressure from prosecutors to see a man hang.
ADVERTISEMENT - CONTINUE READING BELOW
Kincsem - Bet on Revenge (2017)
Screening schedule: December 1 at 3 p.m. and December 2 at 3 p.m.
This lavish period drama revolves around the true story of a legendary racehorse, but adds plenty of scandalous (and fictional) drama in the mix. To date, this film is the biggest homegrown box-office hit in Hungary in the last 10 years.
Mancs (2015)
Screening schedule: December 1 at 1 p.m. and December 2 at 1 p.m.
Inspired by true events, this sweet and humorous story is about a crippled rescue dog and his equally gifted trainer as they save lives all over the world.
Recommended Videos
Load More Stories