MOVIE REVIEW: Game Night Wins Against All Odds
Rachel McAdams and Jason Bateman play against the (literal!) game of life in this comedy.
(SPOT.ph) Original comedies that strike gold and make a solid mark on their viewers are often hard to come by—with most films often relying too much on star power, slapstick humor, or crude situations to get their audience's attention. It's quite rare nowadays to find a comedy that is intelligently written (without you even noticing it); one that makes you laugh out loud while simultaneously giving you iconic scenes, lines, and characters to talk about for days on end.
Thankfully enough, along comes Game Night, a high-concept story that mixes the laughs, the action, and the suspense in a film that certainly elevates the comedy game (pun intended). While the film faces a few bumps in its road to comedic success, its memorable characters, scenarios, and numerous plot twists make for a very enjoyable, thrilling experience for those looking to stretch their funny bones.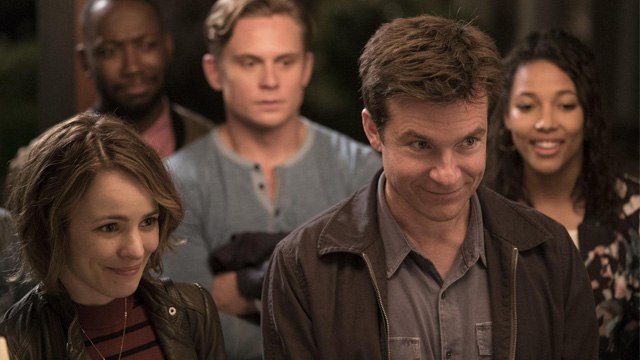 In Game Night, we meet married couple and long-time competitive game night enthusiasts Max (Jason Bateman) and Annie (Rachel McAdams) who are about to face the toughest challenge yet—the game of wit and survival. They, along with their friend group, are invited to a murder-mystery party by Max's older and more successful brother Brooks (Kyle Chandler), with the promise of a night to remember filled with 'armed' kidnappers, federal agents, and some good 'ol clue hunting.
ADVERTISEMENT - CONTINUE READING BELOW
When things go astray (by that, meaning Brooks is actually kidnapped by unknown thugs), the group thinks that it's all part of the fun and theatrics of the game. But as they continue to play on, they soon find themselves as a part of a much bigger mystery than originally planned.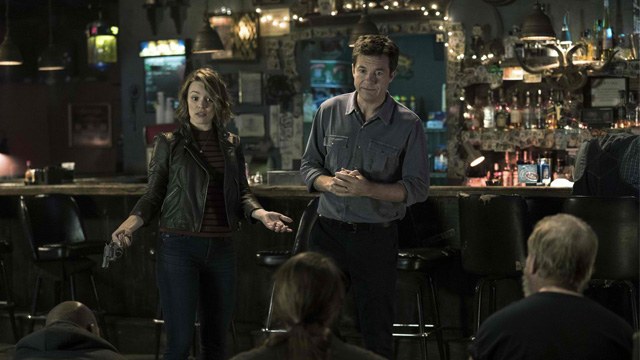 One of the best things to come out of the film would have to be its superb writing. Unlike many other modern day comedies, Game Night is intelligently written, with it not only revolving around an interesting overall concept of a 'grand' game night, but also pushing its concept's boundaries in each and every sequence. Every element placed into the story was done meticulously, in the way that while it follows an overarching plot, it also manages to include bits and gags relating to popular game night games, all while calling back to earlier beats in the story. For instance, a scene in the film (which also appears in one of the trailers) shows Annie trying to get a bullet wound out of Max's arm, in what seems to be a nod to the popular Operation board game. This is just one of many other Easter eggs and references in the movie that makes it very exciting to watch.
CONTINUE READING BELOW
Recommended Videos
In fact, directors John Francis Daley and Jonathan Goldstein cleverly craft the film in a sense that watching it actually feels like you're a part of the game night itself (or a game of CLUEDO at that). That is mostly thanks to its ingenious and seamless amalgamation of the comedy genre, along with many elements found in actual murder mystery stories. Even though the film ventures into a lot of thrilling action scenes, it always remains rooted in its efforts to make the audience laugh. Much of the entertainment value is also thanks to cinematographer Barry Peterson, who gives a board game feel to many of the scenes.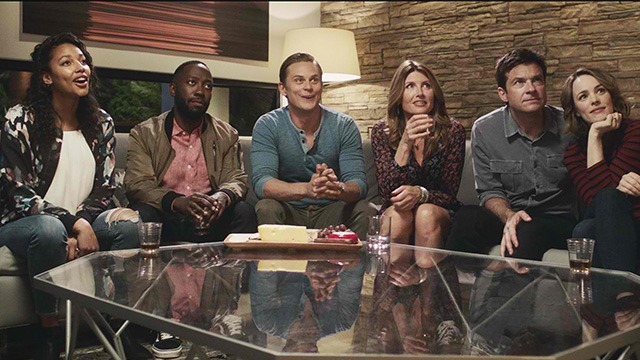 Giving even more depth to the film is its stellar cast of characters who each bring something uniquely funny to the story. The casting is superb, with comedic faves such as our all-time favorite queen bee Rachel McAdams (Mean Girls), Jason Bateman (Horrible Bosses), Lamorne Morris (New Girl), along with actors known for more dramatic roles like Kyle Chandler (Friday Night Lights), Billy Magnussen (Into The Woods), and Jesse Plemons (from Black Mirror's USS Callister episode). Armed with witty lines and spot-on characterizations, each actor you see on screen is not merely there to be a filler stereotype character. Instead, they give a lot of life to the overall arc as they play along to the game and interact with one another. Stars Bateman and McAdams really amp up their comedic skills and their chemistry with each other, especially in scenes showing endearing and hilarious marital fights with each other. Aside from the two, it's definitely Plemons who stands out with his performance in the film, as he plays the cop whose main goal is to be reinvited back to his neighbors' weekly game nights. If you thought Plemons' character in USS Callister was creepy, then you're in for another treat with his character (plus his dog!) in this film (laughs included, of course).
ADVERTISEMENT - CONTINUE READING BELOW
Although the film was very effective in bringing out the laughs from the audience due to all the crazy scenarios happening on screen, there remained to be some parts where you'd be left asking for more continuous laughs than what is being given. Whether it is a creative decision on behalf of the directors, to set-up the next gags, or simply oversight remains to be unclear.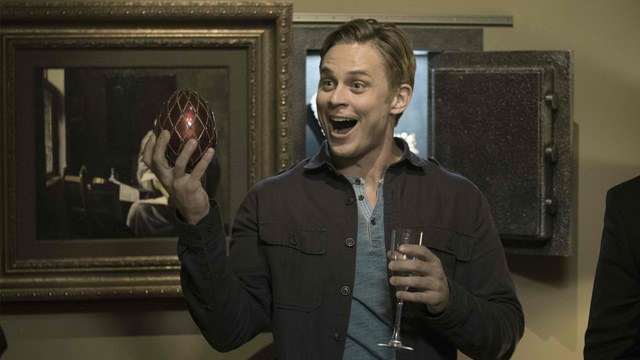 Despite this shortcoming, there is way more to love about this comedy. In addition to the already action-packed and laugh out loud scenes, writer Mark Perez is also able to insert some emotional beats about familial love and marital support. Throughout the film, you can really feel the love and passion between the two leads, especially when it comes to scenes revolving around Max's unresolved feelings with his brother Brooks. Even when things go awry, Annie is portrayed as the support system for her husband, without really sacrificing her role as a strong and funny female character herself. This all but adds to the numerous strengths of the film in terms of characterization and writing.
ADVERTISEMENT - CONTINUE READING BELOW
Against all the odds the characters face in the story, Game Night wins with its superb writing, a winning ensemble, and the killer combination of the comedy and action/thriller genres that make for a lot of entertainment and laughing out loud. We'll gladly keep the dice rolling until the next great comedy comes along.
RATING: 3.5 out of 5 spots
Photos courtesy of Warner Bros. Pictures.
Share this story with your friends!
---
Help us make Spot.ph better!
Take the short survey
Load More Stories