10 Buzzworthy Reality Shows That Are Better Than Real Life
For a much-needed dose of reality.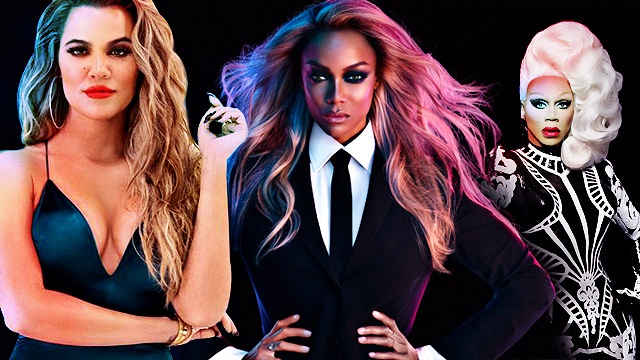 (SPOT.ph) Reality shows are like the junk food of television—despite lacking the critical clout of prestige dramas, it's a guilty pleasure that undeniably remains a TV staple. Whether it be a classic makeover show or a drama-laden competition complete with catfights and snappy one-liners, there's something so appealing in watching a show that doesn't require much in the way of thinking power. So whenever you're in the mood to watch something easy and with minimal fuss, we've rounded up the most buzzworthy reality TV shows for your viewing pleasure.
The Fab Five is back and better than ever! The Queer Eye reboot retains the original show's premise—five fabulously gay mentors each specializing in fashion, food, grooming, design, and culture take a clueless schmuck under their wing and give him a makeover.
Why you should watch: If anything, watch it for the cast—it's amazing how the show's producers were able to wrangle a ridiculously good-looking group of gay men who have such great chemistry together. But more importantly, watch it for some intense heart-warming feels. Going beyond just buying them new wardrobes and educating them on the importance of skincare, the Fab Five take time to unpack and resolve each guy's emotional issues which hinder them from living their best lives. Who knew watching a bunch of men get their Cinderella moment could get so emotional?
ADVERTISEMENT - CONTINUE READING BELOW
Where to watch: Netflix
RuPaul's Drag Race
Best described as the queer and campy lovechild of Project Runway and America's Next Top Model, this peek into the world of drag has exploded all over the mainstream for 10 seasons and running. Fourteen drag queens compete in a variety of challenges (from creating runway-ready looks out of literal trash to honing dead-on perfect celebrity impressions) for the chance to win the title of America's Next Drag Superstar.
Why you should watch: Beneath all the catfights and the sickening death drops, the show's heart is revealed in the mantra the ultimate queen RuPaul repeats at the end of every episode: "If you can't love yourself, how in the hell are you gonna love somebody else?" Because if there's anything this show understands clearly, it's how embracing yourself, flaws and all, is the true key to unlocking your inner fabulosity.
CONTINUE READING BELOW
Recommended Videos
Where to watch: VH1
Ugly Delicious
Hosted by celebrity chef David Chang, the show unpacks the history and culture that surrounds our favorite comfort-food staples, and explores its various iterations around the world.
Why you should watch: Point blank, this is food porn at its raunchiest. David Chang is a hilarious host as he takes viewers through an uncensored culinary trip. Coupled with new interesting facts about our favorite dishes, Ugly Delicious is easily a new foodie favorite.
Where to watch: Netflix 
'90s House
Essentially Big Brother with a twist, 12 millennials move into a house that's stuck in the '90s. Forced to give up their smartphones, WiFi, and access to Instagram in exchange for dial-up Internet, landline phones, and cassette tapes, they compete in a series of '90s themed challenges for the chance to win US$90,000.
Why you should watch: The show is a treat for any true-blue '90s kid. Hosted by NSYNC's Lance Bass and R&B princess Christina Milian, the show has several '90s guest stars (such as supermodel Tyson Beckford and Saved By The Bell's Mario Lopez). On another note, the show serves as a sly commentary on just how rapid technology is advancing, and just how much we rely on it today.
Where to watch: MTV
Nailed It!
If you're looking for a baking competition featuring the best pastry chefs à la MasterChef, well...this is not the show for you. Nailed It! features three amateur bakers who attempt to replicate complex pastry confections for a chance to win US$10,000. The results, as expected, are less than stellar and ultimately hilarious.
ADVERTISEMENT - CONTINUE READING BELOW
Why you should watch: It's a competition that pays homage to those meme-able Pinterest baking fails. With this premise as well as having the hysterical Nicole Byer as host, it's easy to say that this is one of the silliest hours of reality television by far.
Where to watch: Netflix
Glam Masters
Hosted by Orange Is the New Black's Laverne Cox, this show has beauty influencers competing against one another in various makeup-related challenges for the chance to win the ultimate title of Glam Master and collaborate with Kim Kardashian West (who serves as an executive producer on the show) and her makeup brand, KKW Beauty.
Why you should watch: If there's any show that will indulge your beauty-vlogger fantasies, this is it. You'll be blown away by the sheer talent of the contestants and their stunning makeup creations, which range from glam evening looks to gory special effects. The show's lineup of judges features the who's who of the beauty industry, such as celebrity makeup artist Mario Dedivanovic, YouTube makeup guru Kandee Johnson, and Marie Claire senior fashion editor Zanna Roberts Rassi.
Where to watch: Lifetime
Chef's Table: Pastry
The newest installment in the Emmy-nominated Chef's Table series, this docu-series offers an intimate look into the lives of four of the best dessert chefs around the world, and the inner workings of what it takes to make the world a sweeter place.
Why you should watch: Besides the overload of dessert inspo, the show offers a concise look into the world of pastry chefs and explores issues that viewers wouldn't automatically associate with dessert-making. Ultimately, it is a show about individuals who choose to pursue their passion everyday, and isn't that always inspiring?
ADVERTISEMENT - CONTINUE READING BELOW
Where to watch: Netflix
Revenge Body with Khloe Kardashian
Hosted and produced by Khloe Kardashian (the self-designated fitness fanatic of the Kardashian clan), Revenge Body helps out-of-shape individuals maximize their potential by putting them through a grueling fitness and nutrition program (guided by celebrity fitness trainers, natch). This culminates in a reveal of their newly improved bodies to close family and friends (complete with expertly styled designer ensemble and full Kardashian hair-and-makeup glam).
Why you should watch: It's easy to dismiss Revenge Body as just another weight-loss show, but it goes so much deeper than that. At its core, the show is rooted on self-love and the belief that our bodies deserve so much more than the junk food and lackluster workouts (or the lack thereof) we give it. By highlighting how the road to health and fitness is mainly a mental battle, the show inspires viewers to get off the couch and go on the treadmill.
ADVERTISEMENT - CONTINUE READING BELOW
Where to watch: E!
America's Next Top Model
Easily a classic in the reality TV hall of fame, ANTM has been at it for 24 cycles and running. Now having moved to VH1, the show follows 15 contestants who go through various modelling challenges (and drastic makeovers) as they make their way to the top.
Why you should watch: Tyra Banks is back in the house y'all! Although Rita Ora was fine as a host, the show just wasn't the same without the legendary supermodel smizer at its helm. Also, this cycle professes to be the most diverse yet, with models of varying ages, races, sexual orientations, and sizes represented. What's not to love?
Where to watch: VH1
Terrace House: Aloha House
The surprise sleeper-hit show is back at it again! This time set in the breathtaking paradise of Hawaii, Terrace House follows a group of six people as they live in a beautiful beach house and create bonds with each other.
Why you should watch: Much of the appeal of Terrace House lies in how authentic it feels, with none of the producer manipulation and manufactured drama that admittedly makes reality TV a little tiresome at times. There's something refreshing about just watching genuinely good-hearted people interact with each other, especially with the airy beaches of Hawaii as a backdrop.
Where to watch: Netflix
Share this story with your friends!
---
Help us make Spot.ph better!
Take the short survey
Load More Stories