10 New Coming-of-Age Films Worth Adding to Your Next Marathon
They'll make you remember how bittersweet youth was.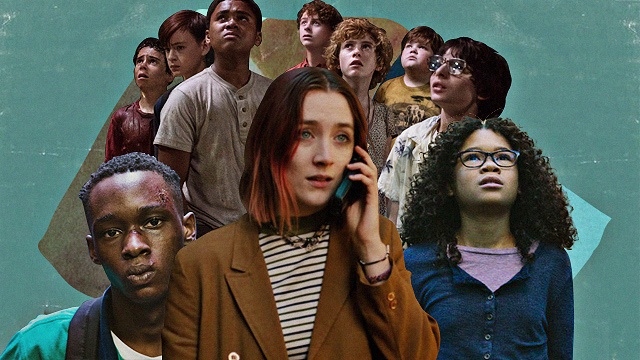 (SPOT.ph) There's nothing like looking back at your younger self and seeing how far you've come, remembering the various struggles and heartbreaks that have helped bring you to where you are now. Maybe that's why the coming-of-age genre will always be around—flicks like Dead Poets Society and The Breakfast Club continue to inspire many to come into their own. Below, we compiled 10 of the best new examples of the genre that will warm your heart and take you back to when you were a little more wide-eyed and open-hearted.
ADVERTISEMENT - CONTINUE READING BELOW
Lady Bird (2017)
Directed by: Greta Gerwig
Yes, they may have given us the gift of life, but aren't mothers often the most infuriating people to argue with? This is the case with the headstrong Christine "Lady Bird" McPherson (Saoirse Ronan), who has a loving-yet-contentious relationship with her strong-willed mother (Laurie Metcalfe). Let's just say that by the end of this movie, you'll feel the urge to call your mom and tell her how much she means to you. Plus, anyone who ever went to a Catholic high school will sympathize with several of the film's references. (Remember the nuns telling you to "leave room for the Holy Spirit"?)
Sing Street (2016)
Directed by: John Carney
When Conor (Ferdia Walsh-Peelo) moves to a new school, he starts a rock band with his new friends in the hopes of impressing a girl he's been crushing on. Set in Dublin in the 1980s, the film features fun covers of classic '80s hits you'd be tempted to sing along to—but more importantly, it will take you back to the crazy things you did the first time you fell in love.
ADVERTISEMENT - CONTINUE READING BELOW
Kubo and the Two Strings (2016)
Directed by: Travis Knight
There's nothing like a classic swashbuckling adventure—complete with estranged evil relatives, magical musical instruments, and journey to a place far, far away—to provide one with a wide breadth of life lessons. This Oscar-nominated film follows the story of Kubo (Art Parkinson), with his magical shamisen, who is forced to step up to protect his family's legacy. 
It (2017)
Directed by: Andy Muschietti
Yes, we know that It is a horror film. But when you go beyond the horrors Pennywise inflicts on this small town, you'd find that at its core the film is about a group of kids who team up to achieve something bigger than themselves—and isn't that what growing up is about? Plus, the cast is led by Finn Wolfhard, who is slowly becoming the poster boy for coming-of-age stories (you may remember him from Stranger Things).
ADVERTISEMENT - CONTINUE READING BELOW
Moonlight (2016)
Directed by: Barry Jenkins
The only thing worse than puberty is growing up knowing you're different from everyone else. Considered a breakthrough for its depiction of the experiences of gay African-Americans, Moonlight follows the story of Chiron (played by Ashton Sanders as a teenager, and Trevante Rhodes as an adult) and his struggles with growing up gay in the black community. The film's sensitivity and treatment of LGBT issues are bound to make any queer viewer shed a few tears.
Black Panther (2018)
Directed by: Ryan Coogler
Yes, one of 2018's biggest blockbusters is basically a story about personal growth. When T'Challa (Chadwick Boseman) inherits the throne to Wakanda after his father's untimely death, he is forced to figure out his own way of governance. In the process, he learns how to go beyond his sheltered worldview and heed the advice of those with differing life experiences, which is exactly what maturity should be like.
ADVERTISEMENT - CONTINUE READING BELOW
A Wrinkle in Time (2018)
Directed by: Ava DuVernay
The idea that a quiet and nerdy teenager can do great things is the basis of many young adult stories, and for good reason. A Wrinkle in Time follows the story of the socially awkward Meg (Storm Reid), who with the help of some magical travelers, gains the opportunity to literally save the world. Isn't this such an empowering message for the youth to hear? Also, Oprah is in it—enough said.
Happy Death Day (2017)
Directed by: Christopher B. Landon
Imagine having to relive the day of your death over and over and over again—this is exactly the supernatural dilemma popular mean girl Tree (Jessica Rothe) has to face every single day. Motivated to find out who her killer is, she picks up a few life lessons along the way, one of which is about how being nice will never go out of style.
ADVERTISEMENT - CONTINUE READING BELOW
20th Century Women (2016)
Directed by: Mike Mills
Jamie (Lucas Jade Zumann) lives in a boarding house with his domineering mom (Annette Bening) and their colorful liberal boarders in Santa Barbara during the late '70s. Slowly forced to mature quickly due to various events, he soon finds that the best way to grow up is to open your mind to the experiences of those different from you.
Call Me By Your Name (2017)
Directed by: Luca Guadagnino
Nothing forces you to grow up quicker than your first real heartbreak. Set against the romantic and gorgeous vista of Northern Italy, this surprise hit (starring Armie Hammer and the Internet's boyfriend Timothée Chalamet) will make you wistfully remember that one person who, like it or not, changed you and made you into the person you are today.
Recommended Videos
Load More Stories