You Can Still Catch the 2018 Sinag Maynila Films at UP's Cine Adarna
It's not too late to catch some quality Pinoy films!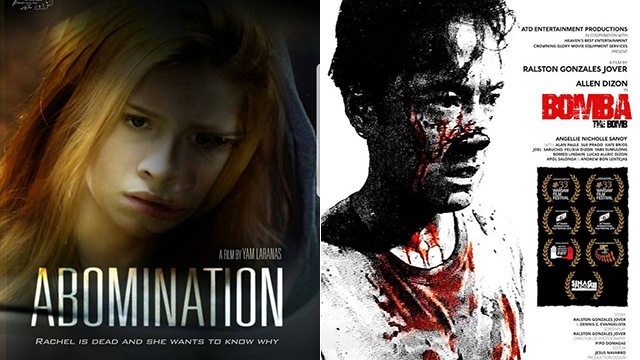 (SPOT.ph) The Sinag Maynila International Film Festival was founded in 2016 by director Brillante Mendoza and film producer Wilson Tieng with the aim to promote local independent cinema and its capacity to educate and inspire. If you feel bad about missing this year's Sinag Maynila selection, don't sweat it—you still have a chance to watch all the entries at the University of the Philippines' Cine Adarna from June 26 to 30!
The 2018 Sinag Maynila picks are composed of six full-length feature films, six short films, and five documentaries. This includes Ralston G. Jover's award-winning film Bomba, where Allen Dizon won Outstanding Performance by an Actor in a Leading Role at the 2018 FAMAS Awards. Teen actress Angellie Nicholle Sanoy also received the Best Actress award for her role in Bomba at ImagineIndia International Film Festival, and the Special Jury Award for Acting at the A-list Warsaw International Film Festival.
ADVERTISEMENT - CONTINUE READING BELOW
You can catch Bomba and other great Filipino films for only P150 per screening at the UP Cine Adarna. Just in case you're still undecided about which movie to watch, here's a little more info about the festival's six feature films:
Abomination (2016)
Directed by: Yam Laranas
A woman (Tippy dos Santos) is knocked unconscious on the street. When she wakes up, she claims the identity of a person who was brutally murdered two months ago. After she is brought to a psychiatric hospital, she struggles against odds to find the truth about her identity and the mystery surrounding her mysterious "death."
CONTINUE READING BELOW
Recommended Videos
Screening schedule: June 26, 5 p.m. and June 28, 7:30 p.m.
Bomba (2017)
Directed by: Ralston G. Jover
Pipo (Allen Dizon) may be deaf and mute, but he has always worked hard by taking on odd jobs so that he could support himself and his teenage lover. But things take a violent turn when people start to take advantage of him and his problems start to pile up.
Screening schedule: June 28, 5 p.m. and June 20, 7:30 p.m.
El Peste Romansa (2013)
Directed by: Richard V. Somes
Abner (Alvin Anson) and Viola (Jean Judith Javier) lead sad, solitary lives: Abner's life revolves around his work at a pest control company, and Viola's husband Dodie only seems to care about himself. After meeting at work, Abner and Viola start an illicit affair. Will they succeed in starting a new life with each other?
Screening schedule: June 27, 7:30 p.m. and June 29, 2:30 p.m.
ADVERTISEMENT - CONTINUE READING BELOW
Journeyman Finds Home: The Simone Rota Story (2018)
Directed by: Albert P. Almendralejo and Maricel C. Cariaga
This full-length documentary film is about Simone Rota, a Filipino orphan who was adopted by Italian parents. The film traces how he was raised in Italy to become a professional football player, and how he eventually comes back to the Philippines to play for the Azkals, the Philippine Men's National Football Team, and the Davao Aguilas FC.
Screening schedule: June 27, 2:30 p.m. and June 30, 5 p.m.
Melodrama/Random/Melbourne! (2018)
Directed by: Matthew Victor Pastor
In Melbourne, the lives of a feminist documentarian, a pickup artist, and a virgin intersect. Aries is a Filipino-Australian documentarian who is filming a group of men taught to seduce women. Meanwhile, Melody walks on the Melbourne streets at night as a prostitute. This film is the second part of a series that portrays the lives of modern Filipinos in Australia.
Screening schedule: June 26, 2:30 p.m. and June 29, 7:30 p.m.
Tale of the Lost Boys (2018)
Directed by: Joselito Altarejos
Alex and Jerry may have different backgrounds, but a chance encounter and a casual conversation lead to a life-changing experience for them both. The new friends decide to go on a road trip where they discover more about their past and themselves.
Screening schedule: June 26, 7:30 p.m., June 28, 2:30 p.m., and June 29, 5 p.m.
---
Help us make Spot.ph better!
Take the short survey
Load More Stories