10 Cool Things From Disney and Marvel That'll Get You Excited for the Coming Year
That they announced during at the 2018 AsiaPOP Comicon in Manila.
(SPOT.ph) There's no better way to cap off an amazing AsiaPOP Comicon 2018 weekend than to hear what's in store for fans in the future straight from the source. During the third and final day of AsiaPOP Comicon (APCC) 2018 on July 29, there were two panels: Hall M for Marvel and Asia's first-ever Hall D for Disney. The Hall M panel featured Stephen Wacker, Marvel Comics Vice President for Creative Development, as the host for the showcase. Meanwhile, Daniel Tan, Executive Director of Marketing The Walt Disney Company Southeast Asia, was present for Hall D. While some clips and previews won't be released to the public, we break down all the must-know announcements that they made during the panel to keep you updated on what to look forward to for the next year.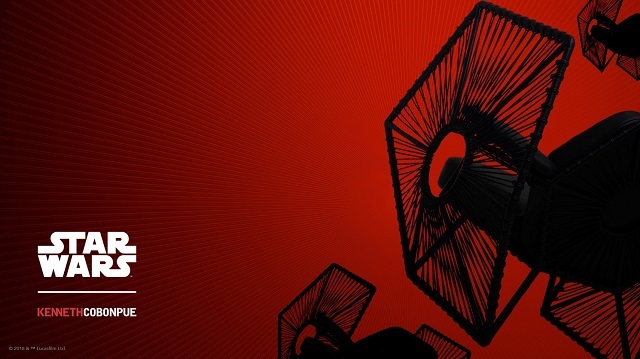 Kenneth Cobonpue x Star Wars Collaboration
CONTINUE READING BELOW
Recommended Videos
ADVERTISEMENT - CONTINUE READING BELOW
These are definitely the pieces of furniture that you're looking for if you're a hardcore Star Wars fan—and if you have a generous budget to spare. Renowned furniture designer and the Philippines' own Kenneth Cobonpue applies his master technique and utilizes local material to give his own interpretation of a galaxy far, far, away.
Some pieces from his collection include the Darth Vader and Darth Sidious-inspired easy armchairs worthy of a Sith Lord, the Empire Moon light installment patterned after the Death Star (it even has tiny tie-fighters flying around the centerpiece), a ceiling display based on the Jedi Knights, and a foot stool that bears an uncanny resemblance to Chewie.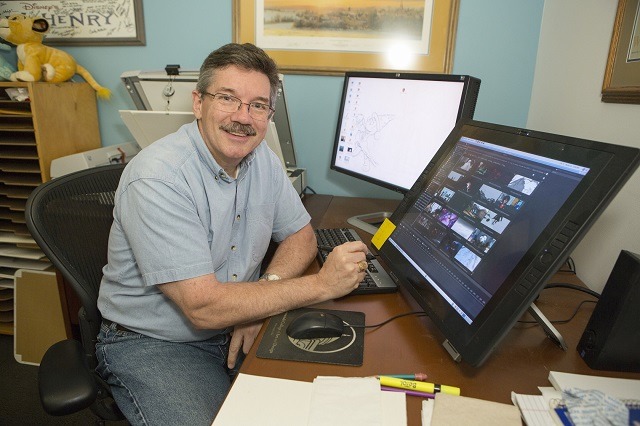 Legendary Disney Animator Mark Henn's Future Projects
ADVERTISEMENT - CONTINUE READING BELOW
Kids from the '80s, '90s, '00s, and the current generation have this man to thank for making their childhood characters come to life. Mark Henn has had a hand in classic Disney films such as Beauty and the Beast, Lion King, Mulan, Aladdin, Pocahontas, Emperor's New Groove, Meet The Robinsons, Moana, and too many to count. Mark also created the official portrait of Mickey Mouse for the Disney mascot's 90th anniversary.
During his talk, Mark discussed his beginnings in the animation industry and how we was able to meet six of the "Nine Old Men," Disney's original animators. Eric Larson, one of the core Disney staff, was Mark's mentor. Then, the famed animator showed the audience sketches from his older works like Lion King, 2D reels of Wreck-It Ralph and Moana, a Big Hero 6 3D-test animation that featured blocks instead of the computer-generated models, which made for an entertaining watch.
ADVERTISEMENT - CONTINUE READING BELOW
Out of the numerous animated productions that he worked on, Mark shares that while he loves all of them, there's one movie that holds sentimental value: Mulan. He was assigned to animate both the heroine and her father and develop the relationship between as told through their facial expressions and movements. His apperance was definitely the main event for Hall Disney especially for aspiring artists and animators.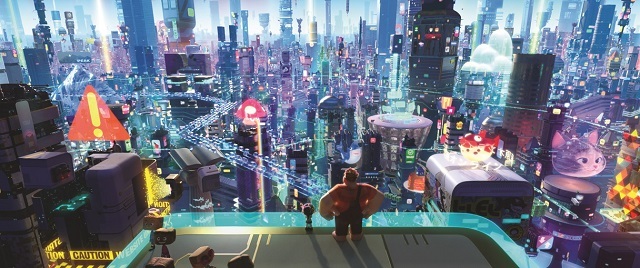 ADVERTISEMENT - CONTINUE READING BELOW
Warning: Slight spoilers ahead! (Although not too much since we're not Disney villains.) The good news: Ralph and Vanellope still hang out after work. The bad news: Vanellope will deal with a major problem that will require her and Ralph to visit the Internet, kickstarting the events of the sequel. Also, viral videos become an important factor. It's coming out on November so more will be revealed in time.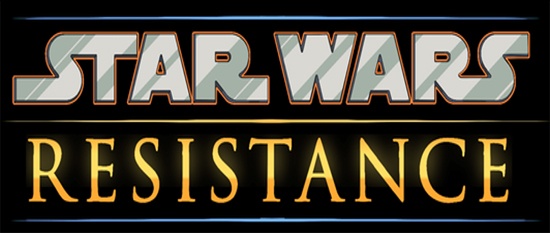 Star Wars Resistance TV Series
ADVERTISEMENT - CONTINUE READING BELOW
This upcoming animated series will take place before the events of The Force Awakens and will focus on a young Resistance pilot named Kazuda Xiono. The show will feature voices from Oscar Isaac and Gwendoline Christie, who reprise their roles as Poe Dameron and Captain Phasma, respectively. Star Wars Resistance is coming out on October 2018.
Video-Game Updates and Comic-Book Releases
This year will be epic for Marvel Comics because fans will see the return of the Fantastic Four (August 2018), the debut of Gwen's new codename Ghost Spider (TBA 2018), Return of Wolverine (September 2019), where he's sporting all-new heated claws, and the recently released Infinity Wars Prime, where Thanos is already dead but a greater threat emerges.
Cloak & Dagger Blooper Reel
Superhero TV series Cloak & Dagger's first season touches on some heavy topics such as police brutality and oppression—subject matters that do need the platform to be discussed. Seeing the cast unwind in between these intense performances was an interesting sight since we're so used to seeing them in a serious setting. The second season will feature a new villain, Mayhem, so we can't wait to see her live-action version soon.
ADVERTISEMENT - CONTINUE READING BELOW
Marvel Stud10s Clip
As for the MCU, they showed fans that special 10-year anniversary clip looking back at a decade of accomplishments. After screening that, Hall M's crowd started chanting for a Captain Marvel trailer. But it was not meant to be but it certainly showed that there was enough hype around the film that hopefully Marvel grants us a teaser in the near future.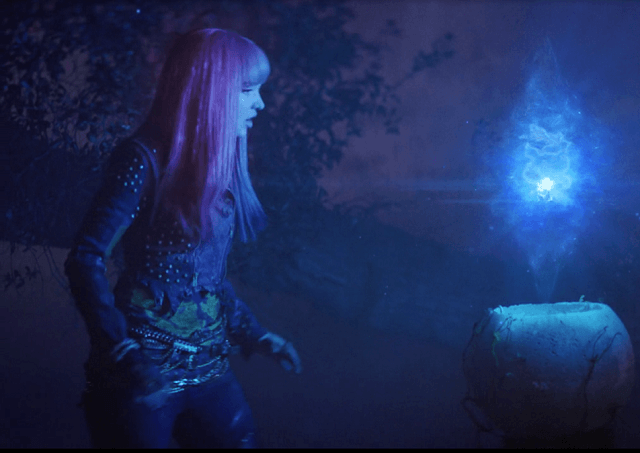 Descendants 3 Backstage
ADVERTISEMENT - CONTINUE READING BELOW
With the third installment of the Descendants musical franchise coming out on September 2019, there's a long way to go before we can finally see our rebel heroes again. Fortunately, Dove Cameron (who plays Mal in the films) gives a walk-through of the D3 rehearsals and we see some familiar faces from both the first and second movies. Among some of the new characters we saw moving and grooving were Smee's twin sons and Dr. Facilier's daughter.
Special Messages From Comic-Book Artists
Several staff from Marvel Comics had a special message for their fans regarding their upcoming titles. But one of the most entertaining ones was an interview of Charles Soule (who worked on the upcoming Return of Wolverine along with Steve McNiven) discussing Wolverine's heat-claw powers and how it can probably toast bread.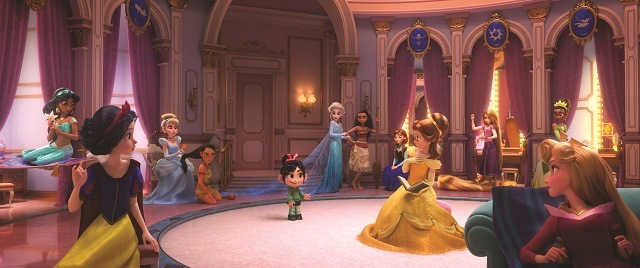 The Entire Wreck-It Ralph 2 Scene Featuring The Disney Princesses
ADVERTISEMENT - CONTINUE READING BELOW
The trailer featuring Vanellope meeting Snow White, Ariel, Belle, Sleeping Beauty, Tiana, and the other Disney Princesses was enough to get fans hyped. But then Hall D dropped the entire scene out of nowhere and the crowd went wild. Three words: Princess Slumber Party!
Load More Stories