10 Interesting Details That Will Make You Want to Watch Crazy Rich Asians, Stat
Blink, and you might miss an exciting cameo.
The highly anticipated movie adaptation of Crazy Rich Asians is finally out in local theaters today. We're sure you're excited to see it, or maybe you already have—either way, we round up a few behind-the-scenes details about the movie that you aren't going to want to miss.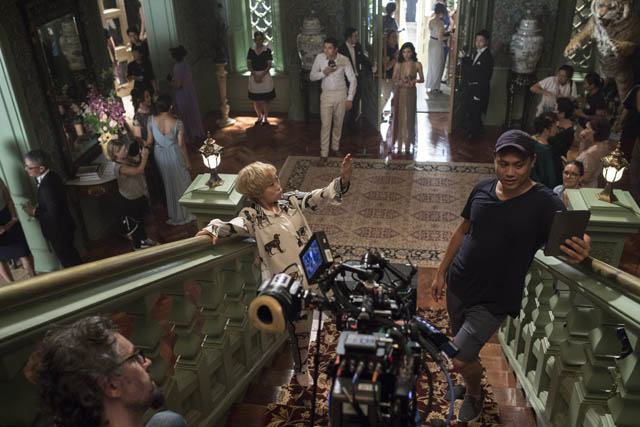 Tyersall Park is a real-life estate in Singapore.
ADVERTISEMENT - CONTINUE READING BELOW
If you've ever considered visiting the Young family mansion, the real-life 19th-century historical estate is located by Holland Road and Tyersall Avenue. The set for Shang Su Yi's home was, in reality, two abandoned mansions situated on the estate grounds, according to Architectural Digest.
Kevin Kwan did not have a hand in the movie's script.
The Crazy Rich Asians author left the writing to screenwriters Adele Lim and Peter Chiarelli. "Between their vision and [director Jon M. Chu's], they really supercharged it," Kwan says, which immediately manages expectation. "Itâs one thing to describe a scene when you have 30 pages to create this world, but, in a movie, you have a split second. People respond immediately.
Kwan does make a cameo appearance during the beginning of the film.
The film includes a Mahjong scene, which is a tribute to The Joy Luck Club.
We won't get into detail but the movie added a mahjong scene reminiscent of the one in The Joy Luck Club, which was the last movie that featured a predominantly Asian cast 25 years ago.
ADVERTISEMENT - CONTINUE READING BELOW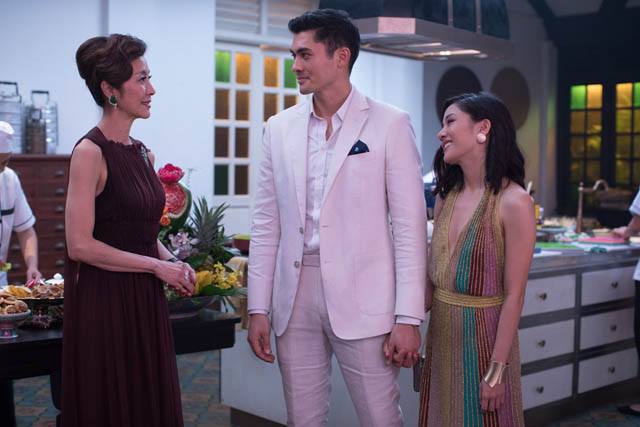 The family that inspired Crazy Rich Asians makes a "cameo."
There are several Easter eggs that only either true die-hard fans or the most observant watchers will notice such as Kevin Kwan's cameo and scattered Post-It notes, but one stands out: A photo of the family that inspired Crazy Rich Asians can be spotted in one pivotal scene between Eleanor Young and Rachel Chu atop one of Tyersall Park's staircases. Blink and you'll miss it.
ADVERTISEMENT - CONTINUE READING BELOW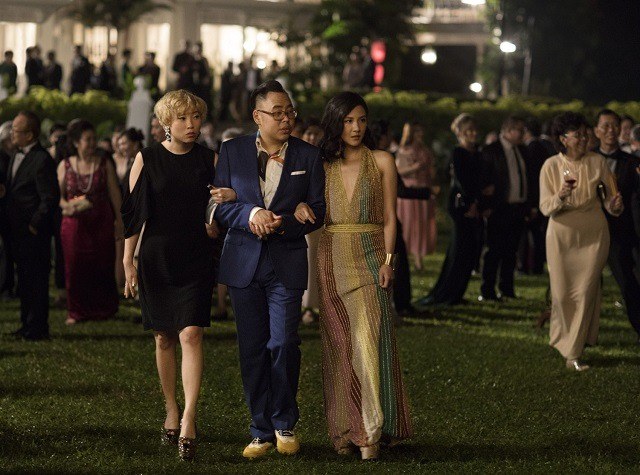 Manila-born comedian Nico Santos plays Nick's second cousin.
Yup, there are actually two Filipinos in the cast of Crazy Rich Asians. Apart from the highly publicized appearance of Kris Aquino, Filipino comedian Nico Santos plays Nick's scene-stealing cousin, Oliver. In an interview with SPOT.ph, he shares what it was like to bond with the cast: "We really bonded right away. It was instant chemistry with all of us. It felt like you were hanging out with all your cool cousins that you hadn't seen in a while. That's what it felt like. We ate dim sum every day, we sang karaoke every night. We partied when we weren't working. It was just a really amazing experience."
ADVERTISEMENT - CONTINUE READING BELOW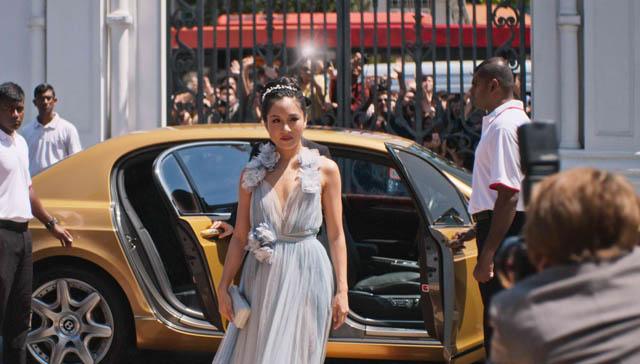 Three words: The extravagant fashion.
The movie's costume designer, Mary Vogt, tells South China Morning Post that after the film was announced, she received a box of 30 couture dresses from Ralph Lauren. "[Fashion] designers were clamouring" to be worn in the movie, she says. In fact, most of the scenes wouldn't have as much as impact if it weren't for the clothes: Rachel Chu's (Constance Wu) ethereal, pale blue Marchesa gown, Princess Intan's (Kris Aquino) yellow Michael Cinco gown, and Astrid Leong's (Gemma Chan) Christian Dior ensemble, to name a few.
ADVERTISEMENT - CONTINUE READING BELOW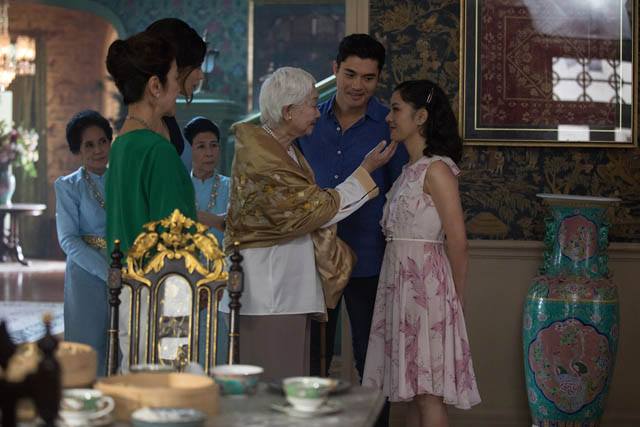 Lisa Lu's casting might be another nod to The Joy Luck Club.
She plays Nick's grandmother, Su Yi, in Crazy Rich Asians, but people who have seen the 1993 film The Joy Luck Club will know her as the character of An-mei Hsu, the mother of Rose Hsu Jordan.
ADVERTISEMENT - CONTINUE READING BELOW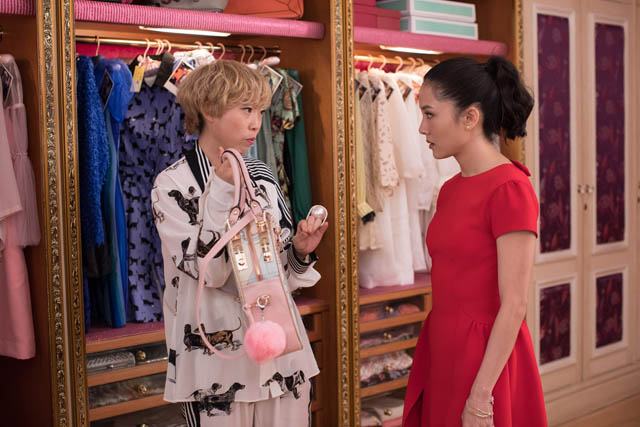 Comedic duo Ken Jeong and Awkwafina were allowed to improvise their characters.
Jeong revealed in an interview with Esquire that director Jon Chu allowed Awkwafina and Jeong—Goh Peik Lin and Goh Wye Mun respectively—to improvise some of their scenes. He said of his on-screen daughter, "I love working with Nora—Awkwafina—because we hadn't met prior to [filming], but we were on the same page comedically."
ADVERTISEMENT - CONTINUE READING BELOW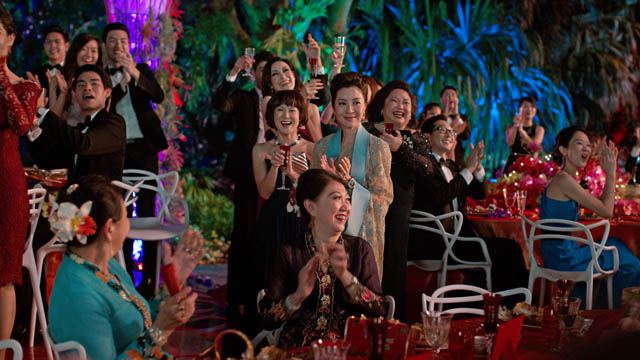 The cast became so close during filming, they formed a 51-person group chat that they remain active on.
Victoria Loke, who plays Fiona Cheng in the film, told Page Six, "We have a group chat that we still all text on, even till today." She added, "I'm going to open my phone later and have 45 messages because that's how often we text."
ADVERTISEMENT - CONTINUE READING BELOW
The movie comes with an end-credit scene that hints at a sequel.
We won't say anything further but we advise you to stay put after the credits start rolling.
This story originally appeared on Townandcountry.ph. Minor edits have been made by the Spot.ph editors.
Recommended Videos
Load More Stories