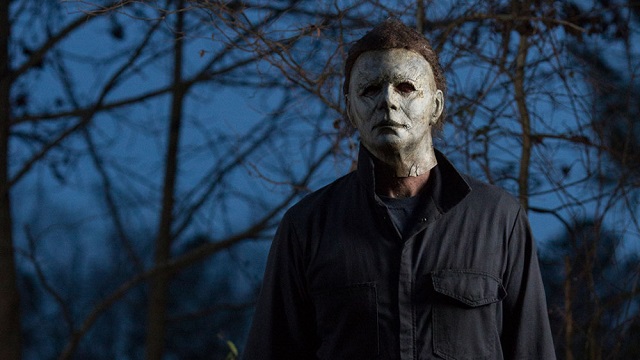 (SPOT.ph) In 1978, seminal director and auteur John Carpenter came out with Halloween, a story about a masked serial killer that spawned a franchise of over 10 films, a host of merchandise, and inspired many slasher films. The story of Michael Myers has been told and retold in the decades since, including a pair of notable remakes by Rob Zombie in 2007 and 2009, but nothing has since quite captured the magic of the original—until now.
ADVERTISEMENT - CONTINUE READING BELOW
2018's Halloween is a direct sequel to the first film that does away with all the others, leaving only the original and this story that takes place 40 years later as the only canonical Halloween films. Jamie Lee Curtis returns to the franchise as sole survivor Laurie Strode, now a grandmother estranged from her daughter Karen (Judy Greer) and kept away from her grandchild Allyson (Andi Matichak). Having gone through the trauma of surviving Michael Myers, Laurie had raised Karen in a paranoid environment, training her for the eventuality of the killer's return.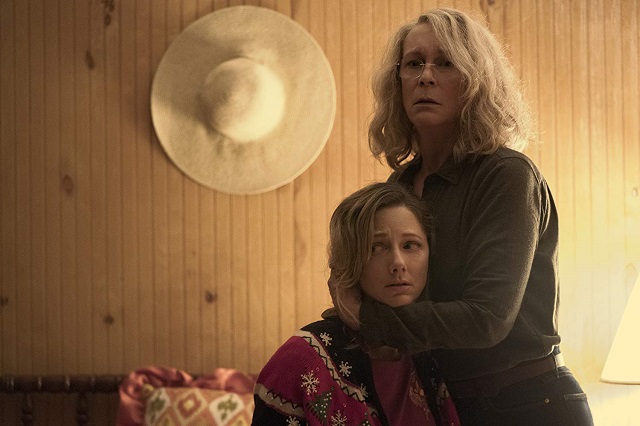 From the opening sequence where British investigative podcasters Aaron Korey (Jefferson Hall) and Dana Haines (Rhian Rees) visit Myers at the penitentiary, director David Gordon Green manages to set the tone of a palpable menace. As Myers—played in the unmasked scene by original actor Nick Castle—stands silently in the prison courtyard while all the other inmates howl and go mad with an unseen terror, it sets the tone for the film and only ratchets up from there.
Green has considerable range in his work, having directed dramas, thrillers, as well as comedies (he's behind the hilarious Pineapple Express), and puts all his talents to work here. Written by Green, Jeff Fradley, and frequent collaborator Danny McBride, the story pays tremendous homage to the original and works extremely well both as a sequel and a reboot of the franchise. John Carpenter updates his already-amazing score to feel both modern and retro with synthesizers, and fans of the original will get chills from the opening credits that echo 1978 in all the best ways.
ADVERTISEMENT - CONTINUE READING BELOW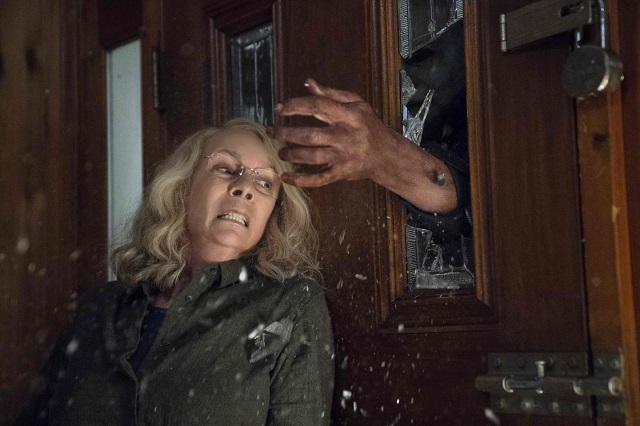 Dr. Samuel Loomis is gone, with the original actor Donal Pleasence having passed on in 1995. He is replaced by Dr. Ranbik Sartain (Haluk Bilginer), a psychiatrist who has an unhealthy obsession with Myers' case. After Korey and Haines visit Myers at the facility, they're directed to find Laurie, who is now a hermit holed up in a fortress that to any outsider would seem a bit of overkill. The film builds up Laurie's trauma so well that it's clear that she's still shaken by events from four decades ago. But the rest of the world has moved on, making her battle that much more lonely.
ADVERTISEMENT - CONTINUE READING BELOW
In one conversation, Allyson's friend puts it into perspective, saying, "by today's standards, a person killing a few people with a knife isn't that big a deal." And he's right. The film faces the reality of an America where dozens of victims are mowed down in one go by crazed gunmen head on. On paper, Michael Myers doesn't seem that awful in 2018. But it's a false sense of security and the audience knows it, because only Laurie and the audience knows that Michael Myers isn't just a crazy guy with a knife. Michael Myers, or The Shape, is pure evil. He isn't a basket case or an angry white guy, he's a malevolent force of nature driven to kill anything in his path. And that path leads to Laurie Strode.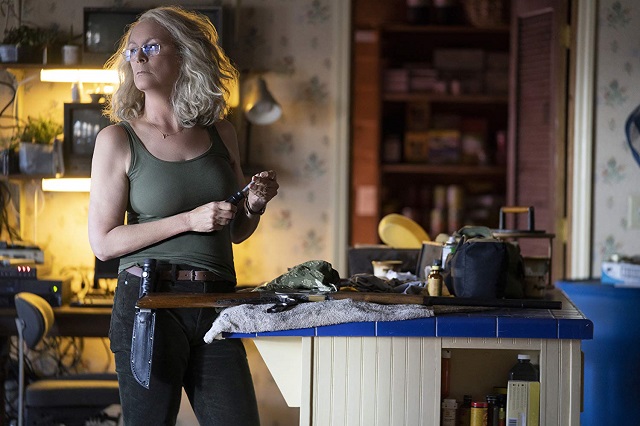 ADVERTISEMENT - CONTINUE READING BELOW
The most wonderful thing about Halloween is that it brings everything full circle. In order to fully appreciate this homage, one must be familiar with the unforgettable scenes from the original. The film works absolutely fine on its own, but it becomes a treasure trove of Easter eggs and homages for fans of the first film. The idea that Michael and Laurie are fated to meet is deeply entrenched in the story, and this time, Laurie has the added vulnerability of having a family to protect.
Halloween is a sequel done right. It's sort of a remake because it retreads the same iconic scenes and themes from the original, and uses the same (or at least similar) characters. The film has gruesome deaths but never overly graphic for the sake of shocking the audience, and that's partly what's brilliant about the film. Green exercises so much restraint in a genre that lends itself so easily to graphic violence. He is masterful enough to only show what's necessary and the extremely violent deaths that happen on-screen are few and far between. The discovery of a brutally mangled body delivers just as much sickening horror as the actual killing. There's no desire to look away, but instead, audiences become fixated on the stillness of the scene.
ADVERTISEMENT - CONTINUE READING BELOW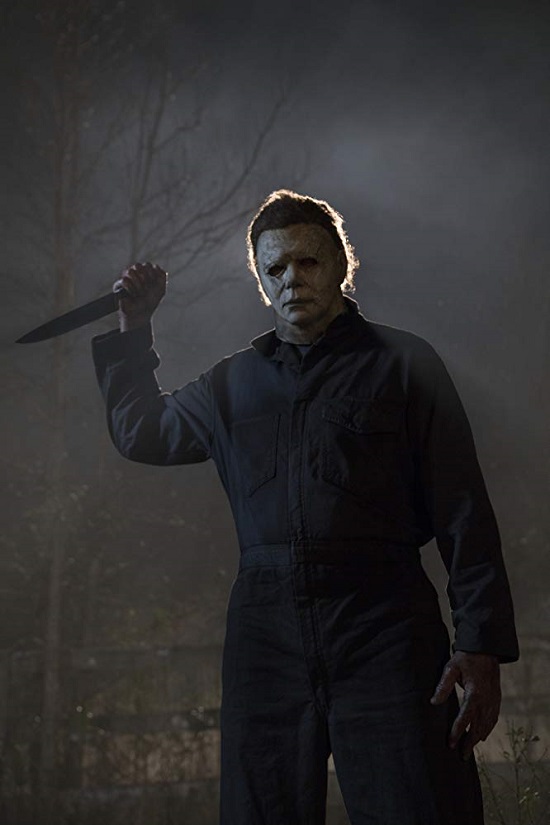 But make no mistake, Michael Myers kills. Although spaced well, Michael kills violently and graphically, demonstrating a physicality and strength that's truly terrifying. Myers' hulking figure is an unstoppable force, lifting grown men and women with supernatural ease and snapping their necks like twigs. Although Myers' weapon of choice is the kitchen knife, he will kill with anything, from hammers to his bare hands. But if Michael is the Unstoppable Force, then Laurie is the Immovable Object.
ADVERTISEMENT - CONTINUE READING BELOW
Their inevitable clash as Laurie holes up in her fortress, for an encounter she's prayed for 40 years, is the delightful climax to the story. "I've prayed for him to escape," Laurie tells officer Frank Hawkins (Will Patton). "Why would you pray for that?" He asks her. "So I could kill him," she replies coldly. It's a brilliant declaration of war that Laurie needs in order to get closure, but officer Hawkins puts it bluntly: "Well, that's a stupid thing to pray for."
Laurie's prayers were answered and audiences finally get a showdown that's been decades in the making. A nearly 60-year-old Curtis is at her best, looking fantastically fit and completely badass, holding a shotgun and flashlight searching fearlessly for the man who killed her friends. Halloween is an extremely well-crafted film and one of the most thrilling slasher films and near-perfect sequels you'll get to see. It's rare to come away from a slasher with a great sense of satisfaction, but Halloween delivers it in spades.
ADVERTISEMENT - CONTINUE READING BELOW
Rating: 5 out of 5 Spots
Halloween opens in cinemas on October 24.
Photos courtesy of United International Pictures
Share this story with your friends!
---
Help us make Spot.ph better!
Take the short survey
More Videos You Can Watch
Load More Stories