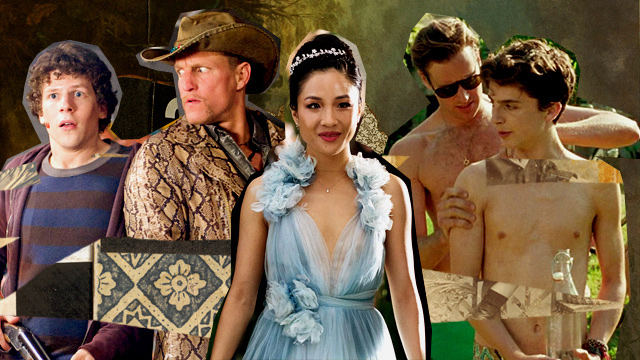 (SPOT.ph) Year after year, there are movies that just are too good, you just have to see them twice. Of course, you can always watch them again when they hit a streaming service or come out on DVD sooner or later, but it's even better when a sequel for the film is announced, because that means you get to see more from your fave characters. We list down the follow-ups we're most excited to see in the coming years.
ADVERTISEMENT - CONTINUE READING BELOW
The Lego Movie: The Second Part
Premiere date: February 8, 2019
The Lego Movie probably surprised the adults when they found themselves laughing louder than the kids in the cinema. They're not to blame, though. The Lego Movie puts together beloved characters from different franchises and places them in one snarky, tongue-in-cheek comedy that kids won't entirely understand, but will buy toys of anyway. You can expect just the same humor in The Lego Movie: The Second Part since Phil Lord and Christopher Miller, the writer and director tandem of the original film, are serving as producers and co-writers. The film follows Emmet (voiced by Chris Pratt) as he saved his new girlfriend Wyldstyle (voiced by Elizabeth Banks) from an evil minidoll named Sweet Mayhem (voiced by Stephanie Beatriz) who kidnaps all of Emmet's friends.
It: Chapter 2
Premiere date: September 6, 2019
It scared children and adults alike when it premiered in 2017. The film, set in 1989, follows the seven children of "The Losers Club" who are followed around by a terrifying clown called It or Pennywise the Dancing Clown (played by Bill Skarsgård). Twenty seven years later, the kids are all grown up and are returning to their hometown Derry, fulfilling their promise to finally end It. The sequel will see James McAvoy, Jessica Chastain, and Bill Hader take on the terrorizing clown (still played by Skarsgård).
ADVERTISEMENT - CONTINUE READING BELOW
Recommended Videos
Zombieland 2
Premiere date: October 19, 2019
Tallahassee (Woody Harrelson), Columbus (Jesse Eisenberg), Wichita (Emma Stone), and Little Rock (Abigail Breslin) are teaming up again for Zombieland 2, a decade after the original was released. Also returning to the zombie-pocalypse is the original movie's director Ruben Fleischer and writers Paul Wernick and Rhett Reese (who also wrote Deadpool). The dysfunctional "family" will be back fighting against newly evolved zombies with help from fellow human survivors.
Frozen 2
Premiere date: November 27, 2019
It seems that there's no letting go of this blockbuster hit, even after two short films, a Disney on Ice production, a Broadway musical, and just tons of merchandise. Chris Buck and Jennifer Lee will be returning as directors while Kristen Bell and Idina Menzel will also be reprising their roles as Anna and Elsa, respectively. No plot points have been revealed yet, though Evan Rachel Wood and Sterling K. Brown are confirmed to have joined the cast.
ADVERTISEMENT - CONTINUE READING BELOW
Top Gun: Maverick
Premiere date: June 6, 2020
It's hard to believe it's been more than three decades since 1986's Top Gun—mostly because Tom Cruise doesn't look to have aged at all. But we'll get to see Pete Mitchell a.k.a. Maverick (Cruise) back in the cockpit soon. This time, he'll be leading a new generation of cadets, one of whom is the son of the (not-so-spoiler alert!) late Nick Bradshaw a.k.a. Goose (played in the original by Anthony Edwards). And if Cruise wasn't enough to get you swooning, Goose's son is reportedly going to be played by Miles Teller.
Avatar 2
Premiere date: December 18, 2020
It feels like it's been forever since we last saw Jake (Sam Worthington) live with the huge, blue-skinned Na'vi on an alien planet. A sequel for 2009's hugely successful Avatar (it earned nearly U.S. $3 billion!) was planned to be released in 2014, but its release kept being pushed back because the people behind the film are working on new technology to capture scenes underwater. But it's not just Avatar 2 that's in the works—James Cameron is also working on Avatar 3, 4, and 5 all at the same time. The good news is, Zoe Saldana has said that she's finally finished filming for the second and the third installments, but there's no news yet on what they're about.
ADVERTISEMENT - CONTINUE READING BELOW
Crazy Rich Asians 2
Premiere date: 2020
When the movie adaptation of Kevin Kwan's best-selling Crazy Rich Asians was first announced, there were already talks of a sequel, given that the book is part of a trilogy. A follow-up was officially confirmed not long after Crazy Rich Asians became a box-office (not to mention critical) success. It will still be helmed by Jon M. Chu, though that also means its release might get even more delayed since he's also working on a movie adaptation of Lin-Manuel Miranda's musical, In the Heights. The sequel will most likely be based on China Rich Girlfriend, the second installment in the book series. It continues the story of Nick (played by Henry Golding) and Rachel's (Constance Wu) engagement and explore Rachel's reunion with her long-lost father as well as Astrid's (Gemma Chan) new romance.
Baby Driver 2
Premiere date: TBA
When a film with a budget of only U.S. $34 million earns as much as U.S. $227 million, you can be sure that it's bound to spawn a sequel. That's the case with the music-filled Baby Driver, which stars Ansel Elgort as Baby, a hearing-impaired getaway car driver for heists. Director Edgar Wright (Shaun of the Dead, Hot Fuzz) has already confirmed that the sequel is already in the works and even teased the sequel during Baby Driver's one-year anniversary. No specific release date has been announced as of writing.
ADVERTISEMENT - CONTINUE READING BELOW
Call Me By Your Name 2
Premiere date: TBA
The follow-up to Elio (Timothée Chalamet) and Oliver's (Armie Hammer) idyllic summer romance is yet to be finalized, but Chalamet has said that he and Hammer are "1000% in." Hammer has also revealed that "people are working on it and trying to make it happen." The sequel is reportedly going to follow Oliver's life as a married man, around five or six years after the events of the first film. Guadagnino is working on the story with Call Me By Your Name's author, Andre Aciman and is thinking of having Dakota Johnson (the star of his horror film Suspiria) play Oliver's wife. The only problem is, Guadagnino can't seem to decide on the title, saying, "It cannot be Call Me by Your Name Two."
I Love You, I Do
Premiere date: TBA
Best friends Carson (Maja Salvador) and Dio (Paulo Avelino) might not have gotten their fairytale happy ending because of Pathy (Jasmine Curtis-Smith), but things might just change because a sequel to I'm Drunk, I Love You has been announced. Writer JP Habac teased fans with a photo of a script he's working on, entitled I Love You, I Do. Details are still scarce, but if the title and the ring emojis in his tweet are any indication, the sequel will probably see someone getting married. The only question is: Who?
ADVERTISEMENT - CONTINUE READING BELOW
Share this story with your friends!
---
Help us make Spot.ph better!
Take the short survey
Load More Stories