(SPOT.ph) It has already been two weeks since horror-thriller Bird Box caught everyone's attention, sparking reviews, discussions and, of course, memes that continue to make rounds in social media. It goes to show just how many enjoy watching films that keep them on the edge of their seats in suspense. 2019 is shaping up to be an exciting year for thrill-seeking movie buffs, so we round up 10 heart-racing movies you can look forward to this year!
Velvet Buzzsaw
Directed by: Dan Gilroy
Release date: February 1
The team that brought us Nightcrawler is back at it again with Netflix's Velvet Buzzsaw, which sets the premise of this horror film against the backdrop of L.A.'s contemporary art scene. When paintings from a recently deceased artist are unearthed, local gallery owner Morf Vandewalt (Jake Gyllenhaal) decides to put them up for public viewing. What they don't know is that a sinister force lies beneath each painting, putting everyone who bought them in danger.
ADVERTISEMENT - CONTINUE READING BELOW
The Prodigy
Directed by: Nicholas McCarthy
Release date:  February 8 (U.S.)
If you've been following the horror genre (which we assume you do, since you're currently reading this list), then you'll probably find Miles (Jackson Robert Scott) familiar: He's played by the actor who portrayed Georgie from It (2017). The Prodigy is about a gifted child whose disturbing behavior convinces his mother Sarah (Taylor Schilling) that there might be evil, supernatural forces threatening to overcome her son.
Us
Directed by: Jordan Peele
Release date: March 15 (U.S.)
This psychological thriller tells the story of a family trip gone wrong. Gabe (Winston Duke) and Adelaide Wilson (Lupita Nyong'o) take their children to a beach house so they can spend some time with their friends, but things take a dark turn when their strange doppelgängers arrive. What seems to set this apart from other thrillers is the underlying imagery presented by the characters' twisted mirrors.
The Curse of La Llorona
Directed by: Michael Chaves
Release date: April 19 (U.S.)
Based on a well-known Mexican folklore about a ghost searching for her lost children, the movie follows the story of a social worker who takes on the case of a troubled mother suspected of child endangerment. As she looks into the case, she finds that there's more to the story than she'd originally thought, and the truth behind it might just put her own kids in danger, too.
Child's Play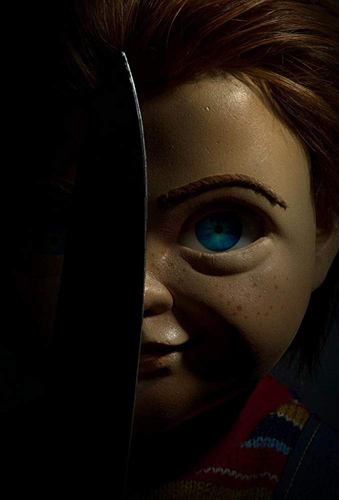 ADVERTISEMENT - CONTINUE READING BELOW
Directed by: Lars Klevberg
Release date: June 21 (U.S.)
After tormenting the previous generation in the 1998 film of the same name, Chucky is back in the reboot of this well-known slasher film about a mother who gives her son a toy doll for his birthday, unaware that it would only bring them danger. Whether it lives up to the original is still up in the air, but it's sure to spark nostalgia (or trauma, more likely) for those who watched the first film.
The New Mutants
Directed by: Josh Boone
Release date: August 2 (U.S.)
Veering from the usual movie franchises for the X-Men series, The New Mutants revolves around darker themes surrounding a strange facility, where five young mutants are held against their will. The story is based on a Marvel comics of the same name, although the film seems to dive deep into horror. It's been delayed for some time now, but hopefully its 2019 release date sticks this time around.
ADVERTISEMENT - CONTINUE READING BELOW
Pet Sematary
Directed bys: Kevin Kölsch, Dennis Widmyer
Release date: August 13 (U.S.)
The upcoming Pet Sematary movie, a remake of the 1988 film of the same title and an adaptation of the Stephen King novel, follows the story of a family who moves into a new neighborhood. Deep into the woods, they find a burial ground, labeled with the words Pet Sematary, where the town kids are said to bury their deceased pets. Louis (Jason Clarke) receives a warning about what lies beyond the uncanny site, but he ignores it, making a mistake that puts his family in grave danger (no pun intended).
It: Chapter Two
ADVERTISEMENT - CONTINUE READING BELOW
Directed by: Andy Muschietti
Release date: September 6 (U.S.)
Pennywise (Bill Skarsgard) returns in the sequel of the 2017 movie It. Set 27 years after the events of the first movie, the It: Chapter Two shows the members of the Loser's Club coming back to town and reuniting to defeat Pennywise, a supernatural being that has taken the lives of many children. The franchise is also based on Stephen King's work.
Grudge
ADVERTISEMENT - CONTINUE READING BELOW
Directed by: Nicolas Pesce
Release date: September 17 (U.S.)
The vengeful ghosts that we all love to hate are back in a reboot starring Andrea Riseborough, Demián Bichir, John Cho, Lin Shaye, and Jacki Weaver. It's expected to follow the same plot from the 2004 movie, which was adapted from the original Japanese film Ju-on: The Grudge (2002). The story is centered around a house haunted by ghosts who stop at nothing to kill those who step foot in their cursed home.
Polaroid
Directed by: Lars Klevberg
Release date: TBA
If you love taking photos, you might want to steer clear of this film once it's out. Bird Fitcher (Kathryn Prescott) is delighted to find an old Polaroid camera from an antique store. But it doesn't take long for her to realize that something isn't quite right about the camera as one by one, the people she'd taken photos of start meeting tragic, violent deaths. It's only a matter of time before the force behind it kills them all.
ADVERTISEMENT - CONTINUE READING BELOW
Share this story with your friends!
---
Help us make Spot.ph better!
Take the short survey
More Videos You Can Watch
Load More Stories