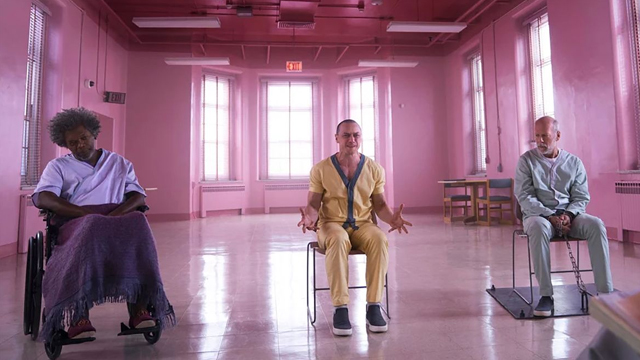 (SPOT.ph) Glass is the third installment in M. Night Shyamalan's Unbreakable series, a trilogy of films which began with 2000's Unbreakable featuring Bruce Willis as the invulnerable David Dunn and Samuel L. Jackson as the extremely fragile Elijah Price, a.k.a Mr. Glass. Shyamalan surprised and excited audiences with the twist ending to 2017's thriller Split, which features James McAvoy as Kevin Wendell Crumb, a serial killer with dissociative identity disorder and 23 distinct personalities. In an unexpected turn, Shyamalan set Split in the same universe as Unbreakable, setting up the final chapter in his ode to comic book superheroes, this time titled with a reference to the mass murderer Elijah Price.
ADVERTISEMENT - CONTINUE READING BELOW
M. Night Shyamalan was thrust into the spotlight with The Sixth Sense in 1999, a supernatural thriller with a twist that was so well-received that many hailed him as the next great director. He then went on to direct a spate of films that were less praiseworthy, including the self-indulgent Lady in the Water; The Last Airbender, an abysmal adaptation of the beloved Nickelodeon series; and the incomprehensible and dull After Earth with Will and Jaden Smith. With expectations set accordingly, Shyamalan appeared to return to form with the immensely entertaining Split, with McAvoy blowing audiences away through his remarkable performance as the various personalities of Kevin Wendell Crumb, a.k.a. The Horde.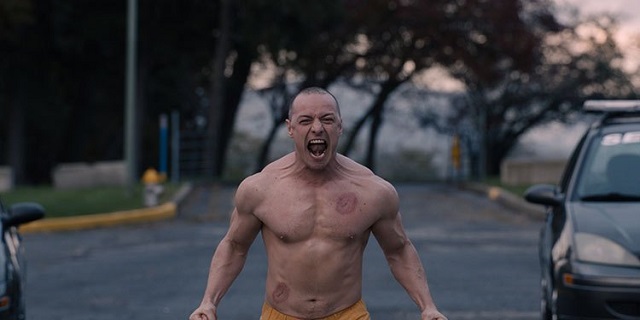 ADVERTISEMENT - CONTINUE READING BELOW
Recommended Videos
Glass picks up where Split left off, with David Dunn, who has fully embraced his role as a super-powered vigilante nicknamed The Overseer, in pursuit of the Horde, who has kidnapped new victims. Spencer Treat Clark, who played Dunn's son in Unbreakable, reprises his role and is now an adult who assists his father in his pursuit of criminals. Other characters from the past films such as Elijah's mother (Charlayne Woodard) and Casey Cooke (Anya Taylor-Joy), the only victim to survive The Horde, also return to play critical parts in the film.
Most of the film takes place in a mental institution, where Mr. Glass has been held in sedated captivity for the past eighteen years. Through the course of the film, all three main characters become patients of Dr. Ellie Staple (Sarah Paulson), who specializes in delusional disorders. Staple attempts to convince her patients that they have no superpowers, essentially gaslighting them into believing that their abilities are merely delusions of grandeur. This makes a large part of the film disturbingly uncomfortable, especially for viewers who have seen the first two films and know for a fact that the three characters have some form of superhuman ability. It feels like Dr. Staple is actively gaslighting the audience, too, and the whole "do they or don't they (have powers)" exercise seems counterproductive and anticlimactic for the finale of a three-film story arc. That said, Dr. Staple's motivations and technique are explained rather well in the end in usual M. Night Shyamalan fashion.
ADVERTISEMENT - CONTINUE READING BELOW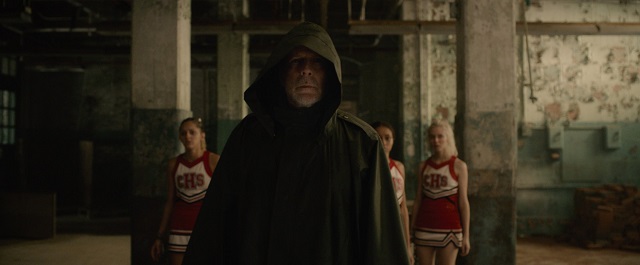 At some point in the third act, Glass takes a tragic turn that threatens to leave fans of the characters deeply disappointed. If the film had ended at that point, it would've been an extremely dissatisfying experience. But the story continues to unravel and we learn the true extent of Mr. Glass' machinations, making the film worthy of its title. Glass leaves the possibility open for more stories to be told in the world of the Eastrail 177 trilogy, named after the train disaster that ties all three films together.
ADVERTISEMENT - CONTINUE READING BELOW
The trilogy is Shyamalan's love letter to comic books, with Elijah's devotion to comics and his theory that comic books are an exaggeration of historical evidence to superhuman abilities reflecting the writer-director's love and belief in human potential. This is what makes Glass ultimately satisfying and inspiring, as he reminds audiences that there is much more that humans can aspire to. The conclusion of Glass is a meta commentary on the world today, where audiences are inured to special effects and superheroics through various media. Glass is a grounded take on the superhero genre, with understated displays of power and special effects that are extremely restrained by today's standards.
Arguably, with sequels that arrived 16 and 19 years later, the Eastrail 177 trilogy retroactively becomes the first shared superhero cinematic universe. It's certainly the first auteur shared universe, with M. Night Shyamalan as the sole architect of the world and its characters.
ADVERTISEMENT - CONTINUE READING BELOW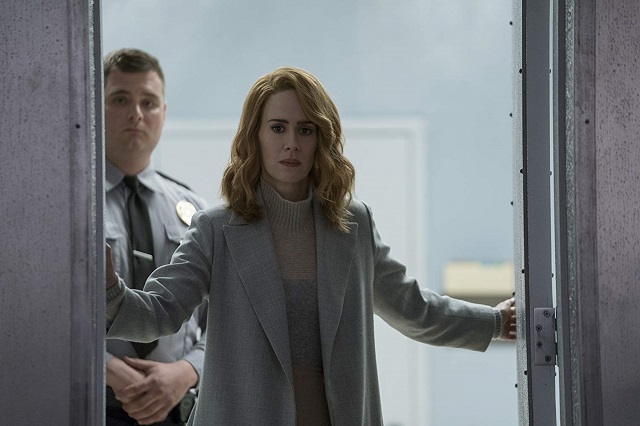 The film is paced very carefully, a slow-burn experience that seems to be the trademark of Shyamalan's storytelling. McAvoy's performance is utterly stellar, threatening almost to engulf the film and almost steals every scene he is in. Fortunately, he is set against equally commanding presences with Willis and Jackson, who both emanate their own energy to offset McAvoy's frenetic vibrance. Even Paulson holds her own as the hateful, gaslighting doctor. The framing frequently focuses on head shots and the clean symmetry of the three characters set against the antiseptic confines of Raven Hill Memorial Hospital. The music by West Dylan Thordson, who also scored Split, is wonderfully creepy, with grating strings whenever The Horde appears. Glass is deliberately restrained and subtle, always cautious not to cross the line of hyperbolic action lest it become a caricature of the genre it attempts to ground.
ADVERTISEMENT - CONTINUE READING BELOW
Glass is arguably M. Night Shyamalan's best film. Not in a groundbreaking way as The Sixth Sense, but rather as a culmination of almost 20 years of storytelling. He closes the chapter on characters he's introduced while setting up a new world with some potentially great stories. As Mr. Glass tells his mother in the climax, "This is an origin story," and it's spot on. While tonally uneven, with a questionably short grieving period for some players, Glass is a fitting and satisfying coda to the Unbreakable series. It is highly self-aware without being pandering or indulgent, sending off the world and characters that Shyamalan has created into what can be both a cathartic ending and exciting new beginning.
Rating: 4 out of 5 Spots
Glass is now playing in cinemas.
Photos courtesy of Universal Pictures
Share this story with your friends!
---
Help us make Spot.ph better!
Take the short survey
Load More Stories