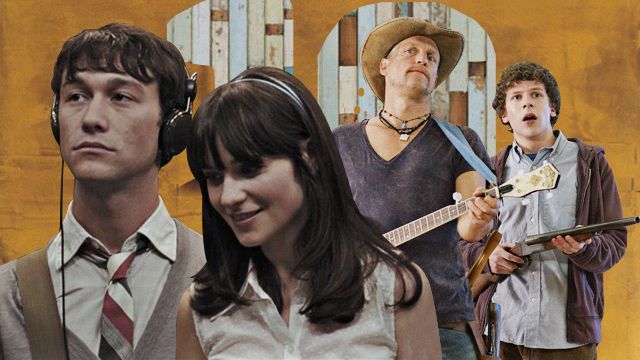 (SPOT.ph) 2009 doesn't seem like it was too long ago, but it's already been a decade! To remind us of how old we're all getting, we've come up with a list of 10 cinematic gems that are turning 10 years old this year. Do you remember seeing these in the cinema when they came out?
ADVERTISEMENT - CONTINUE READING BELOW
Avatar
Directed by: James Cameron
When Avatar was first announced, a lot of people mistook it for The Last Airbender (the movies had nothing to do with each other). The blue-skinned, humanoid creature film set in the fictional, highly evolved world of Pandora was considered to be one of the most ambitious for its time for all its amazing special effects. In fact, it's still the highest-grossing film in history, overtaking even Titanic. Keep your eyes and ears open because there's supposedly a sequel coming out in 2020!
The Hangover
Directed by: Todd Phillips
The Hangover is one of those films that makes you wish you could have a crazy weekend in Vegas. Bradley Cooper, Ed Helms, and Zach Galifianakis play three friends who somehow manage to lose Doug (Justin Bartha) on his bachelor party weekend, and they only have a few hours to find him before he completely misses his wedding. Even after all these years, you'll still be cracking up at the group's crazy hijinks.
Inglourious Basterds
Directed by: Quentin Tarantino and Eli Roth
When Inglourious Basterds came out, it was met with critical acclaim by viewers and critics alike. It's not hard to see why; the film explored an alternate historical plot point of World War II, where Allied officer (Brad Pitt) assembles a team of Jewish soldiers and plot out an assassination attempt on Nazi Germany's leaders. The whole movie had everyone holding their breaths, so it's definitely fun to watch more than once.
Zombieland
Directed by: Ruben Fleischer
With a sequel only coming out this year, it's pretty hard to believe that we first saw Emma Stone and Jesse Eisenberg take the leading roles for Zombieland nearly 10 years ago. The film made waves for its humorous take on the zombie apocalypse, and it combines an unlikely group who find themselves reluctantly sticking together to make their way to a safe haven in Los Angeles.
ADVERTISEMENT - CONTINUE READING BELOW
500 Days of Summer
Directed by: Marc Webb
500 Days of Summer's lovesick Joseph Gordon-Levitt had everyone swooning with his puppy-dog charm until they realized what the film was really about. He and Zooey Deschanel had great chemistry all throughout the film, and we bet you were secretly rooting for the two of them to stick together. It wasn't like your usual romance films, but that's probably what makes this movie so popular till now.
Fast & Furious
Directed by: Justin Lin
It's been 10 years since the fourth installment of the Fast & Furious franchise. In this action-packed movie, Dom (Vin Diesel) races against then-FBI agent Brian (Paul Walker) as he tries to investigate the murder of Letty (Michelle Rodriguez). This movie might also be where you first fell in love with Gal Gadot, who plays Gisele in the franchise. Fans still have a couple more films left to expect, with the two final movies coming out in 2020.
ADVERTISEMENT - CONTINUE READING BELOW
17 Again
Directed by: Burr Steers
17 Again was one of Zac Efron's first films after his successful High School Musical run, and here we saw him play the role of a man who is mysteriously returned to his 17-year-old body when his life is turning upside down. (Coincidentally, his character also plays basketball…Troy Bolton vibes, anyone?) The family-oriented movie was equal parts heartwarming and funny, and it posed a good question: Would you change your past but risk your present and future along the way?
Sherlock Holmes
Directed by: Guy Ritchie
When Robert Downey, Jr. wasn't donning the red and gold Iron Man suit, he was putting on Sherlock Holmes's deerstalker hat and detective coat. The film follows Holmes (Downey) and Dr. Watson (Jude Law) as they try to solve a string of murders happening in London, but when they find links to black magic and the world of the occult, they're suddenly faced with much darker threats than they first realized.
ADVERTISEMENT - CONTINUE READING BELOW
He's Just Not That Into You
Directed by: Ken Kwapis
This film featured a star-studded ensemble cast that included Jennifer Aniston, Ben Affleck, Bradley Cooper, Scarlett Johansson, and Drew Barrymore, among others, and the entire story revolved around the romantic trials that seem to haunt people in their 20s through their 30s. Even though the movie's turning 10, the scenarios can be all-too familiar to this day.
The Proposal
Directed by: Anne Fletcher
Sandra Bullock and Ryan Reynolds made a hilarious and heartwarming pair in The Proposal, where the high-powered Margaret Tate (Bullock) suddenly forces her overworked assistant (Reynolds) to marry her so she can avoid deportation. This film took the fake-dating plot to another level, and of course who can forget that hilarious "To the window, to the window" scene with Betty White?
X-Men Origins: Wolverine
Directed by: Gavin Hood
The fourth installment for the whole X-Men series, Wolverine explores the origin story of how Logan (Hugh Jackman) became a mutant as well as his relationship with his half-brother Victor Creed a.k.a. Sabertooth (Liev Schreiber). Even though Jackman hung up his Wolverine claws after Logan, we're sure you'll always remember him for his long-standing role.
ADVERTISEMENT - CONTINUE READING BELOW
Share this story with your friends!
---
Help us make Spot.ph better!
Take the short survey
More Videos You Can Watch
Load More Stories