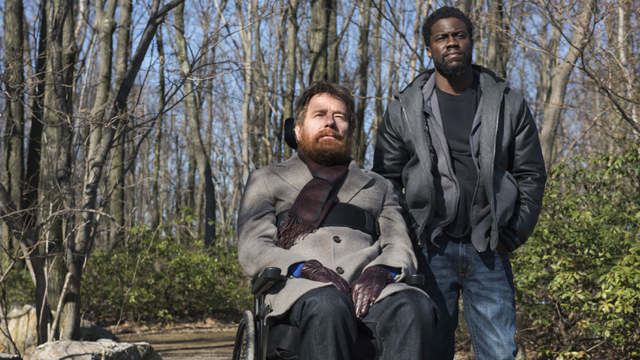 (SPOT.ph) Cantankerous white quadriplegic billionaire seeks caregiver (also known in the film as a "life auxiliary"), meets ex-con looking to make ends meet and keep out of jail, odd couple form a symbiotic relationship and become friends. In a nutshell, that's the plot of The Upside, the buddy comedy drama starring Bryan Cranston as billionaire Philip Lacasse and Kevin Hart as the parolee Dell Scott. 
ADVERTISEMENT - CONTINUE READING BELOW
The Upside is a remake of the critically acclaimed 2011 French film The Intouchables, which was based on the life of Corsican French aristocrat Philippe Pozzo di Borgo and his French Algerian caregiver Abdel Sellou. This time around, the events have been transplanted to New York, and Philip is a self-made businessman whose fortune ballooned from investing in start-ups rather than coming from old money and from being the director of Pommery champagne. It's an American twist to the tale, a nod to the land of opportunity.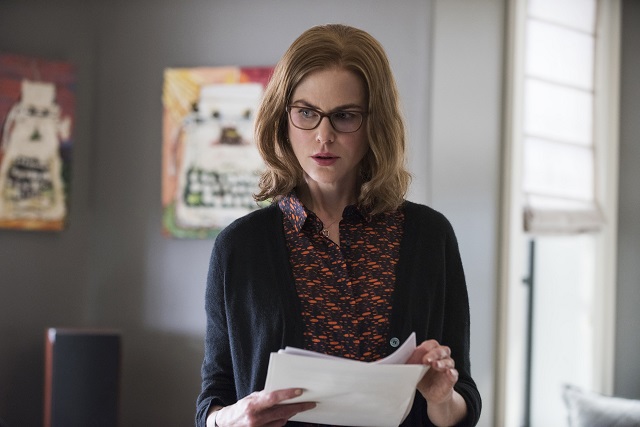 ADVERTISEMENT - CONTINUE READING BELOW
Recommended Videos
Nicole Kidman also stars as Yvonne, Philip's former employee and friend who's come to take care of him after his accident. The film takes memorable scenes from the original, including the opening scene where Dell and Philip are caught speeding and the pair con their way out by using Philip's disability. It's the classic odd couple: Black and white, rich and poor, businessman (or aristocrat) and ex-con, made only more interesting by the idea that it actually happened in some form.
The film departs somewhat from the original in its treatment of Philip's epistolary relationship with a woman named Lily (Eleanore in the French version) and its resolution. There's a harsh and sobering moment where audiences are reminded that it isn't at all easy to care for someone who is completely unable to care for themselves.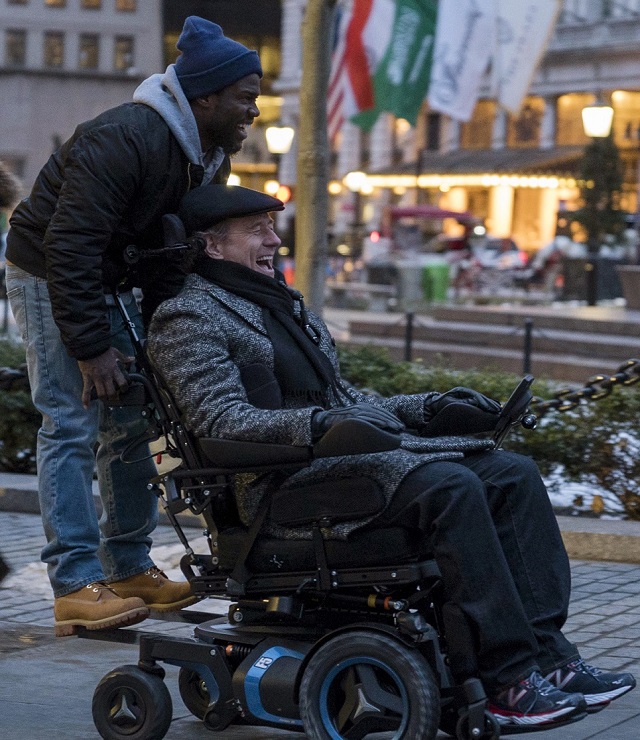 ADVERTISEMENT - CONTINUE READING BELOW
Parts of the film are uncomfortable in light of Hart's current controversy with past homophobic tweets, as Dell exhibits homophobia himself and is a womanizer as well. Dell is extremely unlikeable, coming into contact with Philip only because he needed signatures to prove he was looking for work without any real intention to be employed. The unlikeabilty perhaps reflects the real Abdel, and the struggle to empathize with him becomes part of the film's journey. That Philip was able to see potential beyond his gruff and mannerless exterior is credit to his discernment, and the real Philippe has said in an interview that Abdel was the only one who didn't look at him with pity.
Directed by Neil Burger (who helmed three of the Divergent films),The Upside is a completely safe and inoffensive piece of feel good cinema that takes audiences through the paces of two very different individuals teaching and learning from each other. The two form a genuine friendship over the course of Dell's employment, and the real Philippe and Abdel remain friends to this day.
ADVERTISEMENT - CONTINUE READING BELOW
Although it's refreshing to find that Philip isn't steeped in self-pity or resentment towards life, it also lends the film a somewhat bland and neutral tone, with just enough highs and lows to avoid it from being completely forgettable. The Upside is a sweet if predictable tale of two unlikely friends that should be good enough for a couple of hours' worth of entertainment.
Rating: 2.5 out of 5 Spots
The Upside is now showing in cinemas.
Photos courtesy of Pioneer Films
Share this story with your friends!
---
Help us make Spot.ph better!
Take the short survey
Load More Stories