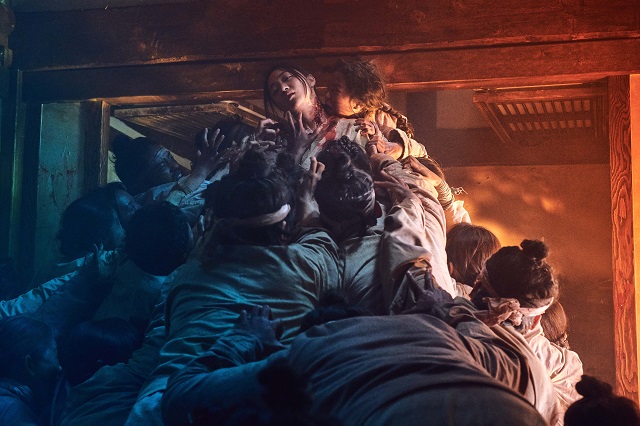 (SPOT.ph) There are zombie thrillers and there are period dramas—very rarely, if at all—do you see both of those in one show. But that's exactly what you get with Netflix's new K-Drama, Kingdom, which starts streaming today, January 25.
In the show set in the Joseon dynasty of Korea, the king is rumored to be dead and the kingdom is slowly succumbing to a mysterious plague. The Crown prince Lee Chang (Ju Ji-Hoon) is framed by Chief State Councillor Cho Hak Jo (Ryu Seung-yong) as a traitor, leading him to travel across the country in an effort to clear his name and look for answers. Along the way, he comes across strange creatures who are neither dead nor alive and attack at night. In his quest for answers and a cure, his best bet is Seo-bi (Bae Doona), a nurse who witnesses and survives the plague. 
ADVERTISEMENT - CONTINUE READING BELOW
SPOT.ph got to catch up with the stars of the show along with director Kim Seong-hun and writer Kim Eun-hee during Kingdom's press launch in Seoul. They talked to us about creating a show that's been nine years in the making and why this show isn't your usual zombie series. And based on their answers, we list down 10 reasons why Kingdom deserves the next spot on your binge-watch list.
There are terrifying zombies—lots of them.
You know it's a scary show if the actors themselves are afraid. Ryu Seung-yong talks about his experience filming a scene with a zombie who suddenly comes up to his face. "And I have to play a role that [doesn't] flinch, right? But I almost peed my pants. That was quite difficult for me," he hilariously says.  
Ju Ji-hoon also shares the scariest scene for him. "It's when the prince enters his father's chambers out of concern because no one would tell him what had exactly happened to the king. So he is hiding in there and finds a very strange shadow, and that was quite fearful for me, because the palace is supposed to be one of the most secure places in the planet, right?"
ADVERTISEMENT - CONTINUE READING BELOW
Recommended Videos
Bae Doona says, "I was most afraid of the scenes where I was alone with the zombies in a very small space—confined space. In fact, [my character] Seobi, she wasn't really afraid but I was afraid."
It thrills in more ways than one.
Yeah, it's a zombie series. But it's not just a zombie series. The show doesn't rely on the gore to keep you hooked. The relationships between the characters will already have you sitting on the edge of your seat. Kim Eun-hee says, "Shorter films tend to lack the narrative part of how the zombies come to life. And I think with Kingdom, if you remove the zombies it still tells a story of humans and we wanted to focus on who caused it and how they came about—how they became these zombies."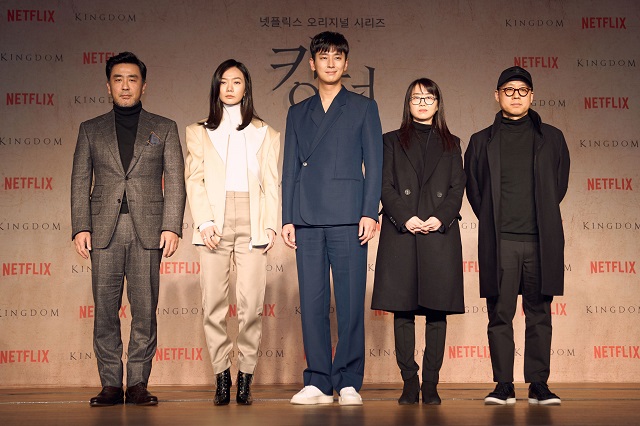 ADVERTISEMENT - CONTINUE READING BELOW
It's got a star-studded cast.
Lead actor Ju Ji-Hoon might look familiar, and that's because he's the star of Princess Hours. Yes, the show you watched on ABS-CBN when you were younger. He's also fresh off the success of movies like Along With the Gods, The Spy Gone North, and Dark Figure of Crime. You'll  also recognize actress Bae Doona from the critically acclaimed films Sympathy for Mr. Vengeance and The Host. If not, then you'll know her from Jupiter Ascending, Cloud Atlas, and Sense 8. You'll swear you know actor Ryu Seung-yong from somewhere—that's because you cried buckets of tears when he played the dad in Miracle in Cell No. 7. All of the three lead actors of the show are part of South Korea's exclusive 10-million-ticket-sales club.
But behind the cast's star power is the talent that they bring to the show. Director Kim Seong-hun explains that he had a few requirements when it came to the casting—and the three fit the bill perfectly. "Number one, they had to be good at what they do. So, they had to be good actors or actresses. And the second condition would be they have to be fitting for each character." He says, "We were very lucky in that all of them said yes, immediately."
ADVERTISEMENT - CONTINUE READING BELOW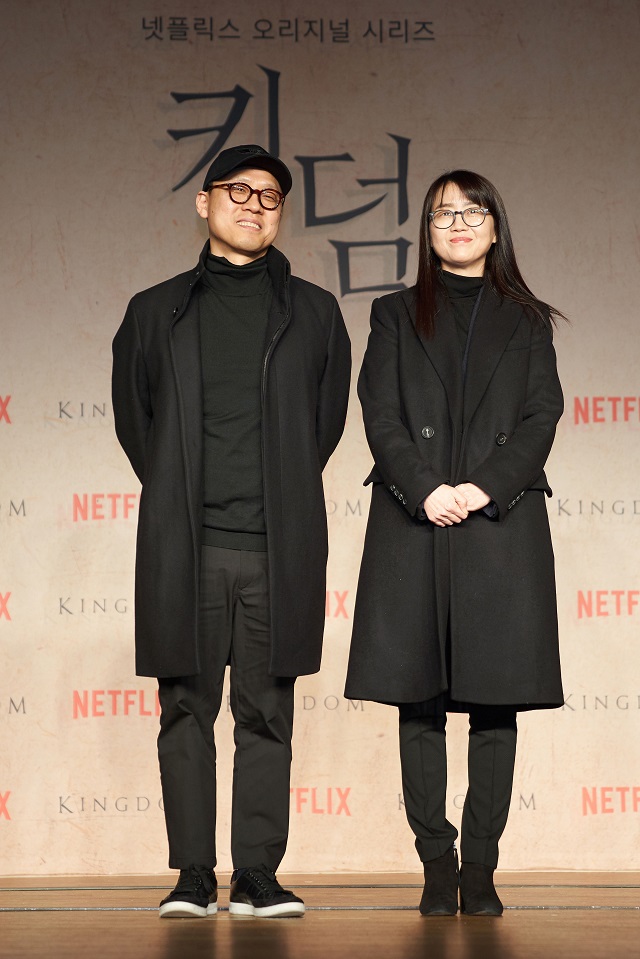 Writer Kim Eun-hee has a different way of seeing things.
That means she doesn't write her shows in a certain way to make sure they're a hit. Instead, they—like 2016's award-winning Signal—become a hit because of the way she writes them. She doesn't usually focus on romance plots in her shows, because, she jokingly says, "I don't believe in love." Other than that, she generally just sees things in a different way. "There are certain things that you are just particularly drawn to."
ADVERTISEMENT - CONTINUE READING BELOW
She also compares herself to one of her colleagues. "I have a friend, Kim Eun-sook, you may know her as the writer of Goblin. And when we both look at a man and a woman standing together, Kim Eun-sook would think, 'When are they going to kiss?' For me, I'm like, 'Who's gonna kill who first?'
Director Kim Seong-hun brings the show's vision of horror and beauty to life.
If it's Kim Eun-hee's job to imagine a world with historical zombies, then it's Kim Seong-hun's duty to make sure that's what the audience gets. He says, "We wanted to focus more on truly and more effectively combining the narrative with the subject of zombies. So, I focused my directing on that aspect."
But other than the horrors of the undead, you'll also be mesmerized by the beauty of the scenes. Talking about the art direction of the show, he says, "I believe we had a calm beauty—it's what we often call it. And so, with that element combined with the horrific beings, namely zombies, there was a certain level of cruel aesthetics that I wanted to portray."
ADVERTISEMENT - CONTINUE READING BELOW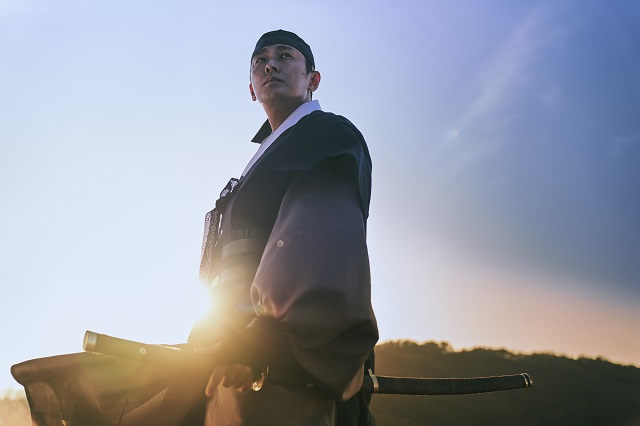 You'll love the show's strong characters.
As with any show, you're sure to have your favorite characters, but in this one, you'll find that they all have strong qualities about them.  For Prince Lee Chang, Ju Ji-Hoon says, "Traditionally, all the kings and crowned princes that we have seen in history, in drama series, and in films, they all live within the palace. However, my character, Lee Chang, he steps out of the palace to find answers himself."
ADVERTISEMENT - CONTINUE READING BELOW
Bae Doona says that at first, she didn't think she'd want to play a female character in the Joseon dynasty. "But my character played the role of a professional physician so that is what drew me to her. And also despite her being a woman in Joseon, she is very active and is also a very smart woman, she is the brain of the group."
Cho Hak-Ju is a formidable villain, too. Ryu Seung-yong explains, "He will stop at no ends and will brave through all kinds of common sense in order to fulfill his insatiable greed. And that sort of huge evil is what I think what drew me to the character. He has more power than the king, he is scarier than the zombies, and he will even sacrifice his own children to get what he wants."
You're in for some quality entertainment. 
Kim Eun-hee started writing the show in 2011 and Kim Seong-hun planned for the show for about two years. The cast and crew traveled and filmed all around South Korea—some were even below 23 degrees, Ju Ji-hoon reveals. "[We filmed] in places where there were open and wide areas. There were no buildings. [They were] very difficult to go to." He also shares, "There were areas, open spaces in the mountains where we had to shoot running scenes. And they had rocks the size of my fist!" It was a joint effort to produce the series—and it shows in every episode.
ADVERTISEMENT - CONTINUE READING BELOW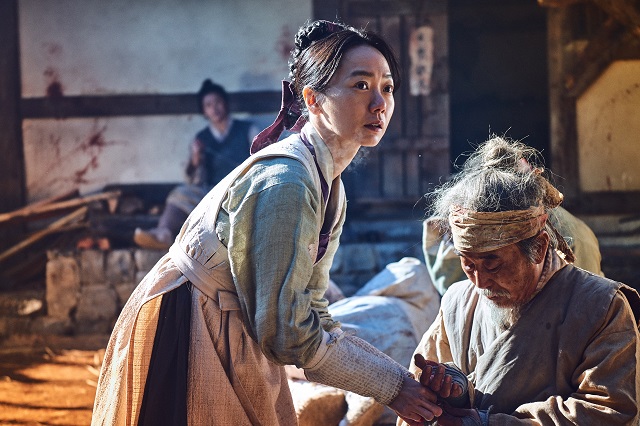 Like a Korean feast, there's something on the show for everyone.
Terrifying creatures? Check. Power-hungry officials? Check. Undying love for someone who's never gonna love you back? You got it. Bae Doona even compares the show to a traditional Korean meal. "In Korea we have a saying, 'We prepare so much food so that the table legs are about to break.' By that, we mean we prepare so many side dishes—it's not just a single dish but there are so many factors that go into Korean content," she explains. "So you could have some comical element, as well as something sad, a little bit of a love story, and then some action scenes. There's also a thriller genre to add to all of that. So, I think it has that kind of charm where everyone can find something they like." 
ADVERTISEMENT - CONTINUE READING BELOW
You'll pick up more than just tips on how to kill a zombie.
Well, other than adding to your knowledge of how to survive in a zombie apocalypse, Kingdom also tackles greed and politics. Kim Seong-hun says that Kim Eun-hee came up with the central concept of "hunger," which "entails a lot of different ideas." He explains, "There's the physical hunger that is experienced by the commoners in our story. And there's the hungry for greed and all of that actually gave birth to the so-called zombies or what we like to call the patients of the plague. So, I hope that we could provide the some food for thought in that sense. I hope that we could invite them to think about these issues together."
Kim Eun-hee shares how she came up with the concept for the show. "At the beginning of this whole process, I wrote the question, 'What is politics?' I wanted to tell the story of those that get a hold of power and how they affect the common people."
ADVERTISEMENT - CONTINUE READING BELOW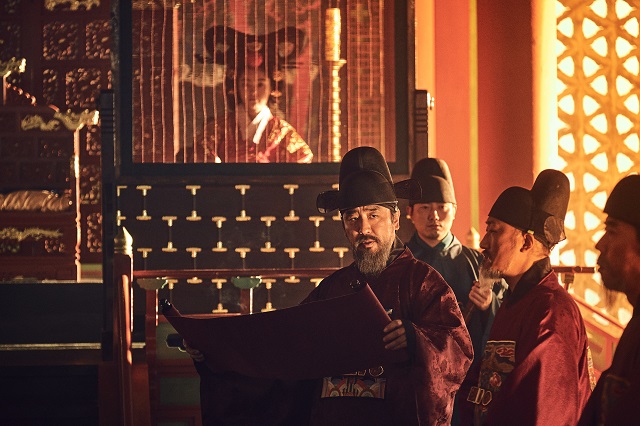 There's more to come.
There are only six episodes in the first season of the show, so you'll probably breeze through it over the weekend. The good news is, you don't have to wait too long to get more because production for Season 2 begins in February. And with so many things going on in the show, you can only expect things to get even more intense. Ryu Seung-yong says, "For Kingdom, I think it is given quite a freedom in term of its genre and it also has the depth of a film and so I have high hopes that we will be able to tell this great story in a long span."
ADVERTISEMENT - CONTINUE READING BELOW
Kingdom is now streaming on Netflix.
Your guide to thriving in
this
strange new world.
Share this story with your friends!
---
Help us make Spot.ph better!
Take the short survey
Load More Stories