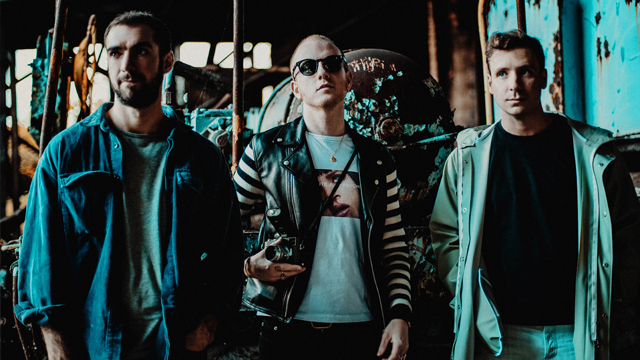 (SPOT.ph) Their groovy music was the type you'd hear at a party—but you'd be too shy to ask for the song, so instead, you'll just remember a few lyrics and hope the track comes up in your Google search. Or maybe, you're just mindlessly watching a movie and an episode of your fave show (like Grey's Anatomy or The Vampire Diaries) and notice the great song playing in the background. Or you might have even been playing the latest edition of FIFA or NBA 2k and held out your phone so you could record Two Door Cinema Club's songs and ask Siri about it.
After you've finally discovered the Northern Irish band—thank you, Internet—you probably waited for announcements for concerts in Manila. You can count yourself lucky if you saw them perform live in 2017. But if you didn't, then you're probably hyped that they're coming back as one of the headliners of Wanderland 2019 that's happening on March 9 and 10 at the Filinvest City Events Grounds.
ADVERTISEMENT - CONTINUE READING BELOW
The indie rock band's upbeat sound has become a go-to for soundtracks, what with smooth tunes like "Something Good Can Work," "Do You Want it All," "What You Know," and "Undercover Martyn." Those tracks from their 2010 album, Tourist History, were followed up with "Sun" and "Sleep Alone" from 2012's Beacon, and "Are We Ready? (Wreck)" and "Bad Decisions" from 2016's Gameshow.
They've recently posted a brightly colored announcement video complete wirh fruits, vegetables, and polaroids, teasing the release date of their new album. (You might get a hint from the clock.) Before they sing along with a crowd who now probably already know every line of their songs and before they hopefully perform their new releases, Two Door Cinema Club's Alex Trimble, Sam Halliday, and Kevin Baird answered a few of SPOT.ph's questions. They tell us more about their new music, possible collaborations, and performing in Manila again.
What are you looking forward to during your next visit to the Philippines? Are you planning on going around while you're in the country? 
We always knew that our fans in the Philippines were another level but, wow! After last time we had to get back ASAP. Sadly, we never get too much time anywhere we go, but hopefully we'll get time to taste the local delicacies and meet a few fans!
How has your interaction with your Pinoy fans been?
We've had a burning desire to play in the Philippines since 2009 and all because of our interactions with Filipino fans online. They always feel so kind and genuine.
CONTINUE READING BELOW
Recommended Videos
What can fans expect during your set at Wanderland?
We're so excited to get back there so I think it's going to be high energy and big smiles!
How would you describe your sound? Has it changed since you first started out as a band?
Errrr, tough one! I guess at its core it's music to move your body to. When we were younger we did that by playing fast and as we got older, I guess we experimented in different ways to make people dance.
We heard that you guys are also working on new music. What can your fans expect from your new releases?
It's going to feel new but familiar. 
What was the process like when you were making your new music?
The process was similar to the last album. A lot was written in the studio. 
Would you say that there's a common theme or topic among all of your songs? If so, what is it?
Not lyrically, that changes song to song. Musically, there are more common threads. 
Who would you consider as your inspiration when creating music? Who do you often listen to?
The Beach Boys, Prince, Kendrick Lemar, Van Morrison, The Strokes, John Hume, and Wim Wenders!
Do you have any upcoming collaborations you're excited about?
Yes, but it's far too early to say. *smirking face emoji*
Is there an artist you wanna collaborate with?
Anderson .Paak
What are your future plans as a band?
New music, new shows, world domination.
ADVERTISEMENT - CONTINUE READING BELOW
What songs have you guys been listening to nonstop lately? What's on your playlist?
Anderson .Paak's "Tints" and Sunflower Bean's "Come for Me."
A lot of your songs have been featured on shows, movies, and even commercials. What's been your favorite so far? And is there a show or a movie you would want your songs to be featured in? 
The ice cream ad in Italy was amazing! I think we'd be perfect for a Ferrari commercial.
If you were to make a dream lineup for a music festival, who would the headliners and performers be?
The Beatles, Tupac, and Elvis. This dream isn't coming true. 
Share this story with your friends!
---
Help us make Spot.ph better!
Take the short survey
Load More Stories