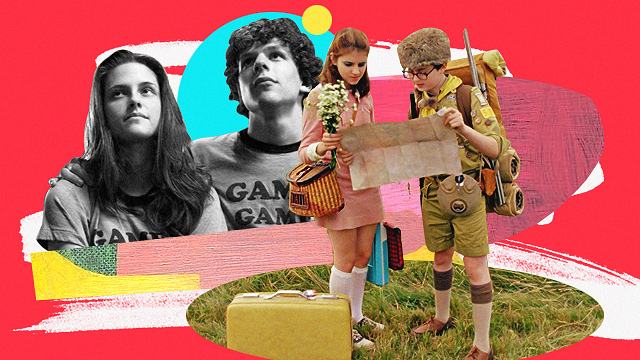 (SPOT.ph) The number of movies available at the tip of your fingertips can get pretty overwhelming. From streaming services to pay-per-view channels, the choices are endless. But this season, why not settle into couch-potato mode with these seminal summer classics that most definitely deserve your undivided attention?
ADVERTISEMENT - CONTINUE READING BELOW
Whether it's your first time or it's a rewatch, these movies will definitely get you in a summer mood:
Jaws (1975)
There have been several permutations of shark movies, but this 1975 Steven Spielberg film will rank first in many a movie buff's list. And who can forget the line, "You're gonna need a bigger boat?" From its opening scene—shot from below—a silhouette of a woman swimming across the ocean only to get bitten by the great white to the all-too-familiar theme that signals danger approaching, Jaws will make you think twice about dipping your toes into the clear blue water.
Grease (1978)
The John Travolta-Olivia Newton-John starrer turned the Broadway musical into a blockbuster hit. Songs like "Summer Nights" and "Grease Lightning" have become summer playlist staples and bomber jackets and slicked back hair have earned perennially cool status. It's got all the makings of a great summer romance: friendship, love, and drama. Plus, if you've seen this enough times, you already probably dance along to the end credits to the tune of "We Go Together." "Chang chang changity chang shoo bop, that's the way it should be wahoo yeah!"
ADVERTISEMENT - CONTINUE READING BELOW
Recommended Videos
The Goonies (1985)
Every great summer starts with an adventure. If you're a fan of the kids of Stranger Things and Super 8, we're pretty sure you'll love this Steven Spielberg-produced movie with screenplay by Chris Columbus. Young misfits have the adventure of a lifetime when they find a treasure map one summer. They follow the ancient map to find the long-lost treasure from a legendary pirate. Of course, no adventure is complete without mishaps and booby-traps along the way. It's a fun film that will unravel the beginnings of stars like Sean Astin, Josh Brolin, Corey Feldman, Martha Plimpton, and more.
Dirty Dancing (1986)
Skip all the remakes because there's nothing like the original. Starring Patrick Swayze and Jennifer Grey, this movie will make you want to bust a move on the dance floor to the tune of "Time of My Life"—body lift included. Considered one of the most iconic dance scenes of all time, their chemistry in this scene is undeniable. Remember, nobody puts Baby in the corner!
ADVERTISEMENT - CONTINUE READING BELOW
Jurassic Park (1993)
Sure, the newer installments of this classic are enjoyable especially with Chris Pratt starring in them, but the original starring Sam Neill, Laura Dern, and Jeff Goldblum is definitely a must-watch. The scene with the velociraptors in the kitchen remains as one of the most nail-bite-inducing moments in film. And when that plastic cup with water starts rippling in the car, you know something bad is about to happen.
I Know What You Did Last Summer (1997)
Nineties dream girls Sarah Michelle Gellar and Jennifer Love Hewitt with heartthrobs Ryan Philippe and Freddie Prinze, Jr. star in this horror mystery that takes you through the twists and turns of a road accident gone wrong. These friends go on a road trip find themselves fearing for their lives as they try to escape a hook-wielding psycho stalking them. Expect lots of jumping in your seat and shrill shriek moments while watching.
ADVERTISEMENT - CONTINUE READING BELOW
The Parent Trap (1998)
Throwback to a time when everyone thought Lindsay Lohan had an actual twin in her first movie. This cute story about twins separated at birth is a great watch for movie lovers of all ages. You'll find yourself rooting for Hallie and Annie who are on a mission to reunite their parents after meeting each other at summer camp and discovering they're half of a twin. This movie will definitely have you reminiscing about your first piercing, cutting your own hair, and making friends outside school and all the hijinks that ensue along the way.
Sisterhood of the Traveling Pants (2005)
Who wouldn't want a pair of jeans that magically fits any body type? Based on Ann Brashares' best-selling novel of the same title, Sisterhood of the Traveling Pants tells the story of four 16-year-olds who share a pair of magical pants among them on the first summer they're spending apart. They go through heartbreak, romance, family drama, and ultimately find out that friendship lasts and survives even across miles and through time.
ADVERTISEMENT - CONTINUE READING BELOW
Adventureland (2009)
From the same director of Superbad comes this coming-of-age film starring Jesse Eisenberg, Kristen Stewart, Ryan Reynolds, and Bill Hader. Right before moving to New York City to study at an Ivy League, James Brennan (Eisenberg) finds out he needs to find a job to cover his expenses. He ends up with a crappy job at a theme park in town where he eventually falls in love with his co-worker Emily Lewin (Stewart) and goes through life-changing experiences that unexpectedly prepare him for life in the real world.
Moonrise Kingdom (2012)
Want a cute story about a young girl and boy who fall in love and decide they want to run away from home? Set in the '60s and starring big names like Tilda Swinton, Bill Murray, Edward Norton, Bruce Willis, Frances McDormand, and Jason Schwartzman, Moonrise Kingdom transports you to an island off the coast of New England bathed in Wes Anderson's distinct style. When Sam and Suzy hie off to who-knows-where, the entire town sets out on a search to find them.
ADVERTISEMENT - CONTINUE READING BELOW
Share this story with your friends!
---
Help us make Spot.ph better!
Take the short survey
Load More Stories