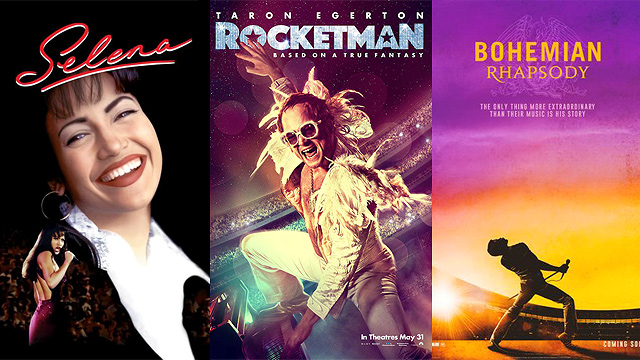 (SPOT.ph) Hollywood loves biopics, and so do moviegoers. These films tell true life stories about larger-than-life personalities, with actors that transform into the roles of these well-known people. It's always a thrilling experience when you get to look behind the curtain at the lives of these historical figures, too. None are more thrilling, however, than when music is involved. Musicians have some of the most colorful and fascinating lives, and to watch their story while listening to their songs is a completely different kind of thrill and excitement. 
Over the years, there have been a good amount of exciting and beautiful biopics that tell the stories of musicians we know and love, and we rank those that top the charts.
Here are the best musician movies you should have seen by now:
10. Selena (1997)
About: Selena Quintanilla-Perez
Selena Quintanilla-Perez was one of the most famous and beloved Latina artists of the 1980s and 1990s. She broke attendance records and changed the perception of Latin music, specifically Tejano music, and was often called the Queen of Tejano Music with popular songs like "Dreaming of You." Her life was cut short at 23 by the president of her fan club, and the Latin world mourned. Just a couple of years later, Selena was released, depicting the tragically short but inspirational life of the young singer, where she was played by an up-and-coming Jennifer Lopez, who herself would go on to make her mark on Latin music.
ADVERTISEMENT - CONTINUE READING BELOW
9. I'm Not There (2007)
About: Bob Dylan
I'm Not There isn't your typical musical biopic, as it doesn't exactly depict the subject at hand. Instead, it is inspired by the complex and multi-faceted life of the one and only Bob Dylan. Six different actors play a version of Bob Dylan, each one representing a different aspect or "persona" of Dylan's life—Christian Bale, Marcus Carl Franklin, Richard Gere, Heath Ledger, Ben Whishaw, and Cate Blanchett. Each actor brings in a different era of Dylan to life, and director Todd Haynes directs each segment beautifully, making for one of the more artistic biopics ever.
8. Ray (2004)
About: Ray Charles
Covering about three decades of the legendary rhythm & blues musician's life, Ray told the story of Ray Charles—known for his impeccable piano skills, soulful voice, and the fact that he was blind by the age of seven but became one of the biggest stars during his time. The film captures Charles' energy and his ability to engage audiences, thanks a lot to the Oscar-winning performance by Jamie Foxx, who has never been better than in this powerful tribute to a proper legend.
7. Bohemian Rhapsody (2018)
About: Freddie Mercury and Queen
There really is nothing quite like that magnificent, energizing, powerful recreation of the Live Aid performance that takes up the last 20 minutes of Bohemian Rhapsody (except the actual video footage of the event) so what this film accomplished in that part definitely earns it a spot on this list. The rocky-road life of Freddie Mercury and the band Queen take center stage in this film, and while Rhapsody has several issues—mainly in its depiction of Mercury's personal life—the Live Aid sequence and the Oscar-award winning portrayal of the memorable figure of Freddie by Rami Malek make this film worth seeing. 
6. Rocketman (2019)
About: Elton John
Most biopics about musicians will focus on the creative process, concerts, special performances, and big musical moments by its subjects, and while Rocketman still has those, it also plays a bit more with the musical biopic form, leading to some memorable and magical moments that showcase the life of singer, Elton John. John is a very well-known figure with a colorful life and many obstacles that he jumped over. Taron Egerton is fantastic in a very difficult role about a complicated man, and this film manages to tell a clearer, fuller story than most biopics in a creatively engaging way.
ADVERTISEMENT - CONTINUE READING BELOW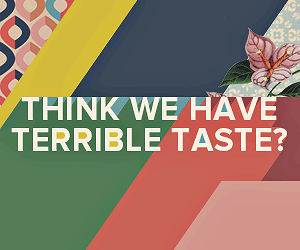 5. What's Love Got to Do With It (1993)
About: Tina Turner
Abandoned by her parents at an early age, Anna Mae Bullock was not quite on the road to success, but when she crossed paths with musician Ike Turner, her transformation into the legendary Tina Turner began. Speaking of transformations, Angela Bassett is basically Tina Turner in this account of her rocky life with husband Ike and her growth as one of the most energetic and phenomenal performers on stage. Though the film's inaccuracies have been criticized, it's still a touching and powerful film about chaos and finding peace within it.
4. Sid & Nancy (1986)
About: Sid Vicious of the Sex Pistols and Nancy Spungen
Chaotic, wild, and full of unstable energy, Sid & Nancy depicts the sad tale of lovers Sid Vicious and Nancy Spungen. Gary Oldman plays Vicious, bassist of the Sex Pistols, in such a loud, powerful and untamed way only he can do, in a career-high performance. Sid and Nancy's love story does not end in happily ever as both meet their untimely ends, and the film depicts the disorder and mayhem in a detailed fashion, not once letting its foot off the gas.
ADVERTISEMENT - CONTINUE READING BELOW
3. Love & Mercy (2017)
About: Brian Wilson of the Beach Boys
The Beach Boys is probably one of your dad's favorite bands, and for good reason. Those voices and those songs are unlike any other. Love & Mercy, however, doesn't focus on the band's success, but instead on co-founder and leader Brian Wilson's troubled life as he dealt with mental illness, industry pressure, and issues with trust of the people around him. Paul Dano and John Cusack share the role of Wilson, a younger and an older version respectively, and both offer up incredible performances as the musical genius. The film itself feels more genuine and authentic than most biopics out there, and also depicts mental illness in a way that even fiction films don't often tackle well. It's a one-of-a-kind biopic that fans of Wilson and cinema alike would love.
2. Walk the Line (2005)
ADVERTISEMENT - CONTINUE READING BELOW
About: Johnny Cash and June Carter Cash
Johnny Cash has one of the most recognizable voices in music history, so putting his life and music on film was going to be a tough undertaking. But Joaquin Phoenix was up to the task, portraying a very complex man who would go on to be one of the best-selling artists of all time. Right up there with him is Reese Witherspoon playing Cash's wife June Carter, a role that is perfect for Witherspoon's energetic and spitfire-style acting, and that lead her to an Academy Award for Best Actress. Phoenix and Witherspoon crackle and pop as the fiery but charismatic couple as they tell this romantic story filled with speed bumps, and along with James Mangold's restrained direction, make for a lovely biopic about two people in love.
1. Straight Outta Compton (2015)
About: N.W.A.
Straight Outta Compton is a film that blasts away all stereotypes of musical biopics, telling a multi-layered, overly stuffed story in a vibrant, magnetic, and entertaining way. A film about rap group N.W.A. and its members Eazy-E, Ice Cube, and Dr. Dre among many others, Compton doesn't just try to tell the story of the people involved, but thanks to director F. Gary Gray, makes for an absolutely astounding movie about loyalty, brotherhood, and fighting authority, as well as just how special this band was and how it changed the industry and the perception of rap and hip hop. It also manages to tell a story about friends driven away from each other. Its cast also fires on all cylinders, with breakout performances by O'Shea Jackson Jr., Corey Hawkins, Lakeith Stanfield and many more. Straight Outta Compton blew away clichés of biopics as it handled a true life story that was meticulous, fun, thrilling, tragic, all rolled into one.
ADVERTISEMENT - CONTINUE READING BELOW
Share this story with your friends!
---
Help us make Spot.ph better!
Take the short survey
More Videos You Can Watch
Load More Stories