(SPOT.ph) Art has always been a powerful medium. A painting, for example, can give you a new perspective, while a sculpture can, without explanation, move you to tears. Sometimes, a piece of art can even inspire you to create your own original work, as was the case for first-time filmmakers Leilani Chavez and Danica Sta. Lucia, the women behind this year's Cinemalaya film, Malamaya.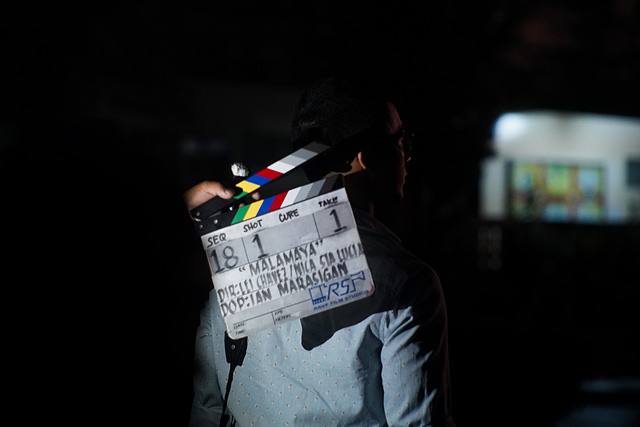 ADVERTISEMENT - CONTINUE READING BELOW
In 2005, prompted by an assignment from their film appreciation professor, the two women attended the first Cinemalaya Philippine Independent Film Festival at the Cultural Center of the Philippines, just 15 minutes away from St. Scholastica's College. As they returned night after night to watch films like Ang Pagdadalaga ni Maximo Oliveros, Pepot Artista, and ICU Bed # 7, they marveled at the rawness and depth of the films' storytelling, not realizing that the groundwork for Malamaya was already being laid down.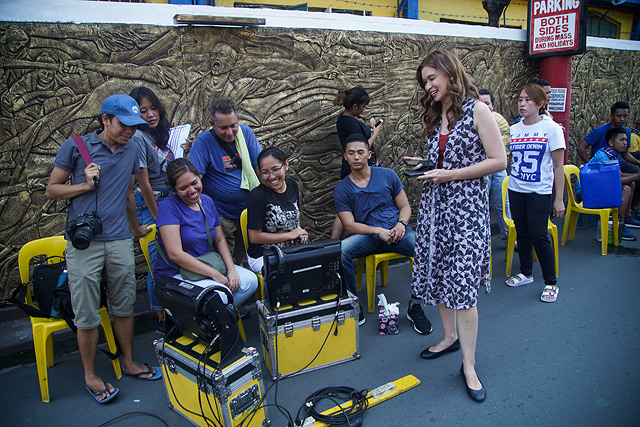 "I'm a late bloomer when it comes to films. I wanted to become a novelist," says Chavez, who confessed that it was only in second-year college when she became a fan of cinema. "Hindi pala lahat ng films kailangan genre, kailangan polished, or kailangan may point. There are some that delve into the deep psyche of their characters—something [they have in] common with books."
"There was always that influence to be a Cinemalaya finalist though," says Sta. Lucia, who had one of her school projects screened at Cultural Center of the Philippines (CCP). "My professor sent our film to Gawad CCP, and it got a screening. For the first time, I got to see our film on the big screen. I knew at that moment that that was what I wanted to do."
If you've seen the trailer for Malamaya, you'd know that the film revolves around Nora (Sunshine Cruz), a "pessimistic, uninspired middle-aged artist" who has had enough of men, and Migs (Enzo Pineda), a "millennial photographer" who can be too confident for his own good. And while both filmmakers hint at underlying themes beyond a May-December love affair, they hope that audiences would also see the critical role that local art plays in the film.
ADVERTISEMENT - CONTINUE READING BELOW
Featuring Local Art in Film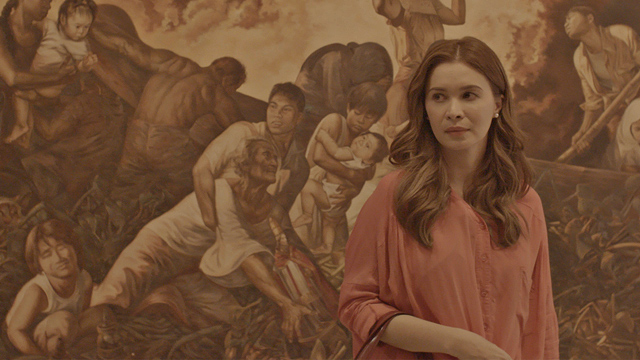 Even though the idea for the narrative came first, the decision to work with local artists quickly followed. Both Chavez and Sta. Lucia wanted the film to be as authentic as possible. "There have been a lot of characters na artist ang occupation, but the story isn't about being an artist," says Chavez. "[Malamaya] is about the creative process, so dapat clear at tama ang prosesong 'yon sa pelikula."
ADVERTISEMENT - CONTINUE READING BELOW
This was non-negotiable for both filmmakers. What was flexible, however, was the script. Written in a way that encouraged open collaboration among artists, it paved the way for both Chavez and Sta. Lucia to reach out to artists from different fields.
From the beginning, clay sculptor and Kids At Art founder Rita Badilla Gudiño was a huge inspiration. Five years ago, a friend invited Chavez to Gudiño's firing of anito figures. "I didn't go, but I remembered that day kaya I included the firing in the script," Chavez explains. Another friend urged her to get in touch with Ms. Gudiño. "She was accommodating—and her works are strongly feminist."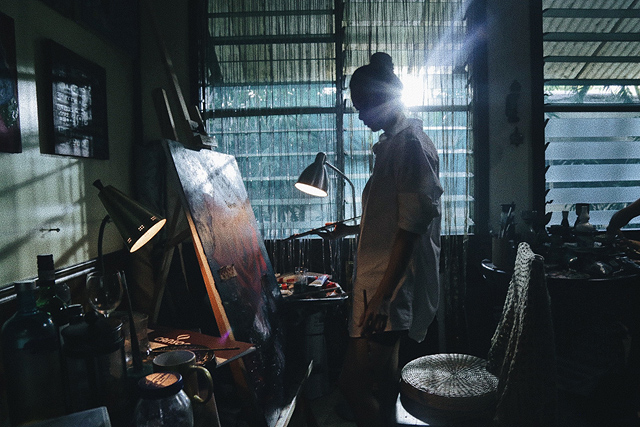 ADVERTISEMENT - CONTINUE READING BELOW
Sierra Made Gallery owner and pottery artist Joey de Castro's works are also featured in the film. "It's about time that movies have the art scene as their background in a major movie," de Castro says. "It's thrilling to watch mainstream actors playing potters."
Jonathan Rondina, an artist who creates tabletop sculptures he calls "ukay iskulturaz," also lent his pieces to the production. "The directors reached out to me online, and we started chatting before meeting up. They were very clear about their vision for the film."
"Filipinos are brilliant artists, and if we are making a film about art, who better to feature than real artists?" says Sta. Lucia. "It's their world."
Becoming Nora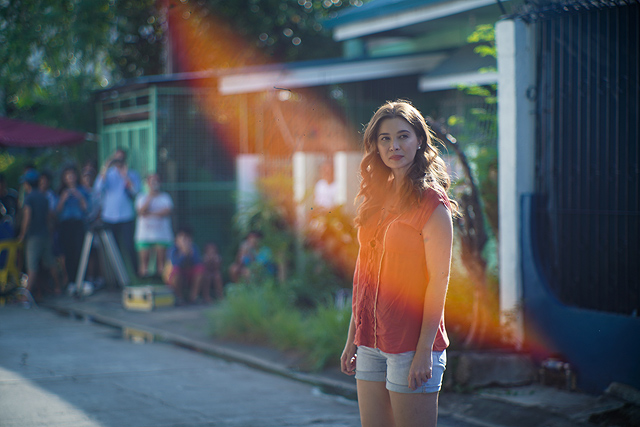 ADVERTISEMENT - CONTINUE READING BELOW
While portraying artists in their natural element was crucial in setting the stage, choosing the right pieces to reflect Malamaya's underlying themes and character development were of utmost importance to the filmmakers. Nora's own art and personal collection had to speak volumes about her. "She is a perfectionist, a lover of beauty," says Chavez. "She appreciates beauty in its many forms."
Not surprisingly, she uses de Castro's pieces to depict this aspect of the character. "Joey is also a perfectionist, and you'll see it in the pieces he creates," Chavez says. "Kahit they're lopsided, there's a meticulousness in them that I adore."
"Pottery requires physical dexterity to manipulate the clay on the potter's wheel," adds de Castro. "It takes a long time to master this art form."
Having a clear vision for their main character also helped the artists understand how their art could play a role in the film. "My works add visual texture to the backdrop, but also echo themes explored in the movie: beauty, fragility, strength," says Rondina.
ADVERTISEMENT - CONTINUE READING BELOW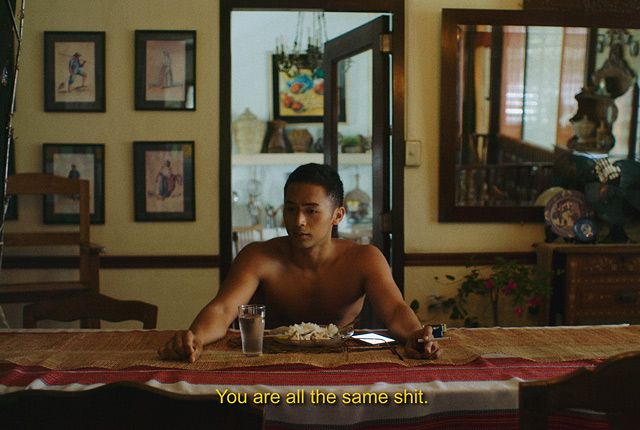 But perhaps the deepest dive audiences can make into Nora's psyche is through an exhibit held the same year the script for Malamaya was being written. In 2017, visual artist Ninel Constantino launched To Bind and Unbind at the UP Fine Arts Gallery. The collection was, in the artist's own words, "a metaphor for memory."
ADVERTISEMENT - CONTINUE READING BELOW
Using objects that hold a personal significance as loom and weaving material, she created a path through time, "journeying backwards and forwards, weaving in and out of the remembered and the once forgotten."
For Chavez and Sta. Lucia, it was like looking into Nora's soul. "When we saw her works—oh my god, it was serendipitous."
A Labor of Love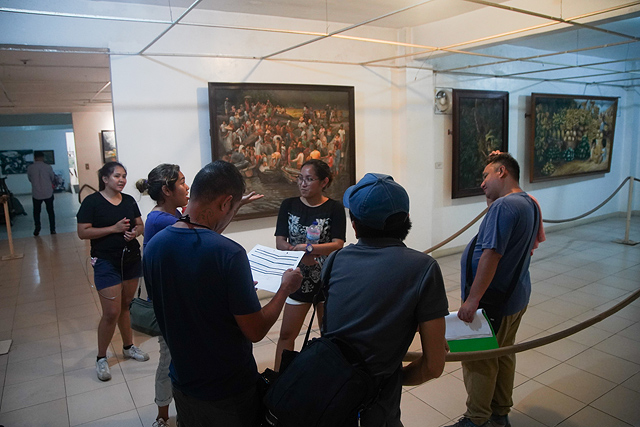 ADVERTISEMENT - CONTINUE READING BELOW
While fate seems to have given the women a helping hand, the process of shooting Malamaya has been far from easy. "Writing an art film is different from directing it," says Chavez. "What's in the script might not necessarily be the way it can be mounted. Ang haba ng mga meetings just to nail it all down, and there's a lot of explaining to do sa set. From the script to the breakdown to the actual shoot, madugo."
"Sometimes I watch out for things that are as simple as hand movement or hand position," Chavez adds. "Kahit maliit or sobrang periphery lang sa shot, I feel inclined to correct it. Kahit good take acting-wise, I ask for another one na tama ang placement ng hands just for my peace of mind, so that's really challenging."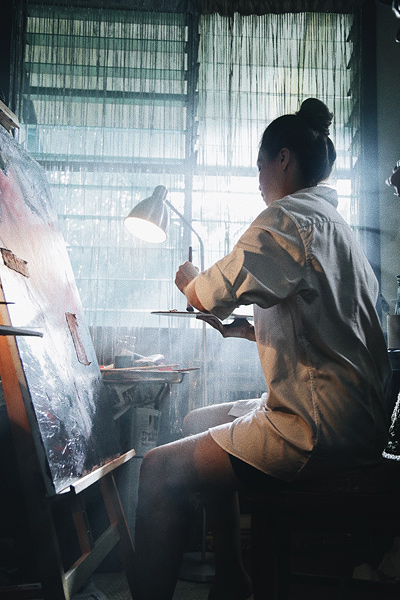 ADVERTISEMENT - CONTINUE READING BELOW
Perhaps no one knows this better than Ryan Kabigting, one of the artists with whom the filmmakers worked. Tasked to create original paintings for the film, Kabigting had to come up with several versions of two pieces in order to show the progression of time on the canvas.
In two weeks, he came up with an approved design and produced the actual paintings. "'Yong last day, 24 hours straight ko ginawa." Not an easy feat, especially when he still had to go to work as art director for a restaurant group the next day.
"It's challenging because this is the first time I did something like this," he says. Despite the amount of work it entailed, however, he and everyone else involved in the film seem to be rooting for the film's success. While every artist generously lent their craft, their art, to the film, a closer look at their relationship with the filmmakers shows that their contribution goes beyond that.
ADVERTISEMENT - CONTINUE READING BELOW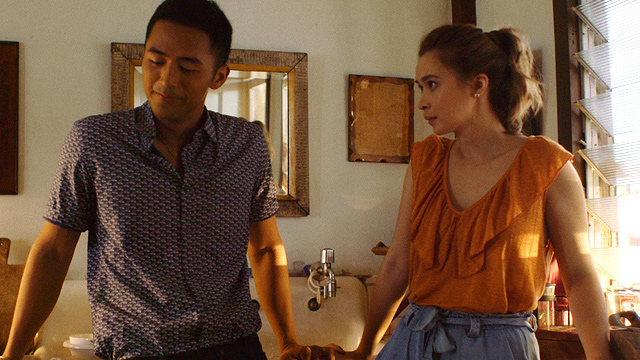 It was, after all, de Castro, Chavez's pottery teacher, who first invited her to Gudiño's firing of anito figures, and Gudiño, who introduced the women to Constantino. Kabigting was a friend from college and Rondina taught the women film appreciation years ago. In more ways than one, the artists have helped shaped the consciousness of the filmmakers and the very fabric of the film in the guise of a workshop, a class, or a friendship. For those who are aware of this context, the film becomes even more of a collaboration.
ADVERTISEMENT - CONTINUE READING BELOW
"There's this misconception na artists are so out-of-this-world, na their inspirations should be bigger than life," says Chavez. "But my experience dealing with certain circles made me realize na it's not in the size, but in the depth. It's not in what you see, it's how you look."
As the date of Cinemalaya draws nearer, it is the filmmakers' hope that they can encourage audiences to take a closer look at the themes being presented in the film. In that way, perhaps art can, once again, change a perspective, move someone to tears, or inspire a new creation.
Cinemalaya runs from August 2 to 11. For screening schedules and more information, log on to Cinemalaya's website or Facebook page. 
UPDATE (July 17, 4 p.m.): A previous version of this article described Sunshine Cruz's photo as featuring a Botong Francisco mural in Angono, Rizal. The said caption is for the behind-the-scenes photo preceding it. Cruz's photo was taken inside the Blanco Family Museum. This article has been updated to reflect the changes.
ADVERTISEMENT - CONTINUE READING BELOW
Share this story with your friends!
---
Help us make Spot.ph better!
Take the short survey
More Videos You Can Watch
Load More Stories