(SPOT.ph) It was in 1982 when Muppets creators Jim Henson and Frank Oz came out with The Dark Crystal, an adventure film with a dark twist and with puppets as actors. Though different from the usually happy and vibrant tone and themes of the Muppets, this deviation from their usual work was considered groundbreaking at that time, because really, who thought a film discussing rather heavy topics could be carried on the shoulders of puppets? The Dark Crystal has become a cult classic over the years, and with the technological innovations and nostalgia rush, it only seems right to follow it up with more. Netflix is set to premiere a prequel to the film, The Dark Crystal: Age of Resistance, a 10-episode series, on August 30.
Before you dive deep into the world and mythology of Thra and get caught in the conflict between the Gelflings and Skeksis, here's what you can expect from the prequel.
ADVERTISEMENT - CONTINUE READING BELOW
Here are 10 things you need to know about The Dark Crystal prequel:
The prequel is inspired by a scene from the original film.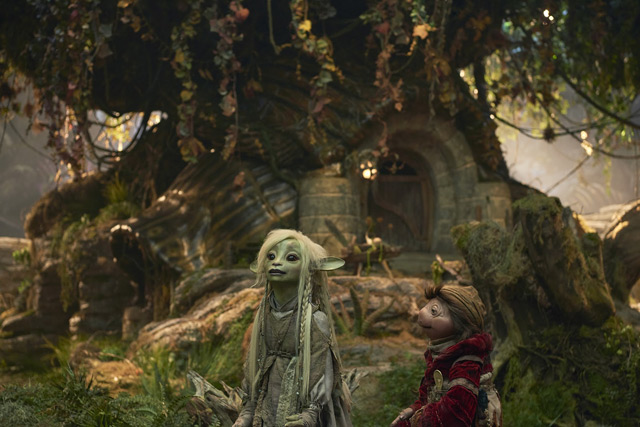 There is a scene in The Dark Crystal where Jen and Kira, the two remaining Gelfling in all of Thra, stopped by old castle ruins and Kira sat on the throne. It's during this moment when Jen and Kira realize that there is a Gelfling civilization that once thrived. Lisa Henson, daughter of the late Jim Henson, expressed that it was the reason they wanted to revisit the world of Gelflings: "We always wanted to go back to that time and see that Gelfling civilization."
ADVERTISEMENT - CONTINUE READING BELOW
Recommended Videos
There are seven Gelfling clans and they're aware of each other.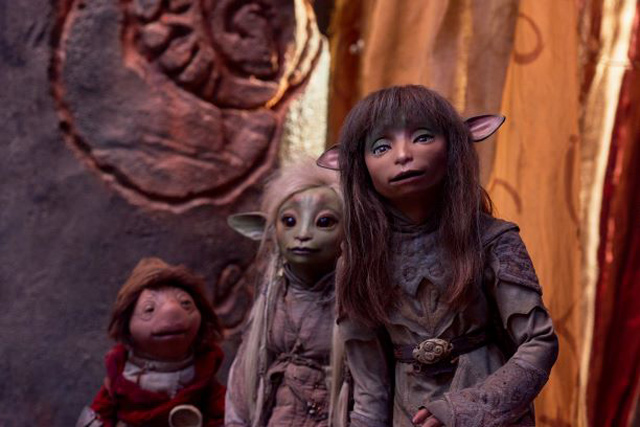 Brea (Anya Taylor-Joy) is from Vapra, the clan responsible for ruling over the seven clans. Rian (Taron Egerton) is a member of the Stonewood clan, known for their skill in battle, and who serve as guards and protectors of the Skeksis. Deet (Nathalie Emmanuel) hails from the Grottan clan, a group of Gelfling that live deep beneath the ground, and in harmony with the world of Thra. The other clans are Drenchen, Dousan, Sifa, and Spriton, and much like beings with different types and kinds, they think their own kind is better than the other.
ADVERTISEMENT - CONTINUE READING BELOW
It features an all-star voice cast.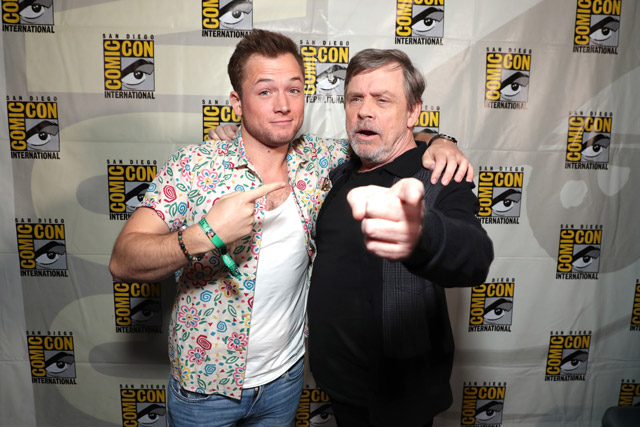 Aside from Egerton (Kingsman: The Secret Service and Rocketman), Emmanuel of Game of Thrones fame, and Taylor-Joy of Split, the series also features a star-studded cast.
In the Gelfling camp are: Harry Potter cast members Helena Bonham Carter as All-Maudra and Toby Jones (who voiced Harry Potter's Dobby!) as Librarian. Game of Thrones stars Lena Headey and Natalie Dormer play Maudra Fara and Onica respectively. The Danish Girl's Alicia Vikander is also onboard to play Mira, as well as model and Now You See Me actress Caitriona Balfe as Tavra. Also included in the voice cast are Kingsman's Mark Strong as Ordon, Theo James of Divergent fame as Rek'yr, and voice actor Eddie Izzard as Cadia. Black Mirror alums are also part of the cast: Gugu Mbatha-Raw as Seladon, Hannah John-Kamen as Naia, and Shazad Latif as Kylan.
ADVERTISEMENT - CONTINUE READING BELOW
On the Skeksis side are the great forces of space: they have Star Trek's Simon Pegg as The Chamberlain, and Star Wars' Mark Hamill as The Scientist. Keegan-Michael Key of Key & Peele is also onboard as The Ritual Master; Jason Isaacs (who played Lucius Malfoy on Harry Potter) as The Emperor; Doctor Strange's reliable assistant Benedict Wong as The General; Awkwafina as The Collector, and Brooklyn Nine-Nine's Andy Samberg as The Heretic. And finally, Avatar's Sigourney Weaver is also part of the voice cast, as the narrator or The Myth-Speaker.
Taron Egerton and Simon Pegg are big fans of the original film.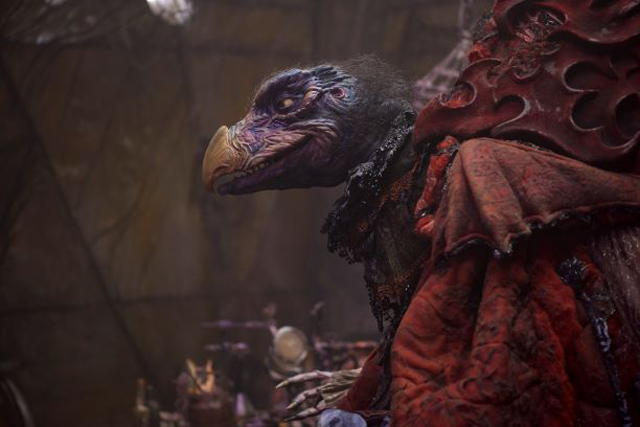 ADVERTISEMENT - CONTINUE READING BELOW
Egerton grew up watching Jim Henson's work with his dad and was more than eager to accept the role without even fully reading the e-mail. After reading it though, he had two thoughts in mind: "One was, 'How do I accept as quick as possible?' And the other was, 'How am I going to get them to give me a puppet?"
Pegg, too, was a kid when The Dark Crystal came out, and dutifully lined up at the cinemas to watch it. He considers it a huge honor to be part of the prequel's cast as The Chamberlain. "To get to portray him was an extraordinary moment of circularity, for me, because I remember leaving the cinema as a 12-year-old going [imitates Chamberlain's whining] like this, and doing impressions of this character, little knowing that one day I would be him," he shares.
There's only one director for all 10 episodes.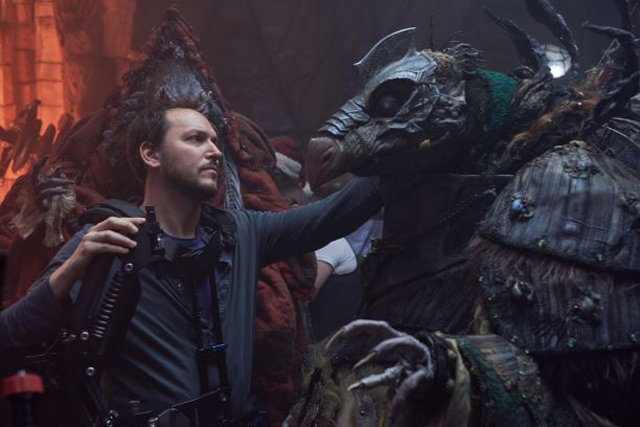 ADVERTISEMENT - CONTINUE READING BELOW
Most television series hire several directors to handle one or two episodes, but not in this case. The Incredible Hulk and Transporter director Louis Leterrier handled all 10 episodes of the series. This opportunity gave him the chance to make the entire series feel like "a 10-hour movie. And that's what this era of television has given us—the ability to create long cinematic events," according to Pegg.
The prequel is in good hands.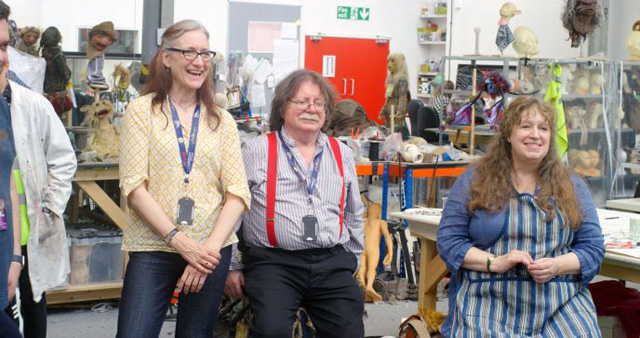 ADVERTISEMENT - CONTINUE READING BELOW
Jim Henson's daughter, Lisa, grew up with her father's work and has a passion for finding out more about the world he created. "We always felt like that world deserved to be further explored," she says. Other than Lisa who serves as executive producer, the Froud family, who has worked on the original The Dark Crystal, is back to work on Age of Resistance.
The prequel was originally going to be either a sequel or an animated series.
Before Netflix stepped in, Lisa wasn't quite sure if The Dark Crystal would get any follow-up since plans regarding its sequel were vague. However, Netflix made it clear that the prequel, much like the original, would use puppets.
Yes, actual puppets are used.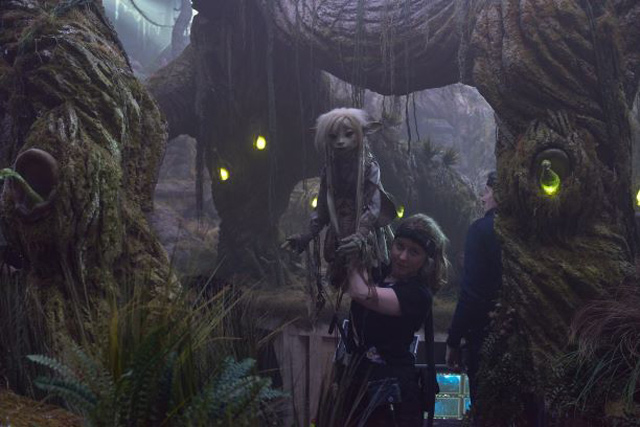 ADVERTISEMENT - CONTINUE READING BELOW
We mean real, human-controlled puppets. It's easy to think that it's all CGI, but Netflix and Lisa made it clear that majority of it would utilize the same techniques used in the first film. Director Leterrier had enough budget to remove any puppet rods in post-production, but used it sparingly. "We use the same techniques that Jim Henson and Frank Oz used in the original movie by bringing vertical plants or pieces of props in the foreground, and shooting though leaves and grass. We thought we would have to erase a lot, but in the end, we didn't need to." 
Viewers will get a dose of female empowerment.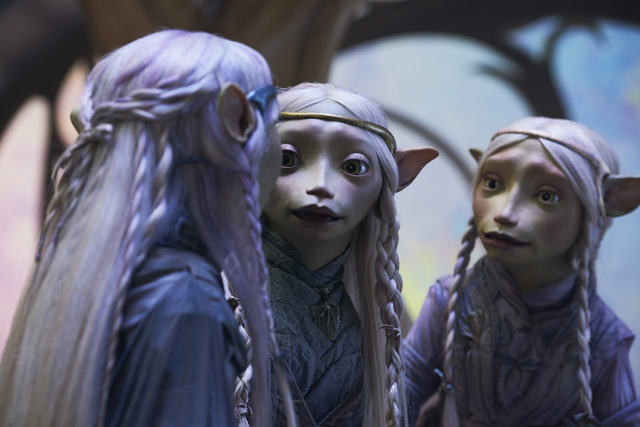 ADVERTISEMENT - CONTINUE READING BELOW
The wisest and most knowledgeable being in Thra, and also its oldest inhabitant, is Mother Aughra, voiced by Donna Kimball. The leader of each Gelfling clan is a female Gelfling they call Maudra (with two voiced by power actresses Heady and Bonham-Carter). Age of Resistance also features two female leads played by Emmanuel and Taylor-Joy. Even the Skeksis have female representation courtesy of Awkwafina's The Collector!
The prequel is just as dark as the original.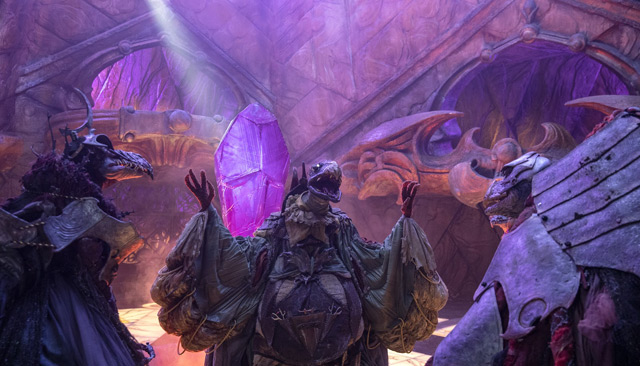 ADVERTISEMENT - CONTINUE READING BELOW
Though the new settings are bright and more Gelflings present more hope than before, the prequel is just as dark as The Dark Crystal. "It's not called The Happy Crystal," says Javier Grillo-Marxuach, the show's co-executive producer and writer. "The movie set a template for some horrific things that set the stakes for its characters, and we definitely embrace that darkness and tone even as we tell a story that's designed to uplift."
Your guide to thriving in
this
strange new world.
Share this story with your friends!
---
Help us make Spot.ph better!
Take the short survey
Load More Stories