(SPOT.ph) When pursuing a romantic relationship, we sometimes fail to keep in mind that we must also "date" their family. Those who have tried and failed may suffer from wartime-like flashbacks of their attempts to scale the insurmountable "Great Wall," understand the social conventions or abide by the irrationally strict rules of their loved one's parents. It's one thing for their parents to give serious side eye whenever you visit and an entirely different thing when these disapproving figures are out for blood. But how can you make nice with your soon-to-be in-laws if they want you dead? Ready or Not sets up your classic rom-com premise where the girl-next-door falls for the nice guy with a snooty rich family hiding a dark secret.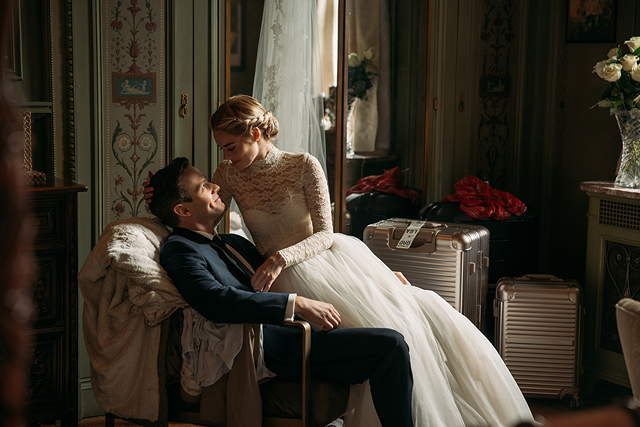 ADVERTISEMENT - CONTINUE READING BELOW
Grace (Samara Weaving) marries Alex Le Domas (Mark O'Brien), who belongs to one of the wealthiest families in the country, making their fortune in board games. On their wedding night, Alex suddenly drags his new wife to participate in a quirky Le Domas tradition.
The new addition to the family must pick a card at random and play a game with them until dawn. What Alex failed to mention was that if she picked "hide-and-seek," the in-laws must hunt her down and offer her as a human sacrifice—talk about having actual skeletons in the closet!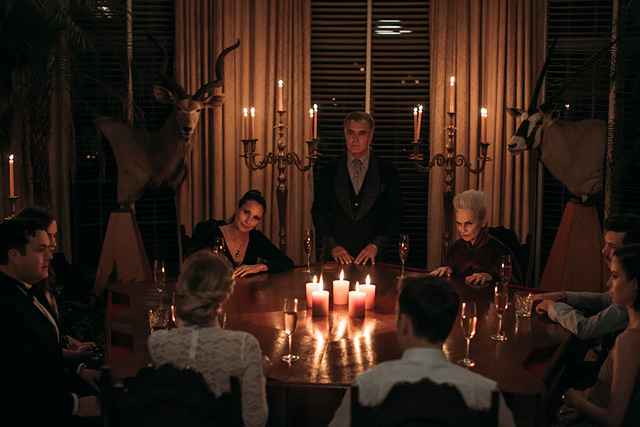 Alex's great-great-grandfather made a deal with a mysterious benefactor named Justin Le Bail (Nat Faxon): the latter shall provide the Le Domas family with an infinite amount of fortune for generations to come. In exchange for his generosity, the family must occasionally make a kill. Le Bail's last name is an anagram for Belial, a demonic name from the Hebrew bible.
The blushing bride turns sickeningly pale upon hearing this revelation, but Alex vows to make up for his mistake by helping Grace escape the clutches of her in-laws from hell. Meanwhile, the rest of the Le Domas family is dressed to kill.
The controlling patriarch Tony (Henry Czerny) leads the hunt with his mild-mannered wife Becky (Andie MacDowell) and the creepy Aunt Helene (Nicky Guadagni) lending support. Alex's older brother Daniel (Adam Brody) would rather get drunk than bother making any effort. His wife Charity (Elyse Levesque) on the other hand, who married him for the money, is more than willing to do anything to secure their fortune. The more incompetent members such as Alex's drug addict sister Emilie (Melanie Scrofano) and her bumbling husband Fitch Bradley (Kristian Bruun) are relegated to guarding the areas. The Le Domas' dedicated family butler Stevens (John Ralston) also offers the occasional backup, alerting the family of the target's whereabouts and doing clean-up duties while singing opera.
ADVERTISEMENT - CONTINUE READING BELOW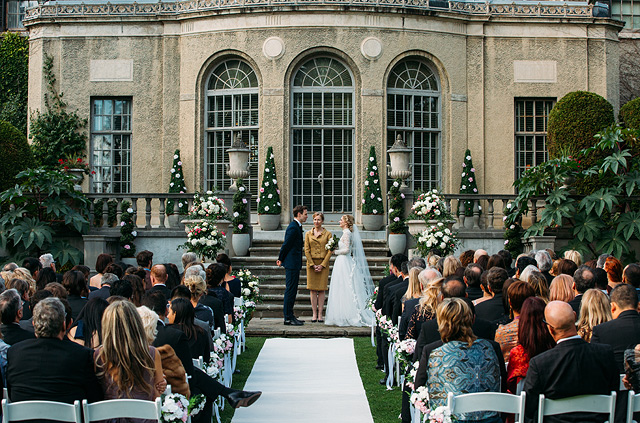 Even before the big reveal, the Le Domas family weren't doing a very good job of concealing their cultist background. The mansion looks straight out of a gothic novel while the female staff members, wearing kohl-rimmed eyes and an all-black ensemble, look like they've never quite gotten past their emo phase. There are obvious references to the murder mystery genre from the set up of the game to outright mentioning one of the Agatha Christie classics, And Then There Were None.
ADVERTISEMENT - CONTINUE READING BELOW
The snappy back-and-forth between the Le Domas family members, as they scheme on how to successfully capture their prey, adds to the comedic tone. As the night wears on, utter disdain rises to the surface with relatives sniping at each other using below-the-belt verbal jabs. Their initial plastic pleasantries start cracking, disposing all forms of propriety and revealing a rich bunch of entitled and ignorant snobs with growing resentment for one another. Minus the murderous intent, the Le Domas are just your typical dysfunctional sitcom family.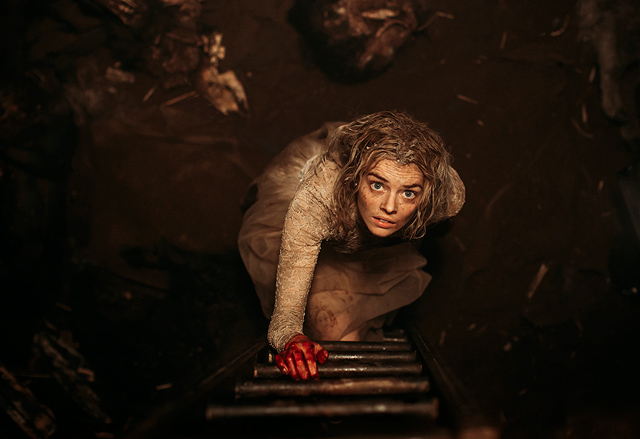 ADVERTISEMENT - CONTINUE READING BELOW
Weaving, as the archetypal final girl, puts her—pardon the pun—game face on and isn't afraid of getting down, dirty, and ugly for the role. Her expressions effortlessly shifts and contorts from being terrified out of her wits to raging so hard that she releases a string of uninterrupted profanities to the heavens. We almost felt exhausted ourselves witnessing Grace's ordeal through the night. Somehow, the actress' grimy tear-eyed, snot-stained face looks way better than any of us on a good or bad day.
The supernatural elements in the film take a backseat as we gaze upon the darkest depths of humanity. The real monsters are the Le Domas who are consumed by greed to protect the family wealth and name. The devil doesn't have to do much when human self-interest takes over.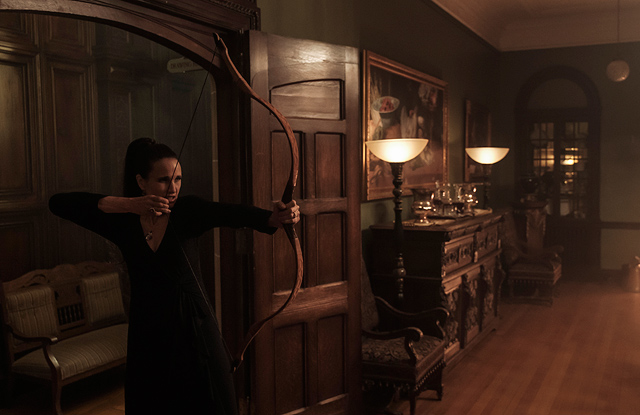 ADVERTISEMENT - CONTINUE READING BELOW
The threat is real and the gore is visceral with visuals and sound effects that will make you flinch as it magnifies and amplifies every gruesome detail. We can feel the dread as Grace, isolated inside the mansion, scurries from one hiding place to another, the slightest sound or misstep costing her life. 
Whether the family prefers human sacrifices or guilting its members into marrying within a certain class and ethnicity, the movie shows us that some traditions are made to be broken, especially if they hurt more than help others or are downright offensive. What we are accustomed to is not necessarily good, and so, if we really do care about our biological or chosen family, we must unlearn negative behavior and destroy primitive and archaic traditions from within. We must recognize that our parents are also prone to human error and we should make it our duty to educate instead to propagate.
ADVERTISEMENT - CONTINUE READING BELOW
By fighting back, Grace regains a semblance of control from a situation that's completely out of her hands. The film poses the question of whether we'll continue feeling helpless as we're forced to play by ridiculous rules or do we make like Grace and hack a fundamentally flawed gaming system?
Ready or Not really leans in on the dark comedy genre with scenes so unsettling and hilarious that you will immediately feel guilty after laughing out loud. Major injuries inflicted and sustained by the characters are brushed off as a frustrating inconvenience. And as a form of meta humor, it's an amusing thought that both Samara Weaving and Adam Brody have previously starred in films involving satanic rituals.
Perhaps the downside to Ready or Not is that its straightforward setup doesn't leave much to the imagination. The main storyline has already been shown in the trailers, so there are only a few hidden surprises when you actually watch the film. 
ADVERTISEMENT - CONTINUE READING BELOW
Ready or Not is a morbidly amusing look into messed-up family dynamics but is especially an "up yours" to the exclusivist, self-serving traditions of the upper class. The campy violence and hammy acting lighten up what would be a severely depressing reality. It's an unapologetic shlockfest that doesn't pretend to be anything else, with hardly a dead moment—figuratively. 
Rating: 4 out of 5 Spots
Ready Or Not is now showing in theaters. Photos courtesy of 20th Century Fox.
Share this story with your friends!
---
Help us make Spot.ph better!
Take the short survey
More Videos You Can Watch
Load More Stories