(SPOT.ph) They're here, they're queer—and they're making the world a better place one makeover at a time. The Fab Five are back for a fifth season of Queer Eye! Netflix dropped the brand new episodes on June 5, smackdab in the middle of a global pandemic, worldwide protests, and generally just not a good time for human beings. Which means that if you're in need of a reminder of the goodness of humanity—desperately so—then this is a must-watch.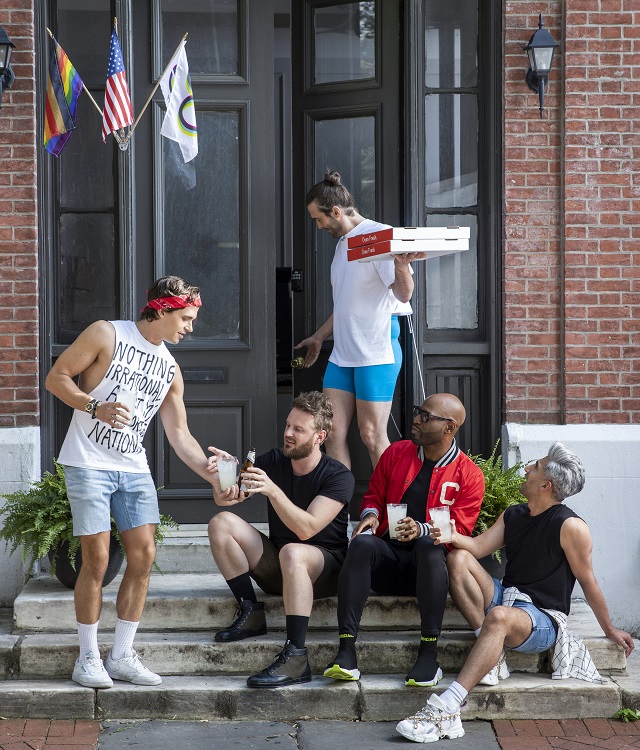 ADVERTISEMENT - CONTINUE READING BELOW
Antoni Porowski (resident Corgi-lover), Bobby Berk (builder extraordinaire), Jonathan Van Ness (crop-top connoisseur), Tan France (who turned out to be quite the classy potty mouth), and Karamo Brown (voted most reliable by a poll of one, a.k.a. this writer) all picked up their lovely behinds and moved to Philadelphia for the new season. They met and boosted the lives of a total of 10 heroes—two more than the usual—and if you think the show's formula would be old hat by now, you've probably never been more wrong.
There is something about seeing someone being given the space and support they deserve that remains as uplifting as it was in the first episode. In this season, we meet an incredibly diverse bunch of heroes—from a Jersey Shore DJ to a gay pastor—and with their stories, we get a peek into the lives of the Fab Five themselves (read: Porowski's strained relationship with his mother, Berk's struggle with being homeless in the past).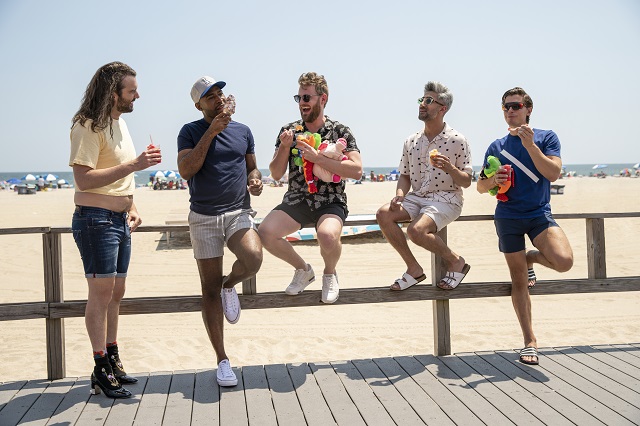 Time to Queer Eye Yourself
The timing could not have been better. In the midst of all the negativity, Queer Eye is a lesson in seeing the good in others; We got to talk to the Fab Five gems and even got a master class on the topic from resident sage Karamo Brown.
ADVERTISEMENT - CONTINUE READING BELOW
"You, first of all, need to see the good in you and others need to see the good in yourself," says Brown in a virtual interview with SPOT.ph. There are a lot of important questions you need to ask yourself: "Are you talking to yourself with kindness and love and empathy? And then are you educating yourself about who you are—and clear about who you are—so that you can then learn about other cultures and other people's experience?"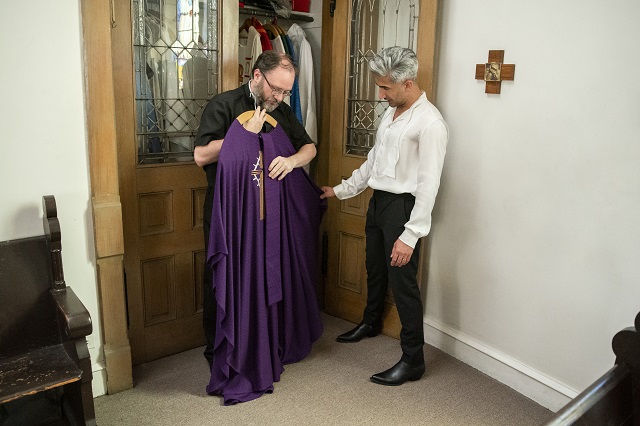 ADVERTISEMENT - CONTINUE READING BELOW
It's easy to think everyone else's opinions are stupid especially when there are so many issues dividing us but as Brown continues, you can use this exercise to be able to meet people with a different perspective and not feel immediately defeated—or be needlessly cruel. "Speak to them in a way where you get your point across, but [be] respectful and loving." 
In this way, Queer Eye is more than just an LGBTQ+ platform. "Some of the most difficult conversations are [now] happening around the world, [conversations] that have needed to happen for a while," says Brown. "So it's good that the same thing we try to teach people on the show I teach to anyone around the world."
The Heroes of Season Five
The lesson above was something Brown and the rest of the Fab Five used to help the new season's heroes—and the heroes all came with their own stories and lessons to give, too.
ADVERTISEMENT - CONTINUE READING BELOW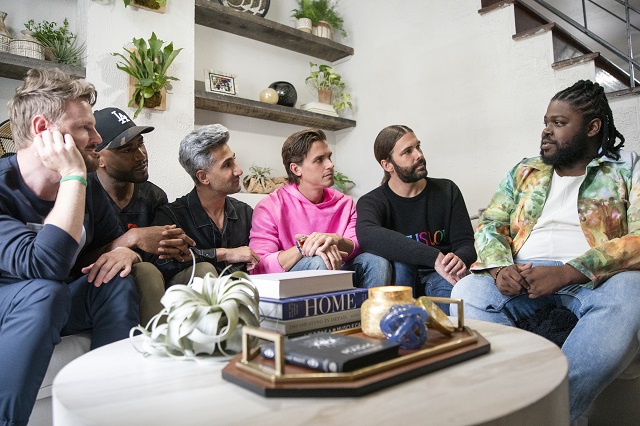 We get to watch some incredibly inspiring folks in Philadelphia. There is Tyreek Wanamaker, a 27-year-old who was mostly homeless throughout his teenage years and now works at a nonprofit pushing for children's literacy—and has finally managed to buy his own permanent residence. The Fab Five help him reconnect with his mother-figure, but France admits that it was Wanamaker's "perseverance and his will to create a life for himself and help the people in his community who may be facing the same troubles that he faced as a kid," which truly stuck with him.
ADVERTISEMENT - CONTINUE READING BELOW
"The fact that he was able to to pull himself out of situations that, honestly, other people had put him in and at the same time build up his entire community was just so impressive," added Berk.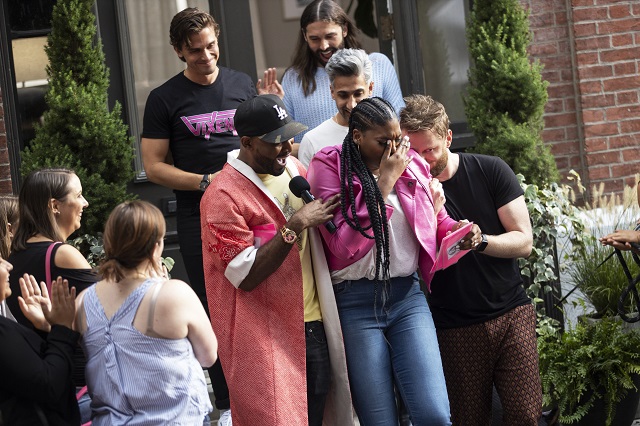 ADVERTISEMENT - CONTINUE READING BELOW
Rahanna Gray is another hero that felt stuck in a rut. She had been working for years as a dog groomer to get her business somewhere and just needed one heck of a push from the Fab Five. "This is somebody who has worked incredibly hard since the beginning of her business, Stylish Pooch, and she's had so many obstacles in the way," said Porowski. "It's definitely something that made me very well aware of my privilege."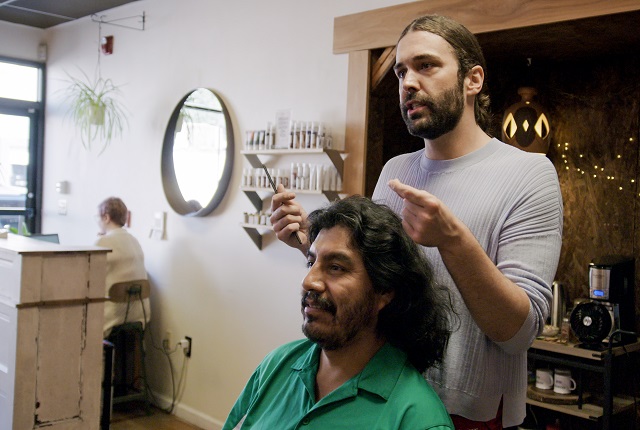 ADVERTISEMENT - CONTINUE READING BELOW
Marcos Tiacopilco was one inspiration for Brown. The fishmonger and father of four immigrated to the U.S. 20 years ago. "There's a side of our country that likes to think that immigrants are coming here to to be freeloaders," Brown points out—as France, who officially became a U.S. Citizen on June 9, interjecting, "That's right we are!"—"The reality is people from another country, they come to America and become some of the hardest workers, and they are some of the most honest and loving people...It's just the true American story." 
So if you're honestly starting to see devil horns on people's heads everywhere, Queer Eye's latest season could help turn those into halos—or at least, just a neutral blank. Happy watching, and don't forget Brown's lessons!
Your guide to thriving in
this
strange new world.
Share this story with your friends!
---
Help us make Spot.ph better!
Take the short survey
More Videos You Can Watch
Load More Stories