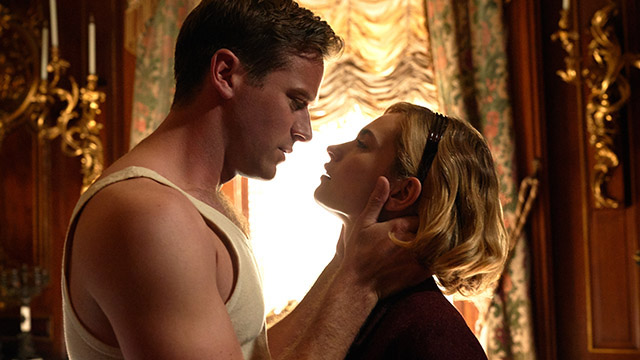 (SPOT.ph) In 1940, Laurence Olivier and Joan Fontaine graced the old Hollywood silver screen as the newly married Mr. and Mrs. de Winter in Alfred Hitchcock's film Rebecca, which is based on Daphne du Maurier's bestselling 1938 novel of the same name. Eighty years later, Armie Hammer and Lily James, respectively, take on the mantle of the haunted newlyweds in a gothic psychological thriller now showing on Netflix.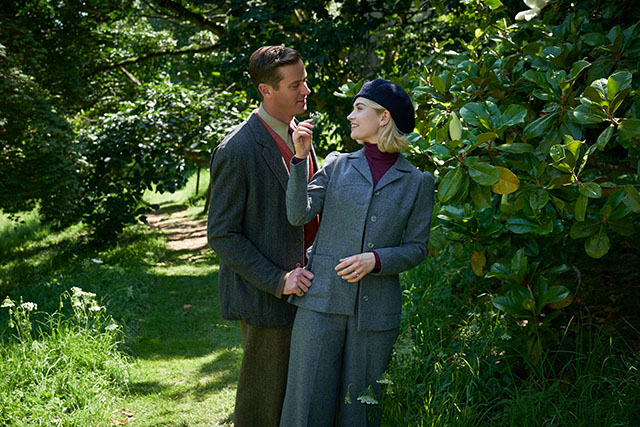 ADVERTISEMENT - CONTINUE READING BELOW
The film, directed by Ben Wheatley, tells the story of the unnamed Mrs. de Winter (James), the newly married second wife to Hammer's Maxim de Winter, a recent widower and member of the English aristocracy. The two meet by chance in a lavish hotel in Monte Carlo where the soon-to-be-Mrs. works as a ward for the wealthy Mrs. Van Hopper (Ann Dowd). Even before James' character lays eyes on Maxim, whispers about the recent death of his previous wife—the mystical Rebecca—swirl around her.

Maxim and the nameless protagonist fall into a whirlwind romance. Despite their instant connection, it becomes clear from the start of their relationship that Maxim refuses to talk about his deceased wife or else angers at any mention of her, strengthening the mystery behind the mythical Rebecca and driving James' character towards an uneasy curiosity that morphs into inferiority and even fear. Viewers get to go on the journey along with the protagonist as she obsessively learns more about Maxim's previous wife and uncovers the secrets behind Rebecca and her mysterious death.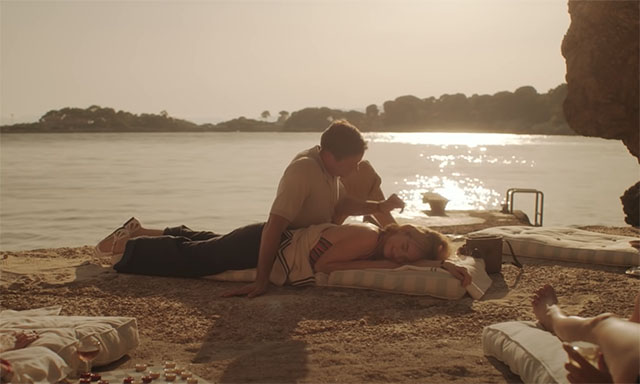 CONTINUE READING BELOW
Recommended Videos
In a roundtable interview with SPOT.ph, Hammer notes that despite the story being decades old, he believes it remains both relatable and compelling to modern cinema fans. "Even though people [in the film] are talking differently and wearing different clothes than we wear now, they're dealing with the same issues that we all deal with." To put it as simply as possible, he says, "If you don't believe me, ask your current partner about their ex and see how you feel about it."
Despite Maxim's seemingly peculiar behavior, he asks James' character to marry him and takes her home to his family's palace-like estate called Manderley. There, the new Mrs. de Winter meets Mrs. Danvers (Kristin Scott Thomas), the intimidating, stone-faced housekeeper who immediately expresses her love and adoration for the recently deceased Rebecca and shows no openness nor benevolence to Maxim's new wife. The moment Mrs. de Winter enters into Manderley is when the real trouble begins and from that point onwards, the tension in the film barely let up.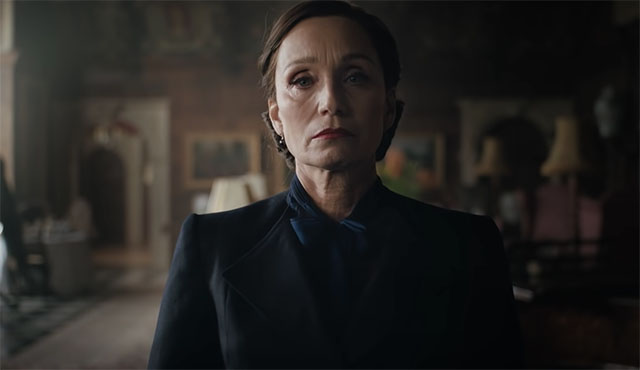 ADVERTISEMENT - CONTINUE READING BELOW
The ornate interiors of the beautiful but sinister estate reinforce the film's gothic themes, transporting the viewer to another time or even to another world—one looming with unseen secrets and spectres. James notes that Manderley is "its own character," calling it a "haunted house" that "put[s] the [main] character so out of her comfort zone." We see not just Manderley's lavish decoration, but also its dark corners, its eerily empty hallways, and most importantly, its trove of belongings that bear traces of the unseen Rebecca.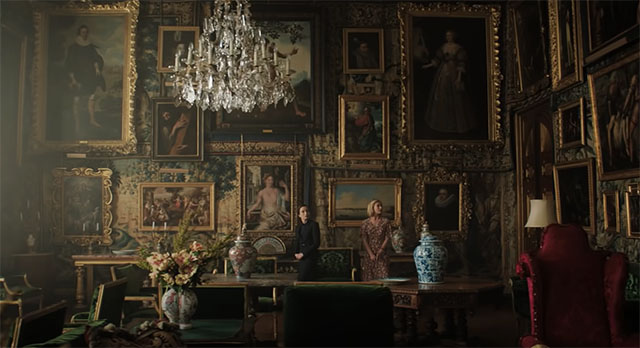 The film is by no means a horror flick or ghost story in the traditional sense, but the feeling of a phantom figure looming just nearby is palpable all throughout with the protagonist's fear and paranoia building to a crescendo as the film progresses. Many thrillers generate suspense by way of monstrous or terrorizing elements, but Rebecca injects tension into moments of quiet and stillness. Fans of the horror genre will enjoy the chilling atmosphere of the grandiose setting, but don't worry because even the horror-averse will be able to sit through this one—expect no raucous jump scares here.
ADVERTISEMENT - CONTINUE READING BELOW
That being said, Rebecca does seem to meander from genre to genre, jumping from romance to thriller to even courtroom drama towards the latter part of the film. Fans may find these shifts jarring, but if you're willing to ride along with the characters and the rather elaborate plot, you'll find that the puzzle pieces do manage to fit together in the end.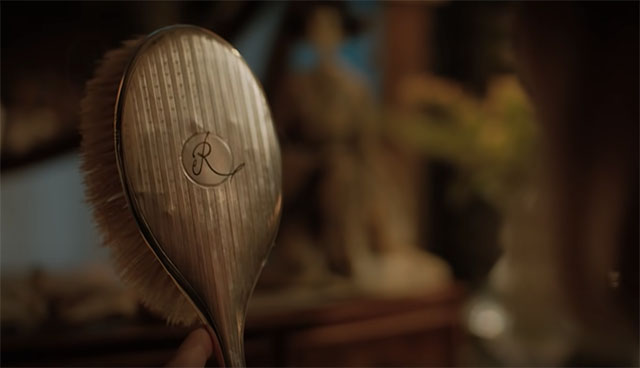 What further drives the fears and paranoia of James' character is her new husband's constant absence and emotional distance once the pair arrives at Manderley. "It preys on her own dark side and her own insecurities," says James. "She enters into this house and already she doesn't feel good enough because she's of a different class, of a different world and her husband transforms… he shuts her out."
ADVERTISEMENT - CONTINUE READING BELOW
Thomas notes that it's at this point that viewers would benefit from understanding the perspective of the film's place in time. "This is a version [of the film made] for 2020 in that we are expressing more strongly the frustration that is implied in the novel of being born female and having to simply rely on the presence or absence of a man," she says, noting that both main female characters are continuously operating with limited agency.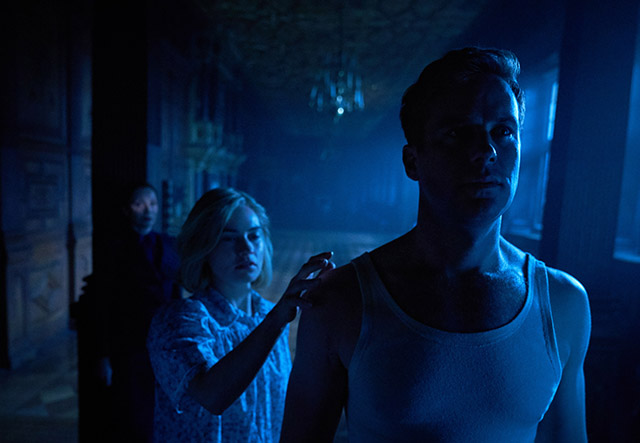 "In Mrs. Danvers' case, it's the absence [of a man that she has to contend with] because her Mr. Danvers… He must've died in the First World War. So many women of that generation and of that age group lost their partners...in the First World War and so she is manless. And the idea in those days [when the book was written] of being manless, made life extremely difficult. And now we can see that more clearly and we have a better distance from it so we're able to consider it and weigh what that means."
ADVERTISEMENT - CONTINUE READING BELOW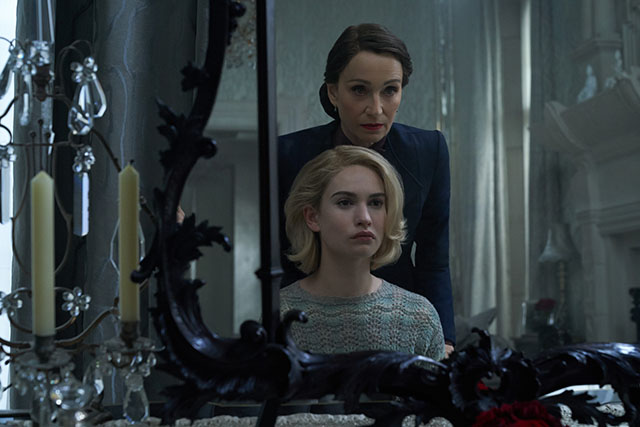 While Rebecca is primarily a tale of jealousy, obsession, and the consequences of such emotions, the film also has an underlying message that is never stated outright and may take close observation and inspection on the viewer's part to really unearth. Despite the rather archaic setting, the story is one that still finds relevance and expression even in the modern age, exploring the complexity, power dynamics, and often unspoken rules between men and women in romantic relationships as well as among women in close proximity. James notes that while culture among genders has changed since the book was first published, "people's own inner demons and anxieties and pressures are the same and the ways men and women relate one another are pretty similar."
Rebecca is the type of movie where you'll rarely be at peace. Tension stays high throughout the film and you'll likely come away with more questions, theories, and suspicions than you did before. You may find yourself still rifling through the subtle and nuanced layers of the plot even after the credits roll. But if you ask us, that's what makes it worth watching.
ADVERTISEMENT - CONTINUE READING BELOW
Rating: 3.5 out of 5 spots
Rebecca is now showing on Netflix. Photos courtesy of Netflix.
Hey, Spotters! Check us out on Viber to join our Community and subscribe to our Chatbot.
Your guide to thriving in
this
strange new world.
Share this story with your friends!
---
Help us make Spot.ph better!
Take the short survey
Load More Stories